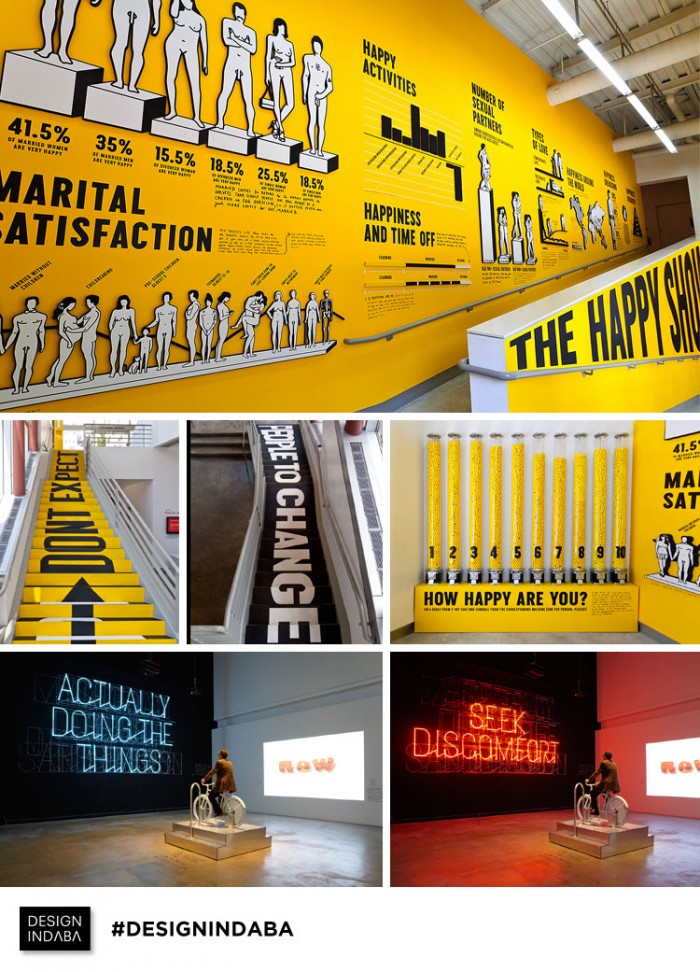 'The Happy Show'
When Austrian-born design and typography god Stefan Sagmeister first spoke at Design Indaba 11 years ago, Facebook hadn't been founded yet and the US was dropping bombs and food parcels on Afghanistan at the same time.
Both he and fellow ruler in the pantheon of design deities, Neville Brody, spoke extensively about war and the very real life and death consequences of good or bad design.
Sagmeister stood on stage and compared the striking similarities between unexploded bombs and food parcels dropped in Afghanistan, both yellow plastic containers that could easily be mistaken for each other. Then, he stood up, grabbed a bucket of ball bearings, put his microphone next to it and said, "This is how many nuclear weapons there are in the world," before emptying the bucket. Slowly. And loudly.
This year, on the other hand, Stefan Sagmeister is talking about happiness. Exploring what makes us happy through a variety of mediums and installed at the Institute Of Contemporary Art (ICA), The Happy Show is a creative journey through Stefan Sagmeister's mind as he attempts to alter his mood with mediation, cognitive therapy and mood-altering pharmaceuticals, and a documentary that's already had a successful Kickstarter.
While we don't know what he'll be talking about in another 11 years' time, you can be sure it will be inspiring, fresh and daringly original.
Watch the Talk with Thomas Heatherwick