The proliferation of street art as a vital part of the urban landscape has inspired many a debate around freedom of expression, public property, and definitions of art.
Street art as an art form has made strides, thanks in part to being fuelled by the internet. In the 2010 Design Indaba Conference talk alongside Faith XLVII, Wooster Collective shared that it's really the first art movement formed in this way.
It was in this same talk that Faith XLVII spoke on her fascination with walls and public space in so far as they are sites or vessels for truths that need to be voiced.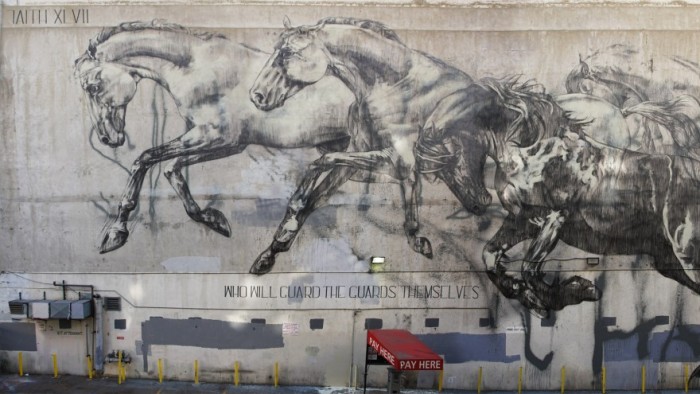 This fascination with walls culminates with her own impassioned need to speak up against the social ills that plague us. While the work she presents is mesmerising, sometimes fleeting, its subject matter is never light. The artist uses her craft to comment on pressing issues like feminism, inequality, poverty, injustice.
It's no coincidence that she started painting at the dawn of the new, post-Apartheid South Africa, a time when the nation was duped into the promise of the rainbow nation. Faith XLVII was and always has been actively calling into question exactly what this new South Africa means.
As one of only a handful of woman street artists, Faith's canvas stretched to all parts of the globe, remaining true to her objective of speaking truth to power. "I specifically would like to use my work to challenge stereotypes of race, gender and culture," she said in 2010.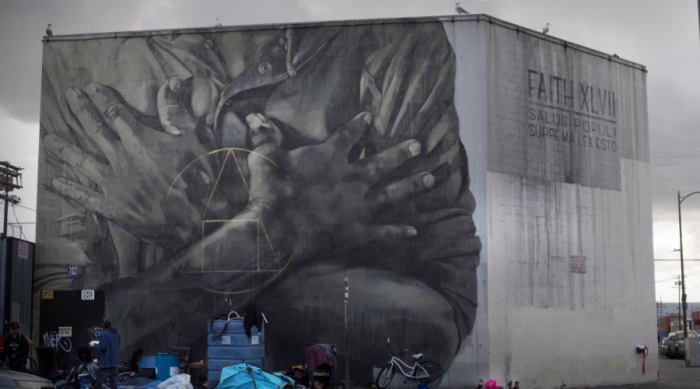 With a career spanning more than 20 years, from larger than life murals to subtle, poised artworks, her work can be spotted in some of the world's biggest metros. The Psychic Power of Animals is a series that saw her populating New York City's spaces with swans, to hark back to our lost connection with nature.
The ongoing series 7.38 HZ spans multiple cities, specifically in abandoned spaces. It comments on the ways that our collective actions "create an overall reverberation that we can call human nature," reads her website.
Her work strides the poetic with the socially aware like very few street artists can.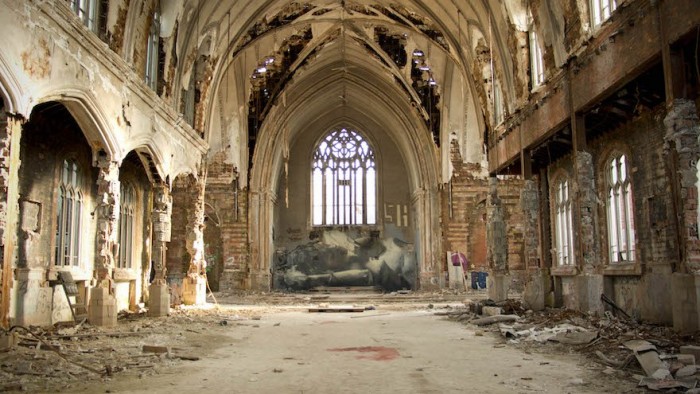 Taking her activist work a step further, in 2014 she collaborated with Thingking and Design Indaba to create a piece that would provide adequate lighting for a Cape Town township. Called Harvest, the three-storey high mural in Cape Town's city centre depicts a woman carrying reeds, a forlorn look on her face.
The piece included a visual feedback loop in the form of lights adorning the artwork. These would then light up each time someone contributed to the crowdfunding campaign to light Khayelitsha up.
Her work has adorned the inside of buildings too, with exhibitions and shows in Miami, London, Milan, to name a few.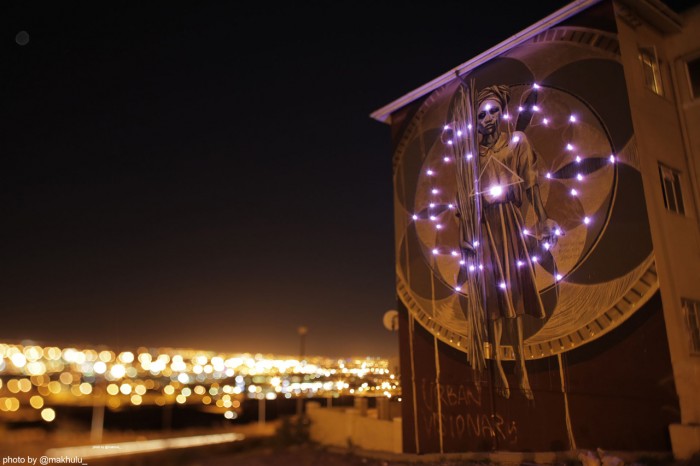 Now for Design Indaba Conference 2019 she'll be presenting us with a new art form in a live performance piece. First performed at Berlin's Urban Nation Museum, Aurum is a collaboration between Faith XLVII, visual artist Inka Kendzia and musicians Purity Mkhize and Mr Sakitumi.
Exploring themes like immigration, borders, protest, government oppression and the strength of the human spirit to overcome these challenges, now is the opportune moment to revisit the piece given the current turbulent political landscape in some of the most powerful countries in the world.
Secure your seat at Design Indaba Conference. Book now.
Watch the Talk with Faith XLVII