When they were introduced to each other in Boston, both South African Mpho Muendane and Japanese Maki Nakata were frustrated by the untapped potential of the lesser-known varieties of African design.
With a background in graphic and textile design, Mpho was in between lecturing a university course and freelance textile design, while Maki was pursuing her Masters in international affairs and business.
It must have been alchemy that these two happened upon each other the way they had, because the duo has gone on to build a globally relevant brand.
Maki & Mpho is a textile design company that combines modern African art with traditional Japanese craft. Co-founder and creative director Mpho designs each of the textiles and products herself, but the brand seeks to share a message deeper than aesthetic appeal.
Maki says that they're on a mission to promote African design, and that design is the vehicle with which they aim to communicate different cultural values.
"Ultimately, we believe that our uniqueness does not come from specific elements of African or Asian cultures, it just stems from us, Maki and Mpho whose individualities, identities, ideas, and backgrounds mix together in the global context and generate something new."
It's an interesting proposition given the complexities around what exactly African design is, who it belongs to, and where it is headed.
Maki and Mpho make it very clear that they're not here to represent any African traditions or culture through their work. Rather, each textile design has a unique story weaved into it that celebrates African culture from the designer, Mpho's perspective.
Mpho's creative process is pretty robust. And quite an immersive experience as the designer.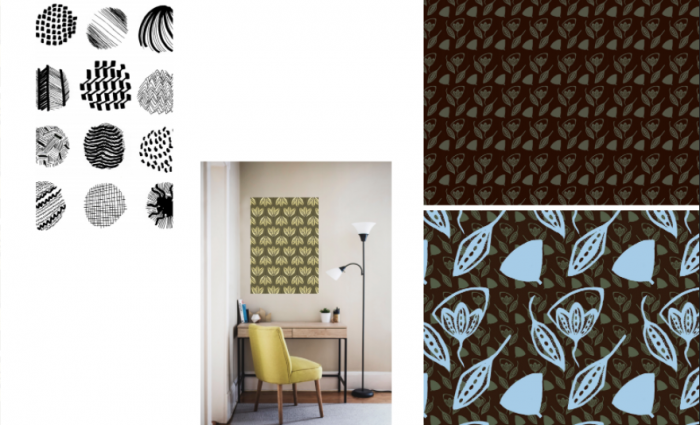 Her tools are pen, paper, paint and pattern. That list wouldn't be complete without the powerful African narrative that informs the design. While her mood boards address style, colour and narrative, the gist of her process involves simultaneously drawing, reading and writing "with my imagination and secret ingredients."
The design process will only move forward, or backward, she says, once a strong design story has been established. From there on, patterns and colourways are digitally created for final design.
I wondered where the Japanese element in all this was. Though the textiles draw from Mpho's interpretation of African design, most of the production is done in Hyogo, Japan. This region specialises in Banshu Ori, a cotton-based fabric.
For their recent collection, they worked with a textile manufacturer there, who has been operating for about 150 years over five generations.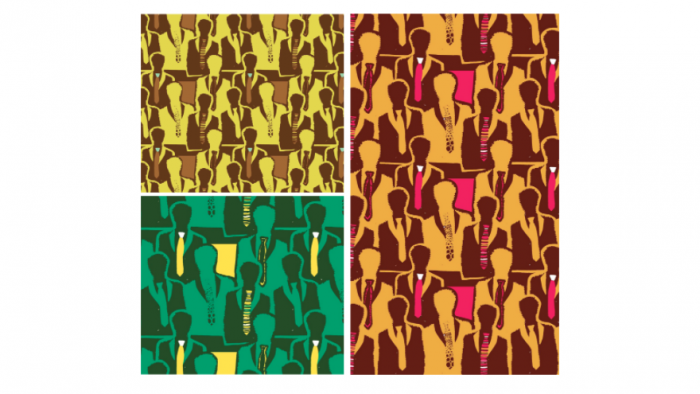 The more you hear about their story, the more you get a sense of the stories woven through them, and the beauty of interconnectedness and collaboration.
While they're currently based in Tokyo, there's plans to launch a store in Amsterdam, and in one of the South African cities (the Cape Town vs Johannesburg battle continues).
They're a young company, but the duo has already started giving back to young designers and creative sectors. In collaboration with South Africa's Department of Arts and Culture, they've worked with selected local designers to assist them in developing and showcasing new collections, specifically in textile design.