Many South Africans alive today are descendants of the 71 000 slaves who were brought to Cape Town at the onset of colonial rule in 1653. But their history is often left out of the national conversation.
Brought here from various corners of the globe, the slaves were stripped of everything they owned including their names and traded for commodities like tea and spices. They were renamed according to the calendar month in which they arrived in Cape Town.
Now, an innovative campaign by Geometry Global and Ogilvy South Africa for the Iziko Slave Museum of South Africa hopes to shed some light on the people impacted by the country's colonial slave trade.
The Slave Calendar captures in portrait the living descendants of the slave trade who all have names such as Junies, September and Julie. Each participant is presented in black and white, and pictured in a way that gives the viewer some insight into who they are as individuals.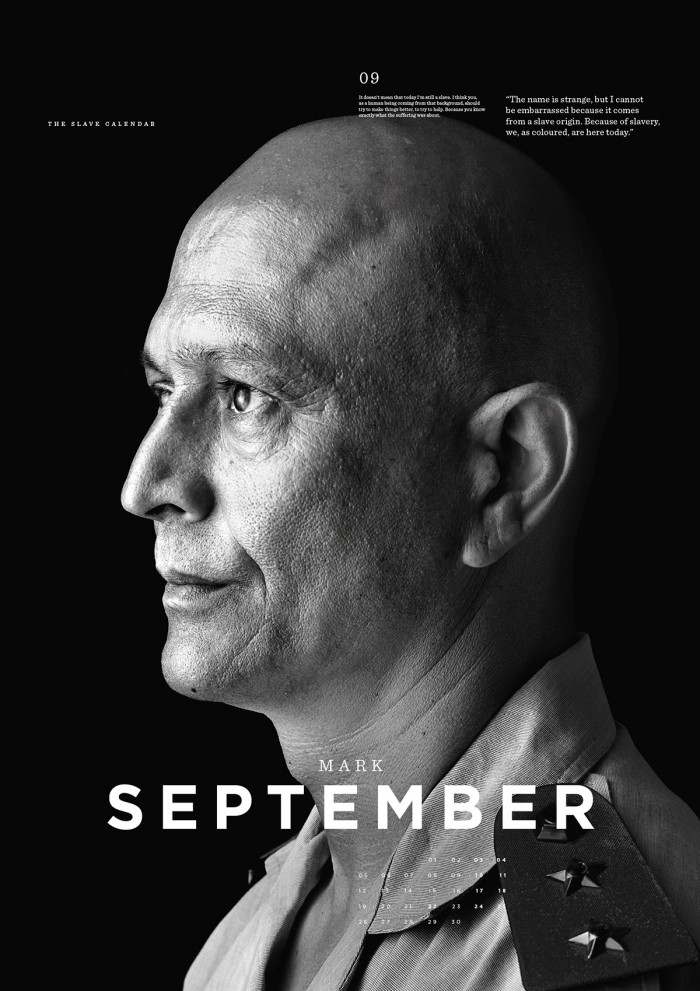 The calendar begins in May in celebration of the day that South Africa adopted a new constitution, marking the beginning of freedom.
The campaign won bronze in the Effective Creativity category at the Loeries Creative Week Durban 2017, which champions innovative campaigns in media.
Sponsored by Woolworths, the Effective Creativity category pays special attention to the impact of ideas and innovation on customers, branding, and business.
Winners of the gold medal in the category include communications brand J. Walter Thompson's campaign for Saudi broadband company Laywagif, and South Africa's FOXP2's #OpenEyes campaign for Sterkinekor.
Winning silver was Impact BBDO Dubai for the Goodbye Badluck campaign devised for Loto Libanaise.
The second bronze medal was awarded to Joe Public for their campaign with Clover Pty Ltd.