Her grandfather's prowess as an Olympic discus thrower probably goes a long way in explaining the sheer amount of speed one can pick up just from looking at her work.
Katrin Fridriks' distinct style, which came from years of experimenting with different colours and painting techniques, is not unlike the time it takes for Olympic athletes to hone their craft.
She says she developed several techniques while throwing paint onto a canvas and developing a deep knowledge of her material: "And here I am... My grandfather was in the Olympics as discus thrower; my training has come full circle!"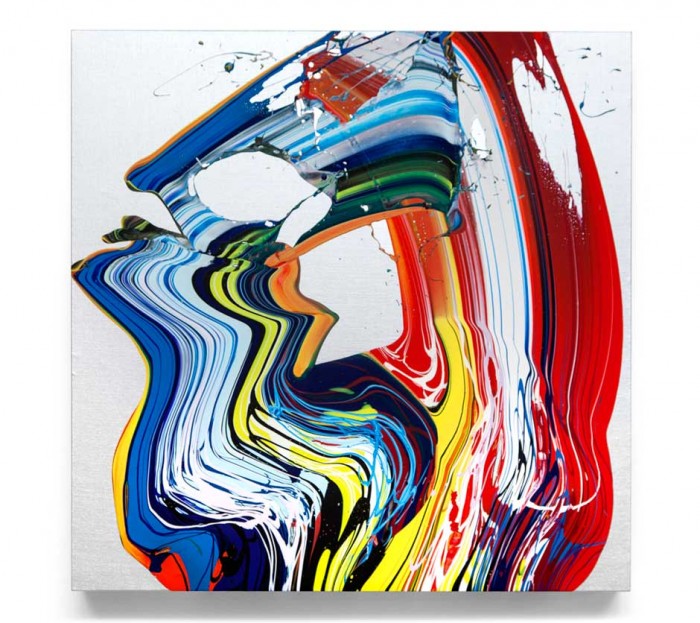 For over a decade, she worked as a land artist in her home country of Iceland. She then lived in the United States, Germany and now Luxembourg. She has, as a result, cultivated a style that is described on her site Katabox, as "transferring the movement and speed of her gestures to the paint. She manages to capture the very act of painting, thereby turning the picture itself into an event".
Fridriks had initially wanted to be an architect but later decided to focus on her art.
After a few years experimenting several techniques on the canvas and through guidance and advice from the late French art critic, Pierre Restanay, and art expert Jean-Michel Foray, Fridriks chose to "lose herself" to the painting and focused on developing her throwing gesture on the canvas.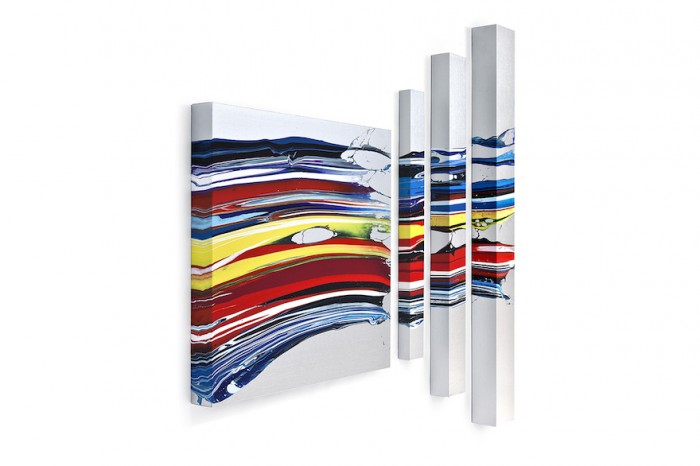 She says that Iceland is in her DNA and some of her earlier work including her earlier land-art installations were inspired by study trips she took back home. In her 2004 work, titled Cosmika and Energy Flow, the black Icelandic sand rock is juxtaposed with blue paint over the rocks.
"It started as a study trip in Iceland, going back to my roots, connecting with nature, its incredible forms of landscapes and the architect it holds. These sharp sand structures are created by nature through wind-speeds in a particular valley."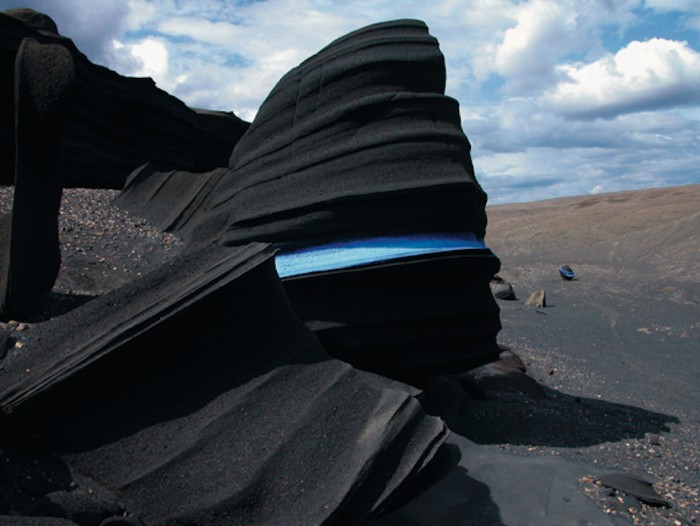 Her colourful abstract paintings in the Riding Awareness series were inspired by sharp lines. She adds that her Emotional Landscape land-art installation was dedicated to the artist Bjork.
She's already showcased at the Reykjavik Art Museum, the Arts Center in Seoul and her works are in public and private collections. Fridriks has also received commissions from Michael Goss Foundation, French Ministry for Youth & Sports, and Ralph Lauren.
While still on matters of the African continent, Fridriks added that Nigerian curator and art critic Okwui Enwezor is an inspiration to her, "I relate a lot to his views on artistic engagement, on how artists should push boundaries and should more 'disturb' the audience."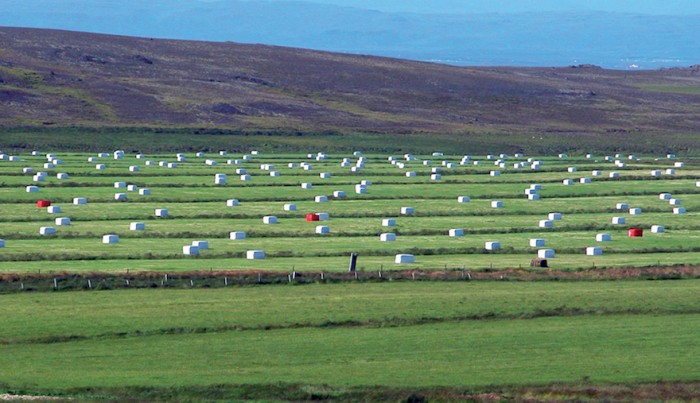 "I've also always been a big fan of El Anatsui, previous Venice Biennale Golden Lion for lifetime achievement prize winner (in 2015), from Nigeria. His work as a sculpture is so powerful, and yet humble in so many ways, there are no words to express how strongly connected I feel to his artworks, both organics and architectural," she says.
"Hadeel Ibrahim has been another great inspiration, creating the beautiful new Museum of African Art (although in New York). I think she does an amazing job of defending African culture and advocating for its arts among Western-obsessed curators."
Fridriks was recently part of the Art Solar Panel Project, in which some of her artworks were featured inside solar panels from Olafur Eliasson's Little Sun Project. She will also be part of a group show in Berlin with Circle Culture Gallery that will be on until 2 September 2017.
"I also have an upcoming solo exhibition 'Forces of Nature' in Milan, Italy, at Dellupi Arte Gallery. This show will be discussing the gesture of throwing paint in comparison to the forces of nature, 'hurricane - tornado painting'."
She will be featured as part of Pascal Janssen's gallery offering at the Cape Town Art Fair this month.
Watch the Talk with Olafur Eliasson
Talks
• Duration: 00:34:17
•
28 Oct 17