Sakhile Cebekhulu is a Johannesburg-based visual artist and clothing designer whose brand Sash South Africa provides a vision of his vivid and explorative imagination.
"My ethos is to tell authentic and real South African stories using clothing and product. An expression of oneself, a reflection of contemporary South Africa is what Sash represents," he says.
The designer's work is a cross between visual art and fashion design. He often uses the prints he develops for his fashion lines as inspiration for his mixed media artworks and vice-versa.
Having started out as a visual artist, Cebekhulu says his background has allowed him to develop his unique prints.
We caught up with Cebekhulu recently in downtown Johannesburg (below), where his studio has a subdued calmness in contrast to the hustle and bustle of the outside streets.
Cebekhulu's current collection Bantu Space Odyssey was inspired by South African musician, Muzi, who released a song by the same name.
"I thought it would be interesting to create a range inspired by an actual song and the title of a song," says Cebekhulu.
Bantu Space Odyssey is a fictional story set in the year 2067. The story follows Bekindlela Mkhonza, an African space traveller who was sent by African people to save the universe.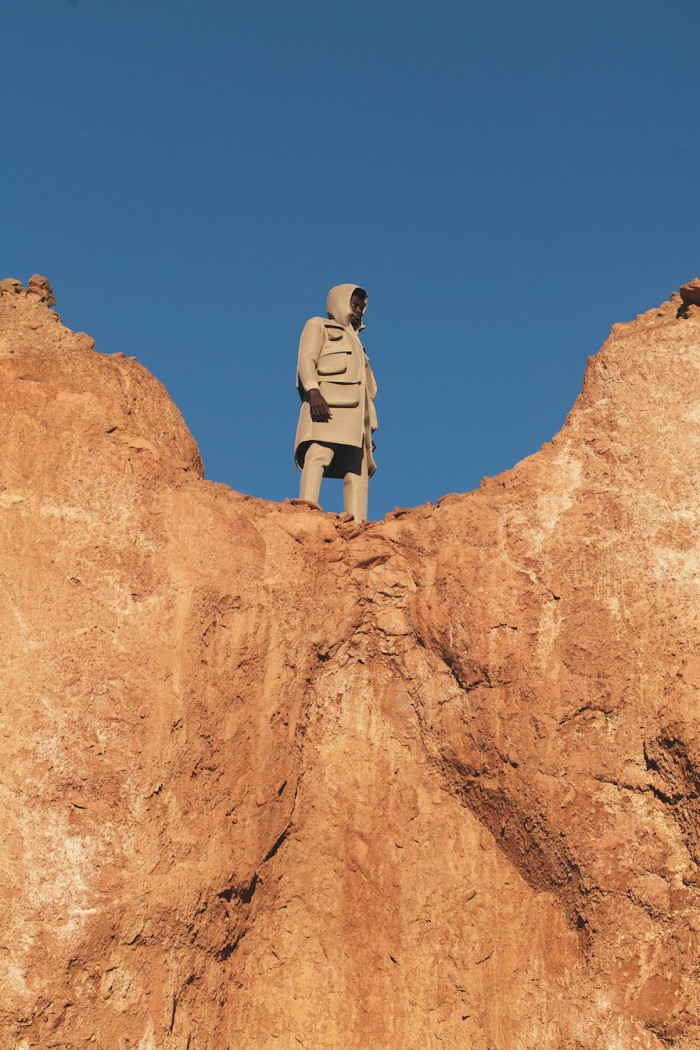 The actual designs are described as the official gear for the nation's hero, Bantu, and is protective gear in muted tones with a completely modern and stylish take.
Design Indaba first came across Cebekhulu's work in 2018 when he was chosen to exhibit his designs at the Design Indaba Conference as part of the Emerging Creatives programme.
According to Cebekhulu, the programme was a stepping stone in his career.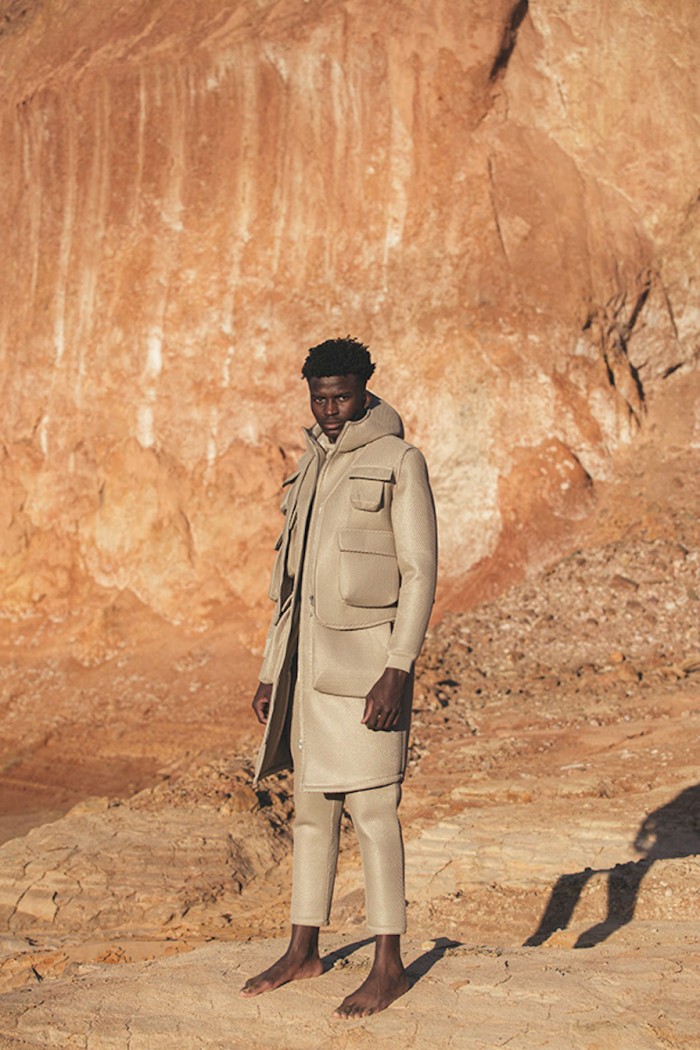 "Design Indaba has always been a prestigious thing for me that I've always known about. It has been very beneficial for me to be part of this programme, and I would advise any person in the creative industry to enter," says Cebekhulu.
Since being on the programme, the designer has worked with fashion giants such as Levi and GQ.
He also recently exhibited his work in Paris in an exhibition together with Thabiso Mjo, who is also former Design Indaba Emerging Creative as well as the winner of the Most Beautiful Object in South Africa prize in 2018.
Read more on past Design Indaba Emerging Creatives:
Bright Dimba on turning wire weaving into luxury products
Mpho Vackier's journey to international acclaim
Graphic designer Thulisizwe Mamba on running a creative business