Mpho Vackier is the creative director and founder of furniture and design studio, Urbanative. The brand first launched in 2017 at the Design Indaba Conference where Vackier exhibited her work as part of the Design Indaba Emerging Creatives programme.
The programme started in 2005, in association with the Department of Arts and Culture, as platform for young creatives to receive brand awareness and grow their businesses.
She recently exhibited at the 100% Design South Africa.
During this busy period, we were able to catch up with the designer at her studio in Johannesburg.
On the Design Indaba Emerging Creatives programme she said: "I think, especially for somebody trying to start something new like the Urbanative, the programme cemented our starting point in the industry. We used that as a platform to launch ourselves as a brand because everybody comes to Design Indaba, globally."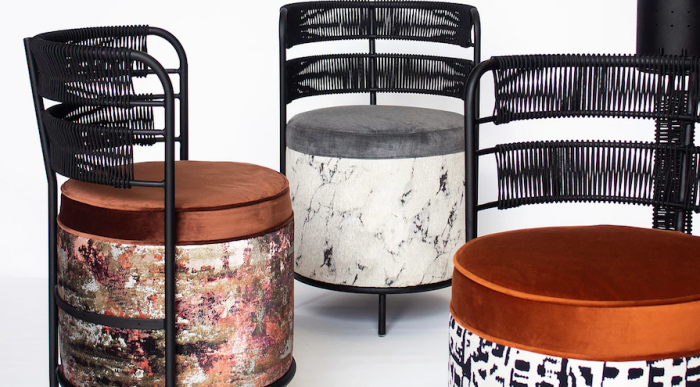 This year, Vackier's Nenzima Desk was nominated as one Most Beautiful Object in South Africa by interior designer Donald Nxumalo.
The desk highlighted two key attributes in Vackier's work: storytelling through design and combing mid-century European interior design with African cultural-inspired textiles.
"We are always telling stories of people coming together by taking two different ideas and juxtaposing them to create conversation," she explains. "I wanted to create two things that really should not be seen together but still come together."
Vackier says she was inspired to create Urbanative as a way to show her son the cultural crossover between her and husband (who is from Belgium). "I wanted to show him the importance of each background. I wanted him to see the relevance of each background and the beauty of him."
Vackier is showing no signs of slowing down.
Earlier this year, Vackier along with several other South African designers exhibited their work for the first time at Milan Design Week.
Read more:
Graphic designer Thulisizwe Mamba on running a creative business
Rolecia Janse van Rensburg's quirky approach to interior design