Lebanese-Ghanaian firm KEY Architecture Group are hoping to revive the Ghanaian village of Mampong while celebrating its past and aiding its economic upliftment. Architects and founders Hussein and Imad Fakhry have conceptualised the Tetteh Quarshie Cocoa Museum, planned to be built on the very farm where the first cocoa seeds were planted on the Gold Coast in Ghana.
The area holds particular significance in the story of Ghana's economics and growth. At one point the country was responsible for more than half of the world's cocoa production.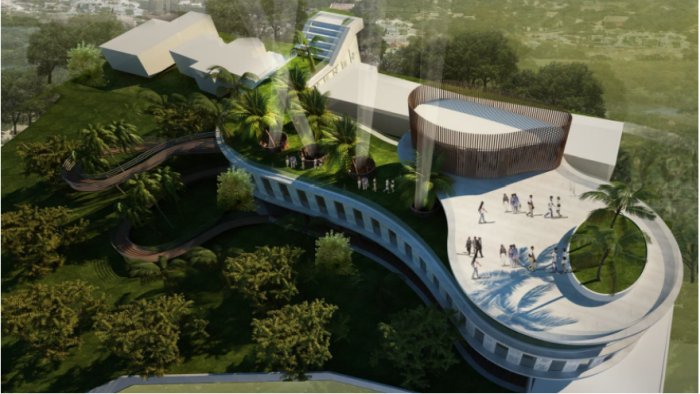 In 1879, Ghanaian agriculturalist Tetteh Quarshie first discovered the seeds on an expedition to the Spanish colonies of Equatorial Guinea. He'd gone on to plant the first seeds on Ghanaian soil at Mampong just outside of the capital Accra. And the rest, as they say, is history.
KEY Architect's concept started after they reflected on the impact the crop has had on the country over the centuries. "The idea was based on the importance of cocoa in the socioeconomic landscape of Ghana and the importance of highlighting on the leadership of Tetteh Quarchie in that industry and how one positive thought can affect the life of millions of people throughout history," Hussein says.
The brothers aim to establish a multidisciplinary space with a mix of cultural attractions and entertainment. The plans, which were commissioned by Ghana's tourism ministry, includes the museum itself, an amphitheatre, multipurpose hall, restaurant, landscaped outside area and a factory.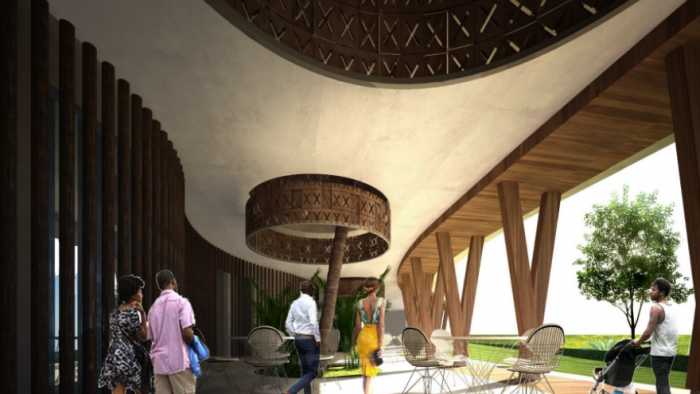 The design also proposes that the whole process – from cocoa harvesting through to fermentation, roasting and manufacturing – be accommodated at the site.
A great deal of research and consideration went into the project, particularly to ensure that it is designed to context. The mountainous location, for example, means that most of the spaces would be naturally cross-ventilated.
The use of local materials is both a sustainable design decision, as well as a factor that distinguishes the space aesthetically. This includes the use of local wood, clay bricks and thatched roofs in certain parts.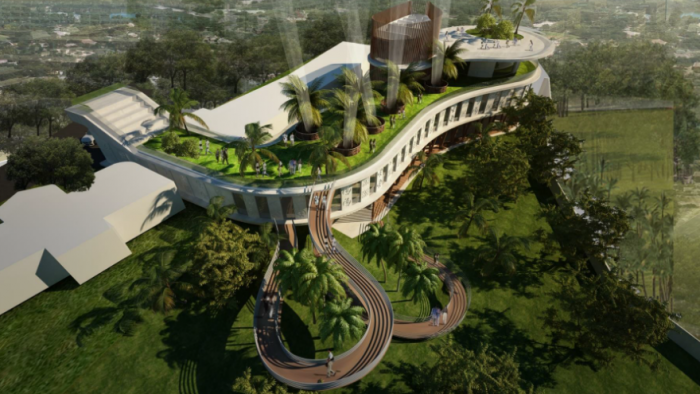 In order to incorporate the museum with the larger community, Key Architects will include a public trail. The aim here is to allow the project to blend into the life of the villagers.
Attention to context is something the firm doesn't take lightly, and they incorporate this approach across all their design projects, from residential to business and hospitality. "Our practice is distinguished in our design procedures which is always based on research and on contextual understanding for the project and its location," says Hussein.
The next step in their process for the Tetteh Quarshie Cocoa Museum is to secure funding together with the Tourism Ministry, to realise the goal of uplifting the Mampong community.
Here's more architectural projects that seek to engage the community within which the building is situated:
When a natural disaster occurred in Chile, Alejandro Aravena and his team set our to rebuild the city
This children's home enables residents to be part of the construction process
Design is as crucial as politics and economics, says architect Mariam Kamara