The Langbos Children's Home in the Eastern Cape is not only a visual feat for those involved but will hold a special place in the heart of residents because they were a major part of ensuring it is completed.
This is because the NGO behind the construction of Langbos, Intsikelelo, made use of SuperAdobe, a form of earthbag architecture that has been implemented in low-cost settings and disaster situations across the globe.
It was specifically created to simplify the building process such that anyone can build because it eliminates heavy, expensive equipment and hard labour.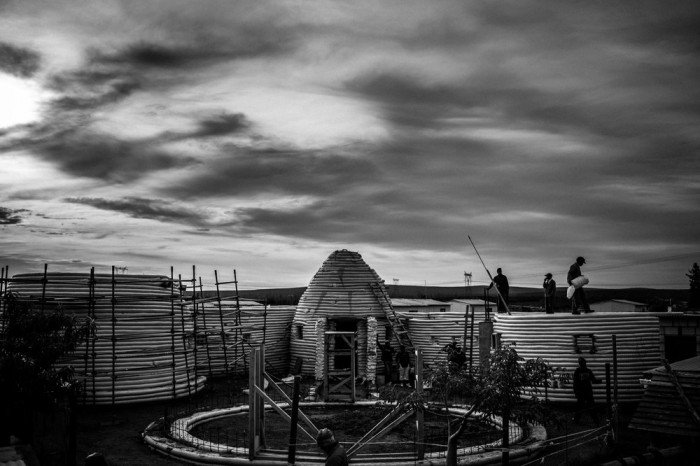 The NGO used this approach to expand on the community centre already established by the people of Langbos . In doing so, they ensured that the solution to the lack of infrastructure in the area remained within the control of the people most affected.
The Langbos Children's Home was a joint effort between 30 men and women, from teenagers to pensioners, with no prior building experience.
The Design Indaba 10x10 Low Cost Housing Project by MMA Architects made use of a similar method in 2008. The Curry Stone Prize-winning project, used a sandbag construction method to develop two-storey homes for families in one of Cape Town's informal settlements. Leading architects like Alejandro Aravena and Diébédo Francis Kéré have also spoken at Design Indaba about the value of involving the people you are building for in the process.
Looking to low-cost housing solutions, Alejandro Aravena propagates the building of half a good house.
Co-founder of Intsikelelo, Chris Grava, said their approach is an attempt to do away with the "voluntourist" tendencies of international NGOs. At Langbos, they found a way to empower residents as opposed to a short-term, once-off contribution.
Beyond the physical sustainability, cost effectiveness and efficiency of the build, this project provided otherwise-unskilled, unemployed residents with a means of income, and above that, it equipped them with the skills to eventually build their own low-cost housing structures.
Rather than handouts or funding, the project placed empowerment at its centre in order to leave a lasting impact.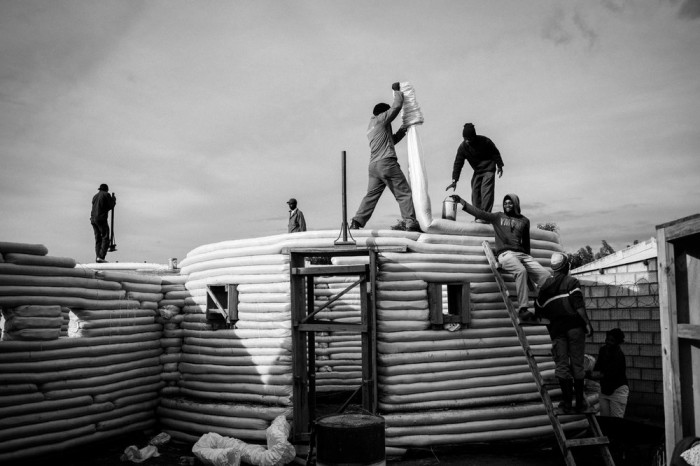 Involving the residents in the build opened Chris' eyes to the low expectations people generally hold of people struggling through poverty, says Chris.
"There is a very real and pervasive casual propaganda about impoverished people that suggests they are lazy, irresponsible, delinquent - all basically suggesting that they live in poverty because they want to or somehow deserve to," he explains.
Some of the workers equipped themselves at a level that enabled them to construct a low-cost structure at a local school.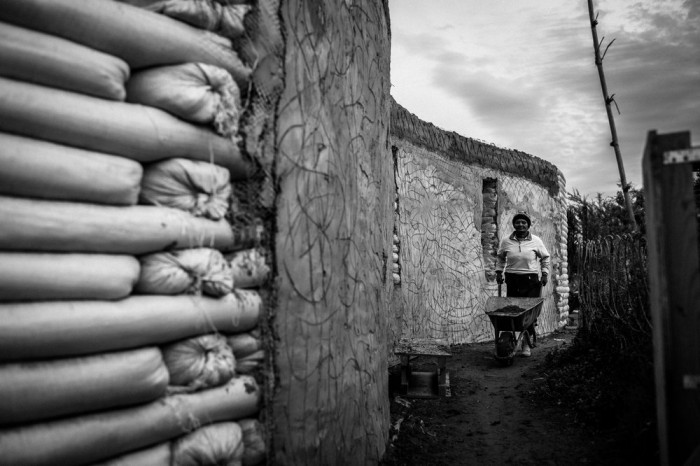 The team also relied on funding from local and international donors and the general public, which was made possible by a crowdfunding campaign.
While the project involved many moving parts and collaborators, Chris says this was indeed a challenge. He adds: "Almost everyone involved fundamentally understood the spirit of the project and believed in the underlying philosophy of collaboration and community empowerment."
He says that more than anything, the Langbos Children's Home should symbolise something bigger, and stands as a "monument to the power and potential of communities to overcome adversity through collaboration and impact."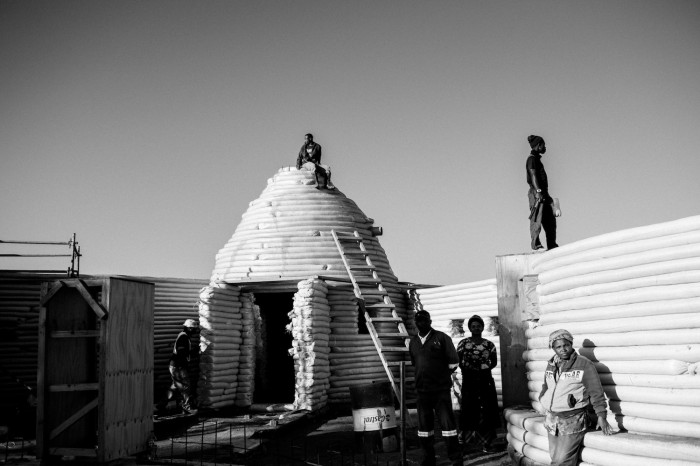 To get involved with Langbos Children's Shelter and more of what Intsikelelo are doing, visit their website.
More on construction methods that empower the community:
Looking at the housing situation in West Africa, architect Diébédo Francis Kéré (Kéré Architecture) says that Africans should stop imitating the Western way of building and rather adapt it to their own needs - and the needs of the community - in order to cope better with the weather patterns in the region.