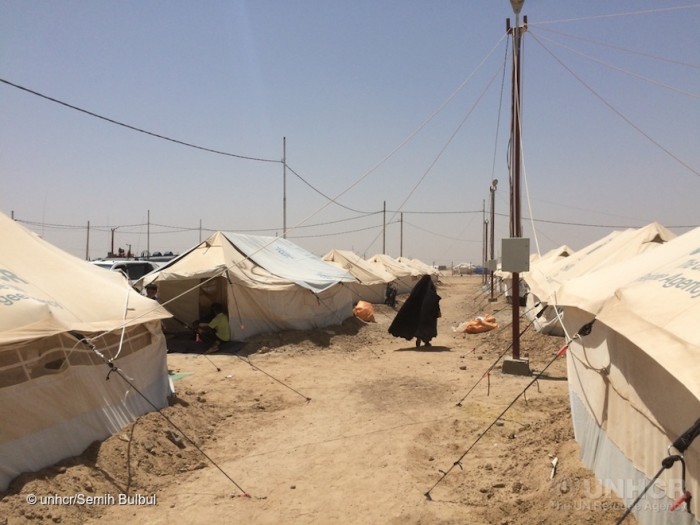 © UNHCR/Semih Bulbul
The refugee crisis affects 59.3 million people worldwide. Based in Amsterdam, the What Design Can Do (WDCD) 2016 conference has called on creatives across the globe to think up new ways to approach the crisis through its Refugee Challenge. In part one of this series looked at innovations that seek to alleviate problems associated with inadequate shelter and a lack of education. In the second installment, we'll unpack designs from around the world that seek to strengthen the relationships between refugees and their host communities, enhance the exchange of information, and maximise the potential lost while refugees are stuck in transit camps.
Relationships
The mass exodus of refugees fleeing war and poverty in their home countries has sparked fear in the hearts of those living in host countries. A number of people still believe a number of stigmas about the refugee community, namely that they're all terrorists or that they're uneducated, violent or going to take jobs away from locals. This makes innovations that seek to build strong relationships between refugees and their host communities all the more important.
With this in mind, the Welcome Neighbour mobile app aims to encourage locals to connect with refugees using a social media platform. According to Malaysian designer Jeremy Tan, the app would incorporate two functions. Firstly, it will allow locals to make friends with refugees by matching people with similar interests. It will also allow locals to match with refugees with specific needs.
"It gives everyone an opportunity to know more about one another and foster a deeper understanding of cultures," writes Tan.
Secondly, the app will act as a local guidebook for refugees. "Locals can collaborate and submit any information that may be useful, such as affordable housing, local authorities and the best places to eat and drink. Crowdsourcing allows everyone to be a part of this project," adds Tan.
Stepping away from smartphone technology, Belgian t-shirt designer Kevin Celis believes his t-shirt workshops could be a way to pair a local designer with a refugee. Through the t-shirts they co-create, Celis believes a bond could be formed while learning a useful skill. At the same time, the "traveling T-shirt" will incorporate icons for everyday use. This would allow refugees to communicate without speaking the language by pointing to an icon.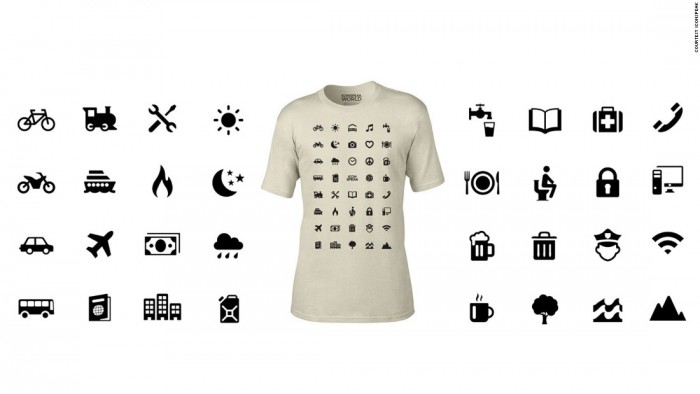 Information
Access to information can be lifesaving in a new country. Wefugees is an online platform that connects refugees, volunteers, and experts. Through the app, participants are able to share information, ask a question or add a source of information.
The app also facilitates community gatherings and creates places of creative and cultural exchange.
"[Wefugees] exists to make up for the absence of access to quick and reliable information. Refugees have a lot of questions concerning everyday issues, etc. but often don't know whom to turn to," writes the app's designers. "Even though many facilities for refugees do exist, they still aren't working together as one."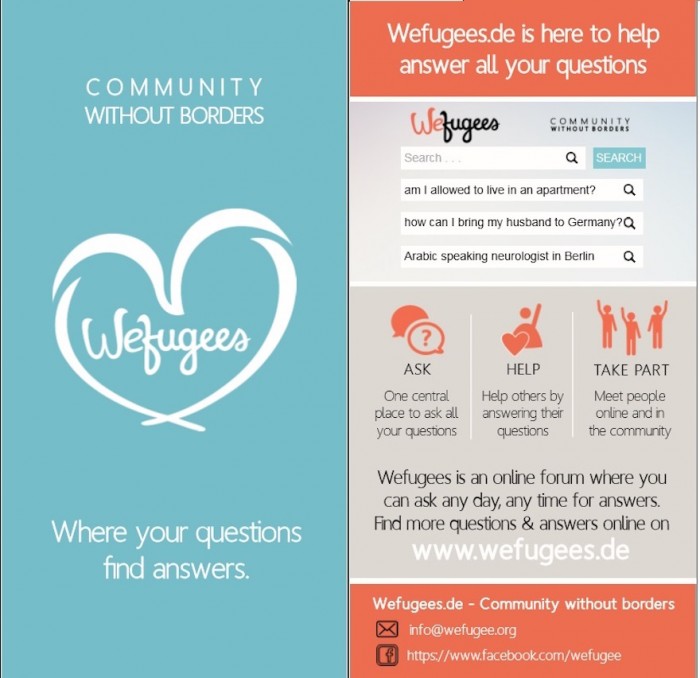 Mother Tongues proposes an open source network of digital phrasebooks which would address the migrant community's lack of language skills. The ability to communicate is not often addressed and language classes are often not immediately beneficial. The network's designers hope that a series of digital devices will help bridge the divide.
What Design Can Do (WDCD)has since 2011 called for design solutions to the societal issues of the time. The Refugee Challenge is a joint initiative of What Design Can Do, the UN Refugee Agency (UNHCR) and IKEA Foundation. The challenge sparked designers and innovators from over 69 countries to send in over 600 ideas. Out of the 600 entries submitted, a team of thirty design professionals and humanitarian experts will select 20 to 30 concepts for the shortlist, which will also include the public's favourite. From this shortlist, an international jury will then select five winners. The jury includes Marcus Engman, head of design at IKEA, arabist Petra Stienen, and Sonia Ben Ali, founder of Urban Refugees. The public can vote here.
The What Design Can Do 2016 conference in Amsterdam kicks off on the 30 June and 1 July, where the winning ideas will be announced.