With a unity of function and innovation, G-Star RAW's Spring/Summer 2014 collection exudes style with an edge.
For the Spring/Summer 2014 collection, G-Star highlights classic jackets made from high-tech fabrics. The collection comprises modern wardrobe staples, including trench coats, bombers and parkas all constructed from lightweight nylons and meshes.
The collection is typically G-Star: a unity of function and innovation, says Shubhankar Ray, global brand director of G-Star RAW.
For women, the Struwed Bomber jacket made from an imperial double-layer mesh is a key item for a relaxed, yet sharp look. Men will find the ultimate versatile outerwear in the James Trench jacket, a classic realised in carbon nylon that exemplifies the G-Star look of raw sophistication.
The Spring/Summer 2014 collection, which will be available in stores from September, is completed with denim, spanning authentic raw versions to inventive finishes. Each garment's finish and fade gives character to the item, while preserving the original base shade for the ultimate vintage look.
G-Star RAW marked its South African presence by hosting one of their globally renowned RAW Night events in Johannesburg recently, an eclectic evening of live music, art and denim innovation.
Watch the Trailer with Shubhankar Ray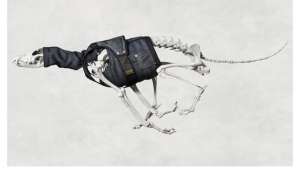 Trailers
• Duration: 00:02:09
•
11 Jun 15