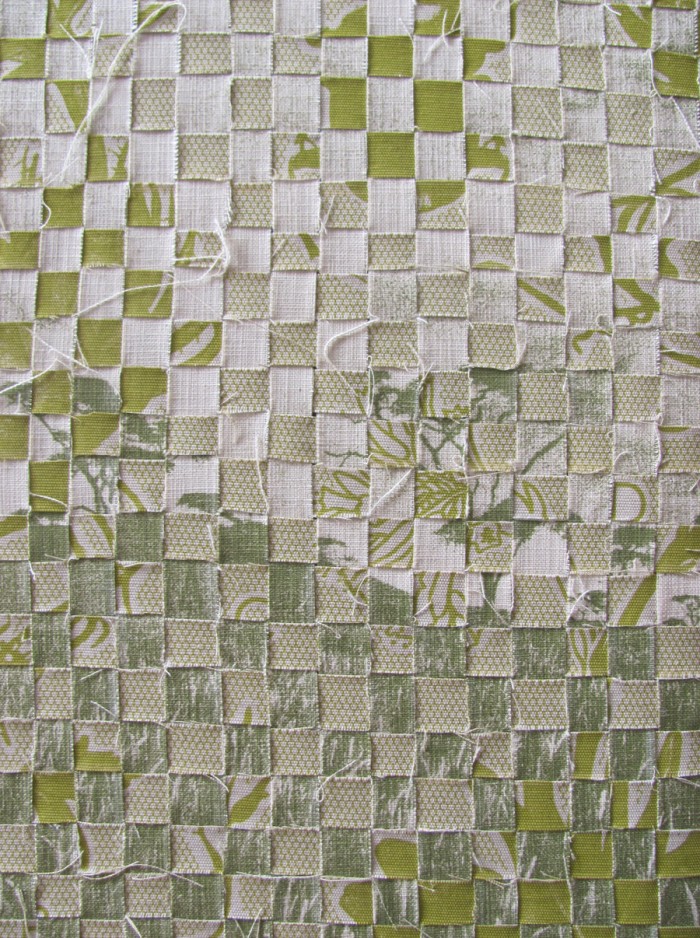 Rethinking Fabricnation wall piece by Fabricnation.
Reimagine, redesign… "Rethinking Fabrication"!
Fabricnation's woven textile wall piece, "Rethinking Fabricnation" uses the ends of rolls of Fabricnation-printed textiles to create a unique wall piece.
Exploring the third patterning that happens when two different prints are brought together was the starting point for Rethinking Fabricnation.
The fabric is woven over a stretcher to create a product that puts scraps of fabric to a creative use, explains Jane Solomon of Fabricnation.
"It is always challenging to think up ways of recycling bits and pieces of leftover fabric. I had been thinking about the possibilities of manufacturing the Fabricnation collection as woven textiles and thought that to hand-weave using off cuts would be a good starting point," says Solomon.
In this particular piece Solomon used the popular Veld and Liliaceae fabric designs to create the piece with the pixelated look.
Rethinking Fabricnation was showcased as part of the Cape Craft & Design Institute's Handmade Collection at Design Indaba Expo 2013. Solomon plans to create more wall pieces, of different sizes, experimenting with a variety of prints and colours, as well as looking at ways to extend the product range.