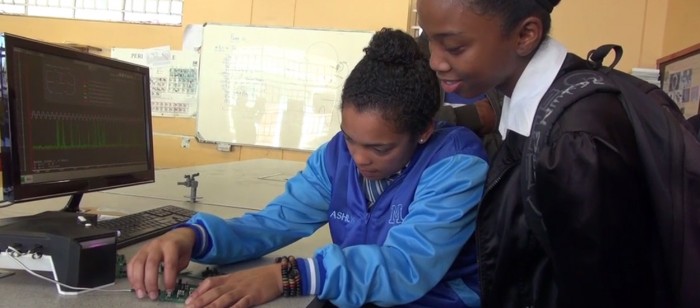 Seebox is a gaming console that gets users to think like problem solvers.
It was invented by South African self-proclaimed nerd Johann Kok who is on a mission to educate the next generation of tech geniuses. He wants to expose children to electronics at a young age in a fun and engaging way.
Johann believes that the early start he had as a child – he was allowed to explore the inside of discarded electronics at the electricity workshop his father worked at – is what got him into engineering.
His invention makes the basics of electronics practical. It includes video tutorials to spark kids' interest in engineering, fun gameplay and practical electronic experiments.
It is enforced with a 6 in 1 measuring tool that measures the outcomes of the experiments in real time. Every experiment must be mastered before you move on to the next phase.
Seebox equips learners with tools to promote abstract thinking without the need for a teacher or instructor physically present. It also gives them a head start to ensure their employability later on in life.
Africa trails behind the rest of the world in the training of engineers. Seebox was created to fulfill this need. The technology won the Education category at the 2015 African Entrepreneurship Awards.
It seeks to address the worldwide shortage of engineers by introducing young learners to the principles of electricity and electronics.