In the wake of the 9/11 attacks on the World Trade Center in 2001, New York City mayor at the time Mike Bloomberg led the master plan to rebuild the site at Ground Zero, which included a performing-arts centre to fulfil the promise of turning a place of trauma into a home for the arts.
More than two decades later, the Perelman Performing Arts Center in Lower Manhattan finally opened to the public, on 19 September 2023, as a unique venue for theatre, dance, music, chamber opera, film and media. The inaugural season starts with 'Refuge: A Concert Series to Welcome the World', and a series of sessions with celebrities such as actresses Kerry Washington and Jada Pinkett Smith, and actor/singers Ben Platt and Brian Stokes Mitchell.
Named after businessman, philanthropist and benefactor Ronald O Perelman, the 42-metre-tall, 12 000-square-metre building was designed by New York-based architecture firm REX, led by its founding principal Joshua Ramus. REX's design was developed in collaboration with executive architect Davis Brody Bond, theatre consultant Charcoalblue and acoustician Threshold Acoustics, in order to tailor the space to accommodate a diverse and ambitious artistic programme. The cube-shaped building's three floors feature three main theatres (which are ingeniously flexible, thanks to movable walls, allowing for different configurations), public spaces, a restaurant, and a lobby featuring free public programmes.
The eye-catching cube's facade is covered in nearly 5 000 thickly veined marble tiles laminated into insulated glass units. The near-translucent Portuguese marble is organised in a biaxially symmetric pattern that's identical on all four sides of the building, which, after dark, turns into a glowing amber beacon of hope.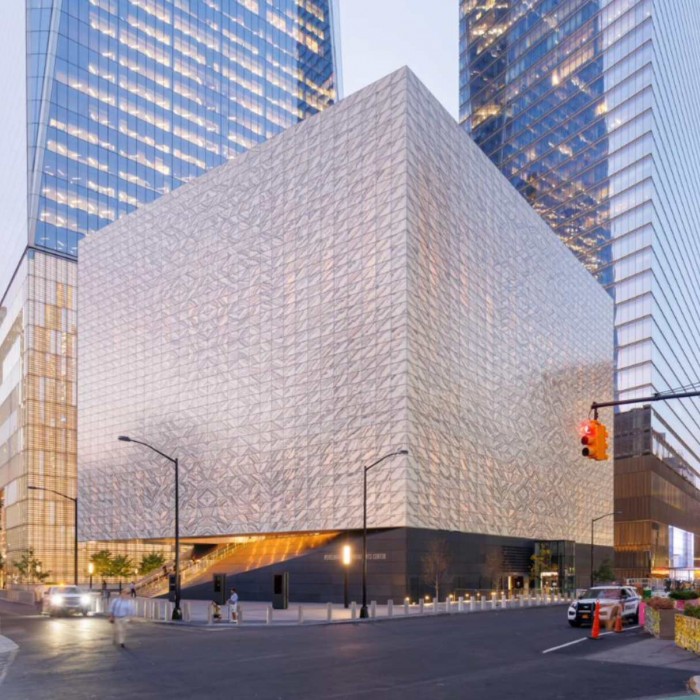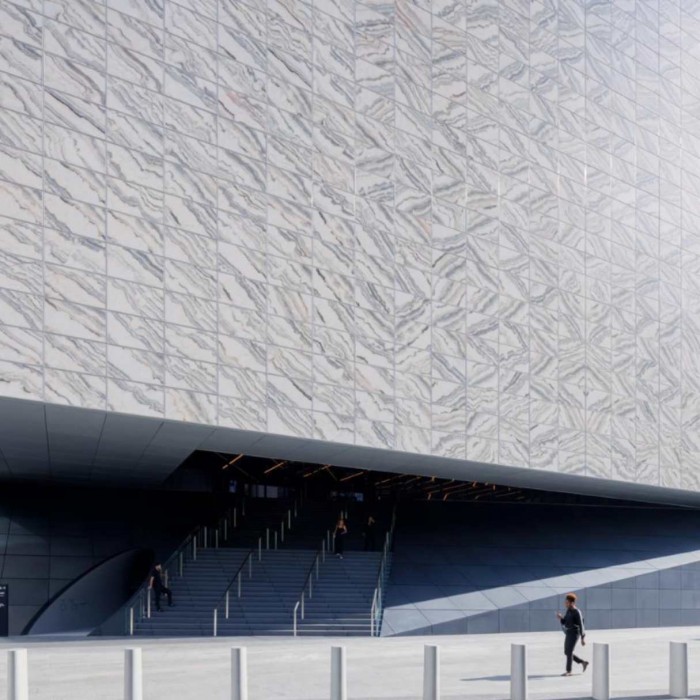 Read more
Photographs: Iwan Baan.