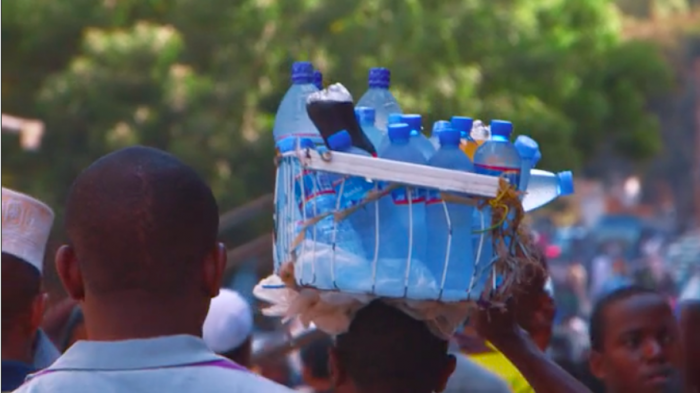 Reflow social enterprise
Amsterdam-based startup Reflow is a clever initiative that combines building local economies with plastic recycling. The company hires waste pickers from developing countries to collect PET bottles so that they can be transformed into material for 3D printing. With this enterprise, Reflow believe they can drive a socially and environmentally responsible 3D printing community and simultaneously improve the lives of the millions in developing countries who make a living from collecting and selling recyclable waste.
On average, a waste picker earns less than 2 dollars a day. "By sourcing the plastic and producing the filament in developing countries, we increase the income of waste pickers by up to 20 times," say Reflow. Current working conditions for waste pickers are poor. They are subject to fluctuating and unfair pricing, social alienation, harassment by the government's private waste collectors and harmful, toxic substances.
Reflow's end goal is to help the waste collectors by offering them a steady income and the security of an established organisation. To protect the collectors from harmful substances, Reflow supply specialised safety equipment and secure pick up locations such as hotels and restaurants where clean plastics can be found.
A pilot project involving production facilities in Tanzania has demonstrated the success of their system but also raised important questions, which they plan to address over the next few months during testing in Dar es Salaam and Nairobi, in collaboration with local partners. One of the main challenges for Reflow now is to find more cost-effective means of cleaning and shredding the plastic. The team has recognised that a solution to this problem could be Dave Hakkens' open-sourced Precious Plastic machines.
Reflow believe that small-scale manufacturing of 3D-printing material can help to create socially responsible 3D printing industries in developing areas. To drive this initiative, Reflow plan to reinvest 25 per cent of their profits back into waste picker communities to create sustainable, local recycling economies.
Reflow is currently running a campaign on Kickstarter.