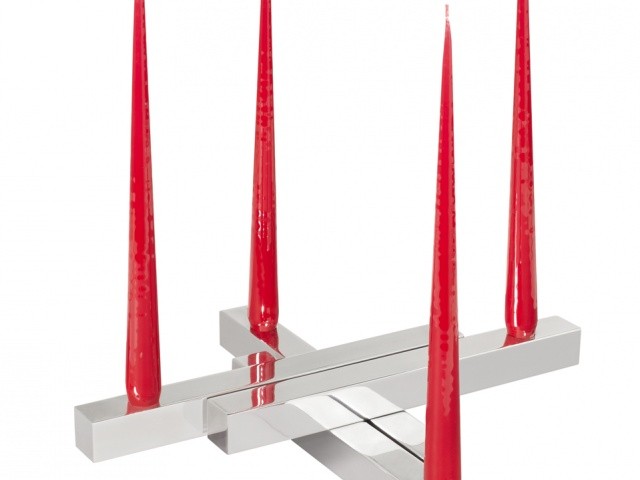 A select group of 40 established and upcoming designers were commissioned by The Conran Shop to design something "Red" in celebration of the shop's  25th year in the Michelin Building in London.
The Conran Shop curated RED, the first exhibition ever showcased in the building's Blue Room. RED consists of a selection of designs that are red in colour and inspired by the iconic British Pillar Box.
PearsonLloyd created a candlestick design "Spilli Candelabra" for the exhibition, which was on display during the London Design Festival.
"Spilli Candelabra" is a modern and sophisticated candlestick holder. Being inspired by the ancient game Spillikans, today known as pick-up-sticks, the creation is simple yet dynamic. It is made of identical aluminum bars that are polished to give it a shiny mirror-like finish. Each bar holds a red candle. The design can be pieced together in a different way, making it individual reflecting the style of the owner. There is a limited edition of 25 "Spilli Candelabra", each inscribed with the number one to 25.
Watch the Talk with Luke Pearson