Stereotypically, black parents are represented as strict disciplinarians. Photographer and artist Thero Makepe's latest photo series toys with this narrative by calling on his own childhood memories.
"Black parents are often portrayed as being violent and brutal to their children to discipline them, and I am hoping to subvert this notion by showing that black parents are also capable of employing alternative and creative parenting methods," he explains.
The photographer recalls his grandmother's inventive way of teaching rules. The project, called "Monna O Montsho," is the name of his grandmother's wooden sculpture which was used to frighten him from breaking any fine china or tea sets.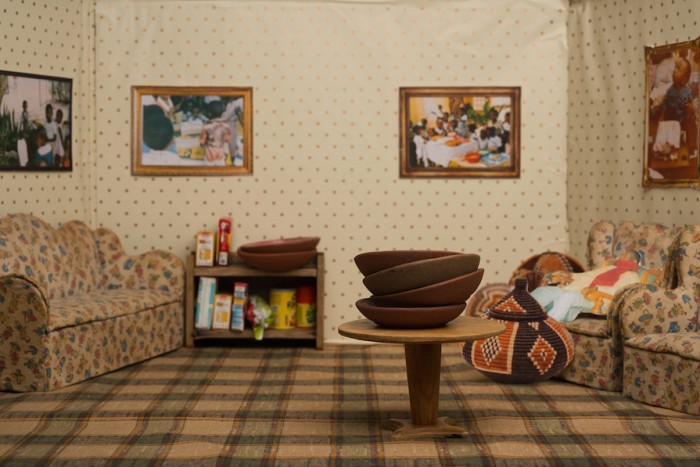 The wooden sculpture is seen as the star of the photo series and it is something that was gifted to Makepe on her 21st birthday. "Last year I turned 21-years old and my grandmother gave me this wooden sculpture to show my coming of age, and it is one I will cherish forever," he says.
But it is not only the sculpture that evokes nostalgic memories for the artist. It's also the background set which he constructed to resemble her own childhood home.
"The household setting I constructed is common to a very specific income level and out of the norm for others. I spent a lot of time at home alone with my blind grandfather. His disability forced my grandmother to find a creative method of disciplining me, something which has always stayed with me and kept our bond strong," Makepe explains.
He hopes his work brings about a feeling of nostalgia for others as well. "I hope the artwork allows the viewer to ponder about their own childhood and relation to their elders as well as recall their family's customs with no racial binaries," says Makepe.
"I hope my artwork also provokes viewers to reminisce about their childhood adventures and troublesome filled stories, to almost subconsciously make the viewer aware of the differences between their childhood and that of others in hopes that the range of people's experiences in South Africa and Botswana become apparent."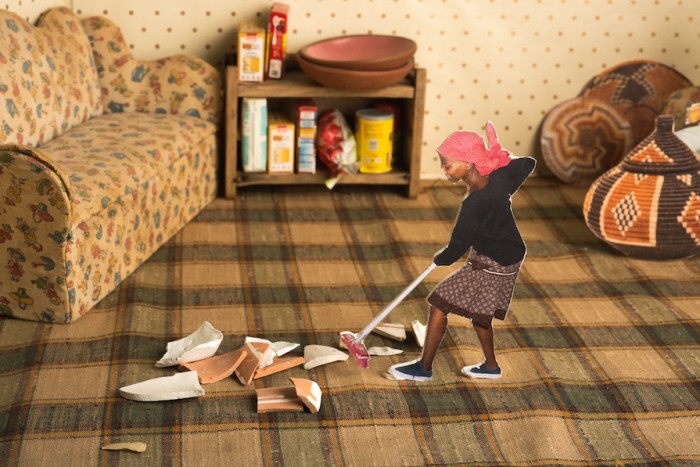 Makepe's style of work is reminiscent of award-winning South African photographer Lebohang Kganye, who he revealed acts as inspiration within his own.
"Almost exactly a year ago I saw her work for the first time at the Investec Cape Town Art Fair and at the time I admired her creativity in the way that she used photography to explore themes of family and nostalgia," he says.
Kganye is known for a photo series she created that unpacked her family's journey of migration using a similar collage style.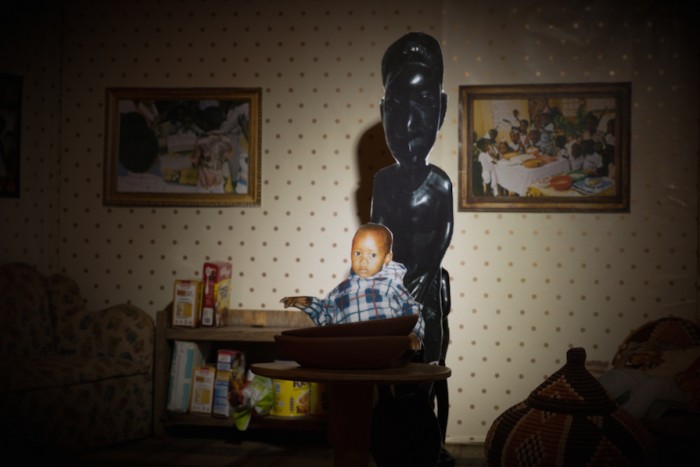 Called Ke Lefa Laka, it followed Kganye around as she lived out old photographs of her mother. From wearing her clothes to mimicking key moments from her mother's life. The photo series had a second part in which she relieved memories of her grandfather.
The interconnectivity between the two photographers showcases a strong connection between their work in memory and style yet there are also bold differences. For example, Kganye designs a set of memories around her family life, thus inserting herself and her body into a memory in a way that she can tell the story but also live it.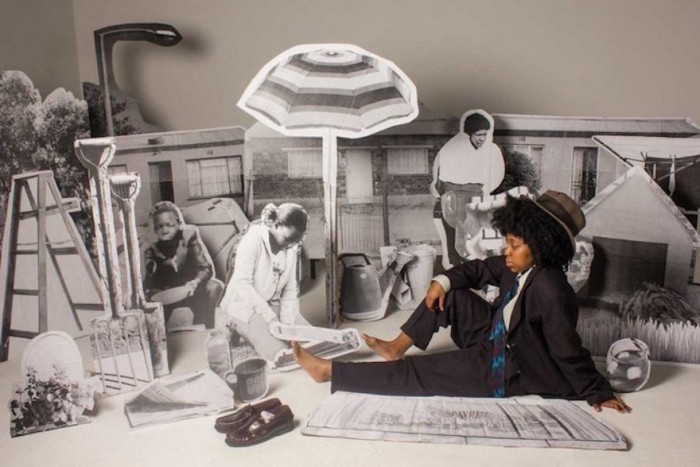 Kganye's work
Whereas Makepe recreates his memories with a set alone in which he develops an almost whimsical, cartoon-like stop motion story. In 2017, Ke Lefa Laka won the Contemporary African Photography (CAP) Prize, an annual recognition of artists that engage with the African continent and its diaspora.
Currently, Makepe is in his final year of studies at Michaelis School of Fine Arts in Cape Town. He says that his next project will explore a more personal subject matter while still providing a source of nostalgia for his viewers.
Kganye's work
Read more:
South African photographer Lebohang Kganye unpacks her family's journey of migration
Yannis Davy Guibinga interrogates the colour black and its relation to death
Joshua Kissi on disrupting and diversifying stock photography