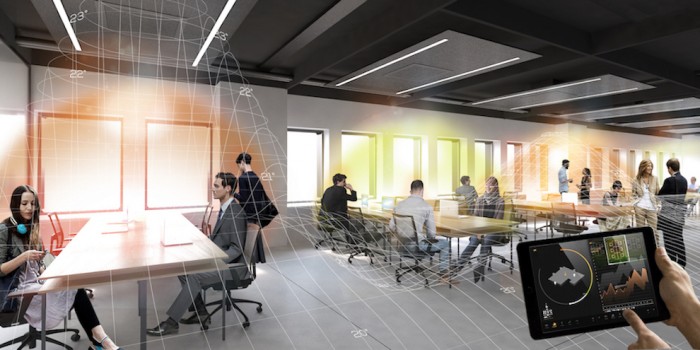 Staying hot or staying cool in an office space can now be considered a personal choice rather than an office temperature negotiation. International design and innovation firm Carlo Ratti Associati developed a personalised heating, cooling and lighting system which follows occupants as they move around the building, like an individually-tailored environmental bubble.
"Today, a lot of energy is wasted heating or cooling empty buildings", says professor Carlo Ratti, director of the Senseable City Lab at the Massachusetts Institute of Technology (MIT) and founder of Carlo Ratti Associati. "By synchronising energy usage and human occupancy within buildings we can create a more sustainable and responsive architecture – theoretically slashing energy consumption by up to 40 per cent."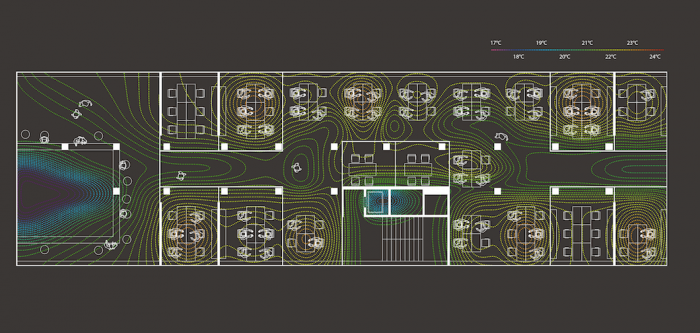 The new system is part of the redesign of the Agnelli Foundation headquarters. The system works with Internet-of-Things (IoT) sensors embedded in the century-old structure in the city centre of Torino, Italy. The sensors monitor different sets of data, including occupancy levels, temperature, CO2 concentration, and the status of meeting rooms. Using this information, the system responds by adjusting lighting, heating, air-conditioning, and room booking in real-time.
Once building occupants set their preferred temperature via a smartphone app, a thermal bubble follows them throughout the building, as the fan coil units, situated in the false ceilings, are activated by human presence.
When an occupant leaves a given space, the room returns naturally to "standby mode" and saves energy.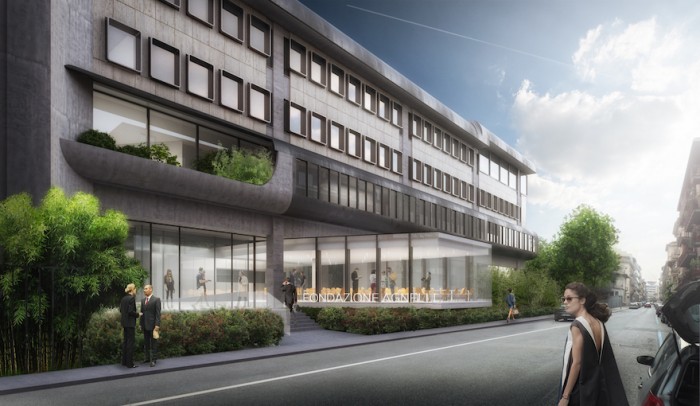 The project was done in collaboration with Fiat Chrysler Automobiles. John Elkann, Vice Chairman of the Agnelli Foundation and Chairman of Fiat Chrysler Automobiles says the system has rewritten the history of the building.
"Sensors and localised climate control are already established features in the car industry. With Carlo Ratti Associati we are now exploring how such solutions can impact architecture, using the Internet of Things. The project for the Agnelli Foundation will transform a historical building into a new centre open to the city, companies and schools, devoted to learning, innovation, technology and entrepreneurship", adds Elkann.
Construction is set to commence on 6 June 2016, and the renovated Agnelli Foundation building will be inaugurated in Spring, 2017.