Looking for the ultimate wellness retreat? Look no further than Zenbo Seinei, a brand-new wellness centre due to open on Awaji Island in Japan.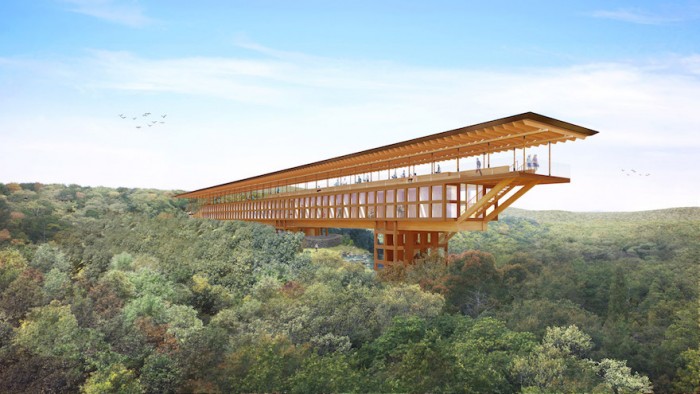 Designed by Japanese architect Shigeru Ban – a Design Indaba Alumnus – the harmonious wooden structure offers serene accommodation, an 'Aerial Zen' deck, an open-air bath on a 3 000m² site, and other tantalising features.
The soon-to-be-completed building will consist of a bridge-like wooden structure high above the ground, granting guests 360-degree panoramic views of Awaji Island, which is known for its hot springs and historic culture. Steel frames will provide support for the 90m-long timber structure that will house the wellness facilities and accommodation. The structure has been built along the 135-degree meridian, from which Japanese standard time was originally taken.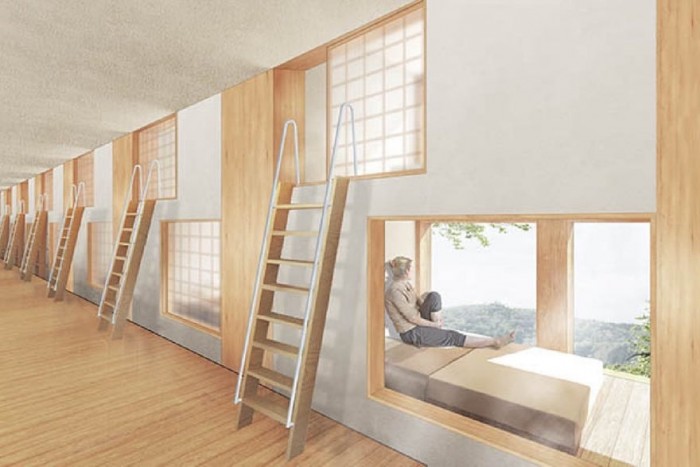 The focus of Zenbo Seinei is holistic wellness that draws on the benefits of meditation, yoga, restful sleep, and immersion in nature. Meditation is the cornerstone of the Zenbo Seinei experience, with one of the main attractions being the chance to practise zazen on the open-air deck.
The restaurant offering at Zenbo Seinei will be just as healthy, with the proposed café, which will extend across several wooden huts, set to serve Zenbo (Zen-monk) cuisine, which incorporates porridge, tofu and Awaji Island vegetables.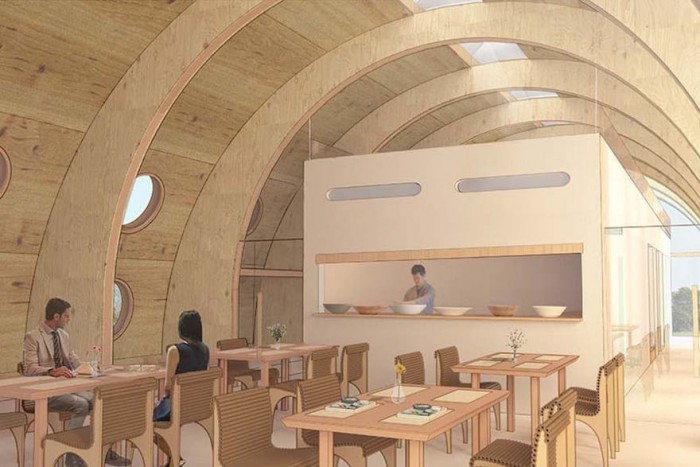 The wellness centre was inspired by the pandemic, which changed people's mindsets, according to the Pasona Group, the company behind the centre and other facilities on Awaji Island. "In recent years, the spread of Covid-19 and the resulting restrictions on various activities, as well as rapid changes in the business landscape, have led to major shifts in people's attitudes and values towards life and work. Amidst this, there has been a growing interest in opportunities to reassess one's own contentment in environments rich in nature, and in lifestyles that promote physical and mental well-being," the Group noted.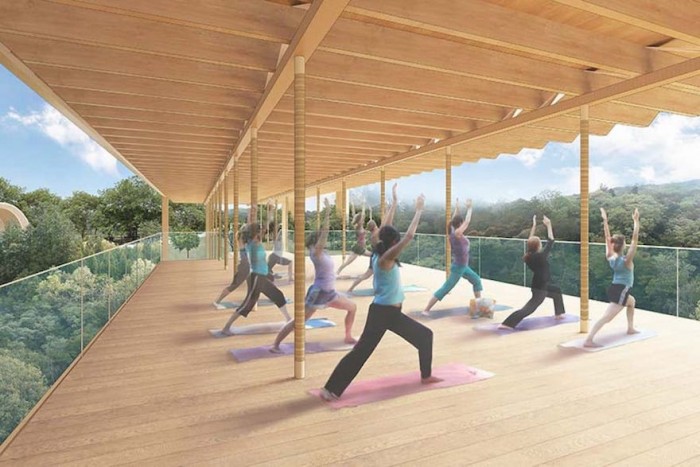 Ban, who won the acclaimed Pritzker Architecture Prize in 2014, is well-known for his work on disaster-relief architecture, which uses recyclable materials, such as cardboard, to create temporary shelters. Shigeru Ban Architects has used timber extensively in a variety of projects, including building shelter-like structures in Kenya in collaboration with UN-Habitat.
The retreat is nearing completion and is due to open towards the end of April.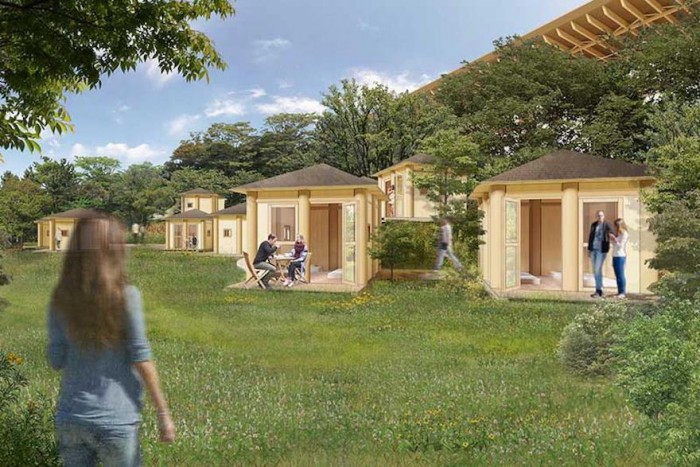 Read more
Low-cost homes for the Kenyan Kalobeyei refugee camp by Shigeru Ban.
Thomas Chapman does Bush Yoga.
Credits: Shigeru Ban