For amputees, people born with one arm, or individuals suffering from temporary disabling injuries, the difficulties involved in the practice of simple household chores can be frustrating. Loren Lim, a recent graduate of the National University of Singapore's School of Industrial Design has developed a range of kitchenware that speaks to this struggle.
A range of modular household items designed for those who only have one functioning arm, Oneware aids in the execution of various kitchen processes, from food preparation to dishwashing.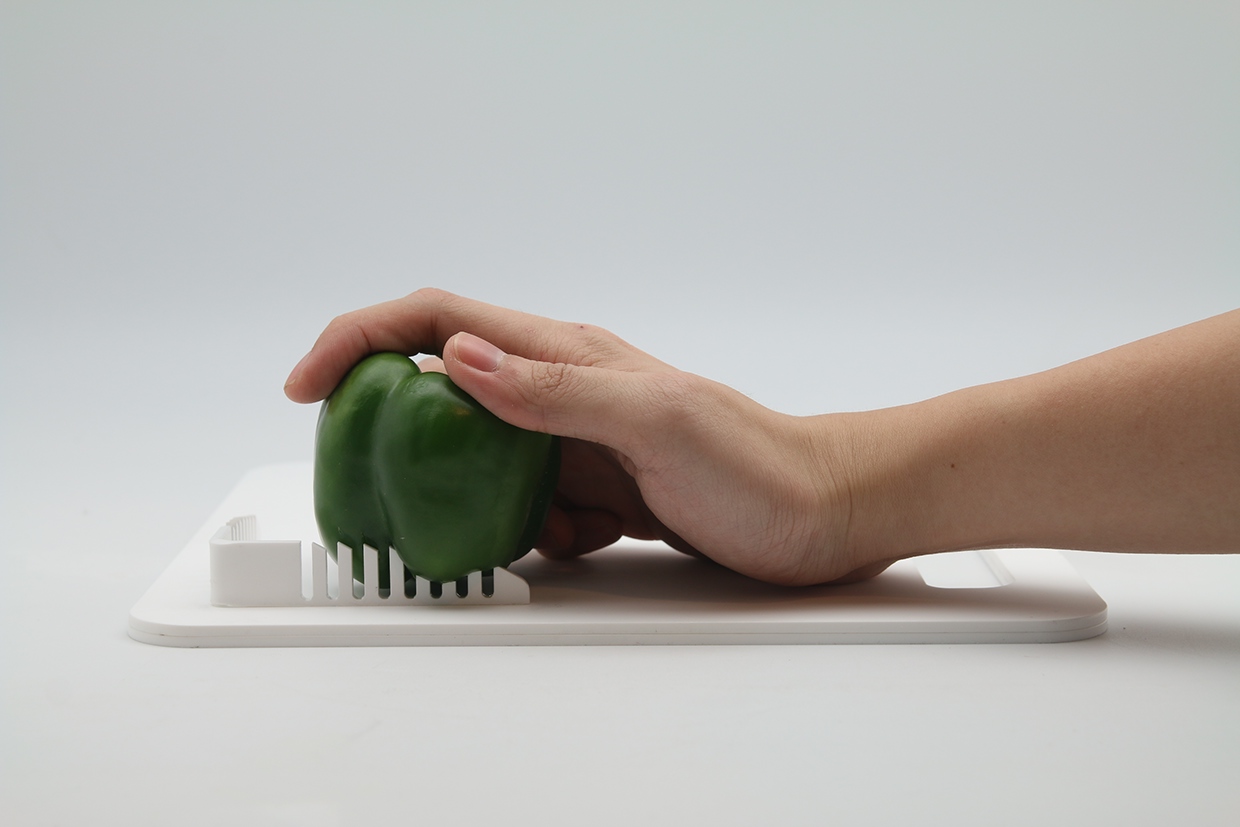 Equipped with an acute interest in human behaviour and design for social good, Lim spent months interviewing and observing real people who live without the advantage of a second arm. After several stages of testing and evaluation, the optimum prototypes for manufacturing emerged. Not only does the kitchenware make life for amputees and congenital amputees easier, but it also bolsters their sense of independence.
His Oneware range includes a chopping board and a rubber dishwashing mat. The board is fitted with ridges which help hold food in place for cutting, while the rubber dishwashing mat features a unique silicone grip that firmly holds dishes during cleaning, allowing the user to concentrate their full strength on the act of chopping or scrubbing. All of it is designed to fit on most standard kitchen sinks, regulating the workflow and encouraging smaller movements that give the user a greater degree of control.
While products of a similar nature are not unheard of, the majority of existing assistive products rarely consider functionality and aesthetic in their designs. With Oneware, Lim aims to break this trend by creating products that are unobtrusive, multi-functional, and that don't add to the social stigma already faced by users.
The Oneware prototypes won Lim first place at the 2016 IKEA Singapore Young Designer's Award, where he took home a $1, 500 cash-prize, and secured an internship with IKEA in Tampines. Lin hopes to eventually launch the product on a small-scale – his ultimate goal being to dismantle the notion of design for disability as a niche market, creating universal products that are inclusive and that work for everybody.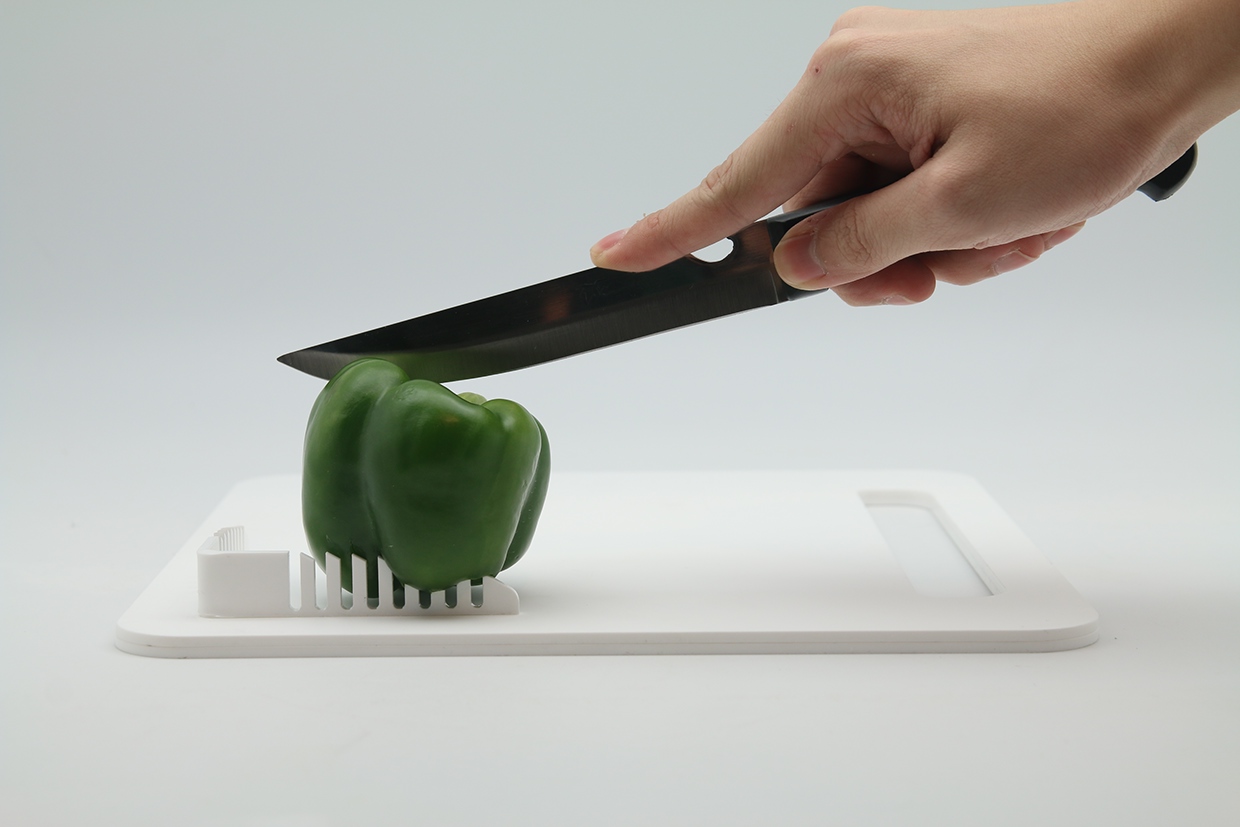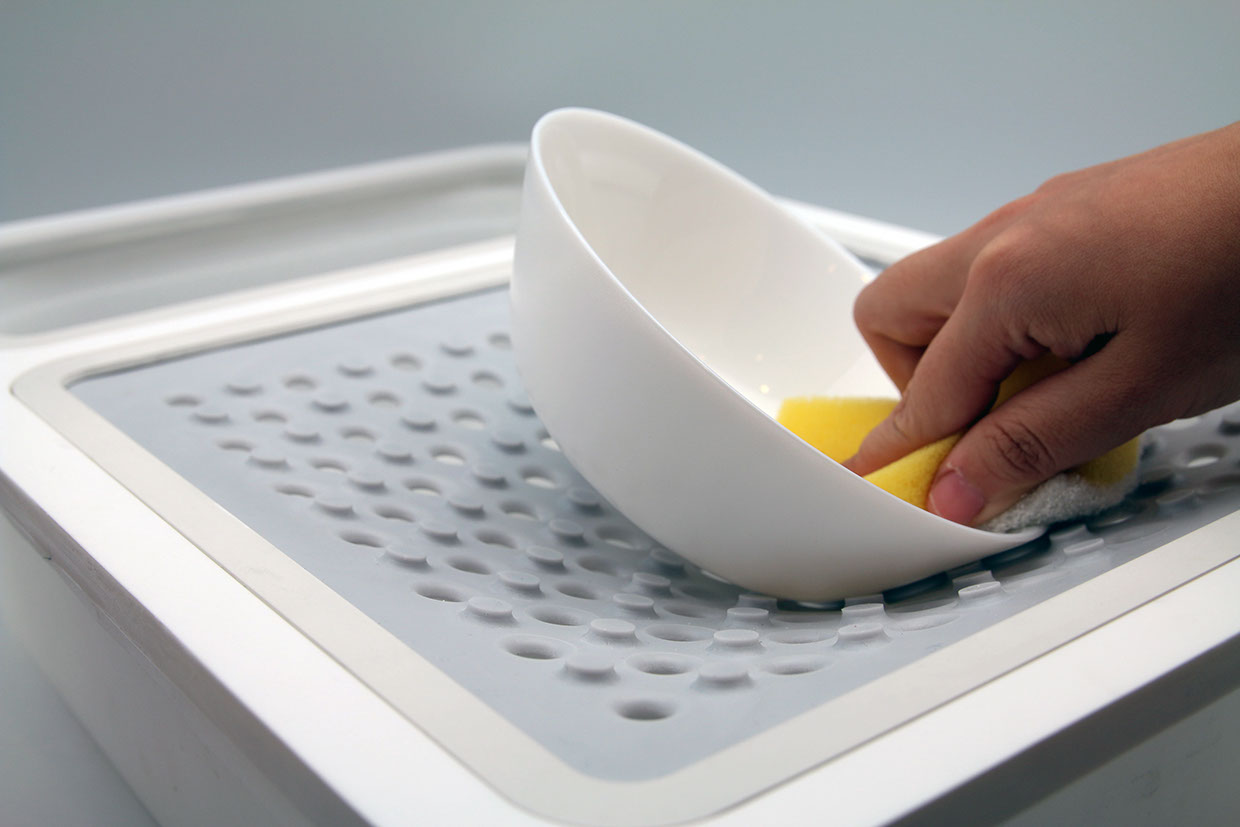 Watch the Talk with Issa Diabaté