Beginning in the mid-1950s, SVA was one of the leading academic institutions in the United States to recognise the need for alternative marketing strategies to attract new students. SVA took to the platforms of New York City's subway with advertising posters that were both thought provoking and eye-catching and featured the work of legendary artists such as Ivan Chermayeff, Milton Glaser and George Tschermy. The practising professionals used the poster commission to explore what it meant to be an artist and hone your own artistic voice.
The New York City subway has its identity in these posters. They have become inseparable from the city, much like the College itself, as incitements of creativity and risk taking.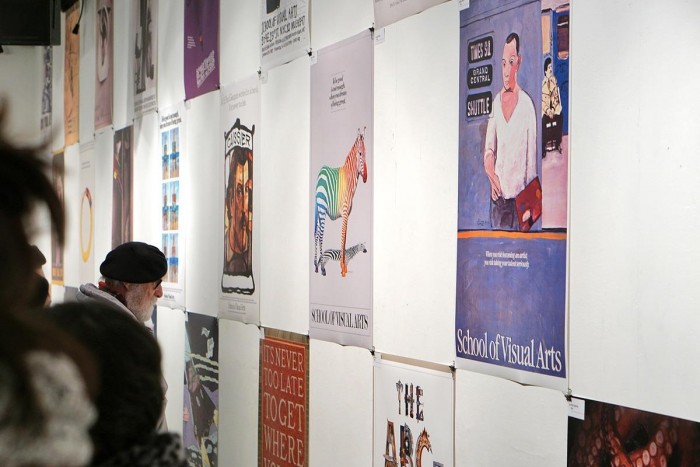 Curated by SVA Executive Vice President, Anthony P. Rhodes, the exhibition offers a glimpse of the history of the college and the collective talent of its acclaimed design and illustration faculty.
There will also be a talk by BETH KLEBER, with an introduction by ADITI KHURANA, on the history of the School of Visual Arts' subway posters and the legendary designers who created them (including MILTON GLASER, IVAN CHERMAYEFF, GEORGE TSCHERNY AND PAULA SCHER, AMONG MANY OTHERS) on Thursday at 18:30 in the Simulcast Theatre.
The world-travelling exhibition will showcase at the Design Indaba Festival on 2 March, featuring more than 50 posters created at SVA for the New York City subway system. There will also be a talk by Beth Kleber with an introduction by Aditi Khurana.