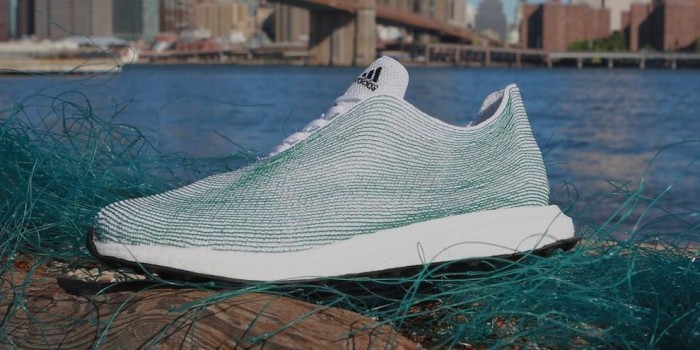 Adidas creates a running shoe made out of discarded fishing nets from the ocean.
It is estimated that there are currently 315 billion pounds of plastic in the oceans, in 5 "swirls" each considered to be the size of a small country. For years conservationists have been desperately attempting to highlight the effect the burgeoning growth of rubbish created by humans is having on marine life.
Their efforts finally paid off and in the past decade there have been many proposals and suggestions put forward to clean the ocean. But if you take the kilometers of rubbish out of the ocean then where on earth do you put it?
The most obvious and promising solution is to recycle.
This is exactly what a number of people from small entreprenuers to global corporations have been busy with in recent years, and have successfully created innovative ways to produce items or projects that recycle this waste.
As Global brand director of G-Star RAW Shubhankar Ray, put it in his inspirational talk at Design Indaba Conference 2015:
A brand has got to stand for something in the 21 century to survive, because if you don't stand for something you fall for anything."
Naturally as advocates for innovative design projects and particularly those that that double as conservation efforts, here at Design Indaba we have followed these stories closely. In March we published a #MakeChange story featuring The Ocean Sole Foundation who are saving Kenya's oceans by employing people from local communites to walk the shoreline collecting the slew of flip-flops that have washed up on it's shores.
Since then we have highlighted the 5 design projects saving the ocean - which range from vaccuum cleaners to skateboards made from old fishing nets and the efforts of United Blue who clean up a pound of the oceans rubbish for every one of their vintage inspired t-shirts sold.
Adidas is the latest big brand to accept the challenge put forward by these ocean saving innovations and have designed a new shoe in partnership with Parley for the Oceans, an organisation that aims to to an end to all ocean pollution.
The upper part of the shoe is made entirely from recycled rubbish and covered in fishing nets found floating in the oceans. The sole is made from sustainable cushioning material.
Highlighing the scale of the task to clean up the ocean, it took collaborators The Sea Shepherd Conservation Society 110 days to collect the nets used on the shoes whilst on an expedition to track an illegal poaching vessel.
The new shoe from Adidas is just a prototype for now and is not available for consumers, but they plan to start incorporating recycled plastic into their shoes from 2016. While we may be walking around in Adidas's ocean rubbish shoes in future, the sports giant produced the shoe as yet another example of how humans can fix a global conservation crisis that they started, using just two powerful tools - design creativity and a conscience.
Watch the Trailer with Shubhankar Ray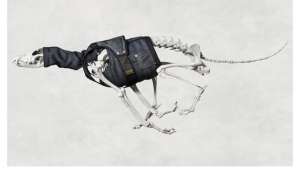 Trailers
• Duration: 00:02:09
•
11 Jun 15