On Thursday 4 May 2023, the USURPA Gallery opened to the public with an exciting new group exhibition, The New Medium. Featuring twelve South African artists — including Design Indaba Emerging Creative for 2023 Naledi Modupi and alum Nene Mahlangu — the show is a unique intersection of technology and fine art.
Each of the pieces of 'dynamic' fine art is displayed on crisp Samsung Frame Technology that imitates the appeal of traditional framed art, with an added futuristic element. As USURPA CEO Steve Tanchel explains, 'Imagine you have a stunning image of a lake on your wall and, just once a year, a sea creature makes an appearance in the lake. There are now so many more layers of the artists' narratives that can be explored.'
Founded early in 2022 by photographer Tanchel, Adam Trope and multidisciplinary artist Kay Kay Ribane, USURPA describes its mission as 'empowering established and up-and-coming African artists through a decentralised platform that introduces digital art as a modern form of fine-art investment'. And with its newly opened gallery in Johannesburg, USURPA aims to take the somewhat intimidating concept of digital art from the constraints of computer or phone screens into a physical space that connects both artists and art lovers with the new medium.
NFTs (non-fungible tokens, or digital assets based on blockchain technology) may not be what you associate with fine art, and yet, at their core, NFTs are simply digital versions of artworks that are unique or irreplaceable. Just as you could own a one-of-a-kind physical painting such as the Mona Lisa, buyers of USURPA's NFTs become the sole owners of new kinds of fine art that are captured on the blockchain and secured through individual smart codes.
The New Medium features the work of Seth Pimentel, Baba Tjeko, Naledi Modupi, Sinalo Ngcaba, Mncedi Madolo, Nene Mahlangu, Mark Draws, vonMash, Oliver Pohorille, Terence Maluleke, Samurai Farai and Navel Seakamela, adapted from either physical or static digital forms into dynamic artworks. The show is on at USURPA, in Oxford Road, Riviera, Johannesburg, from 4 May to 1 June 2023. The gallery is open to visitors from Tuesday to Friday between 10h00 and 17h00, and by appointment only on Saturdays.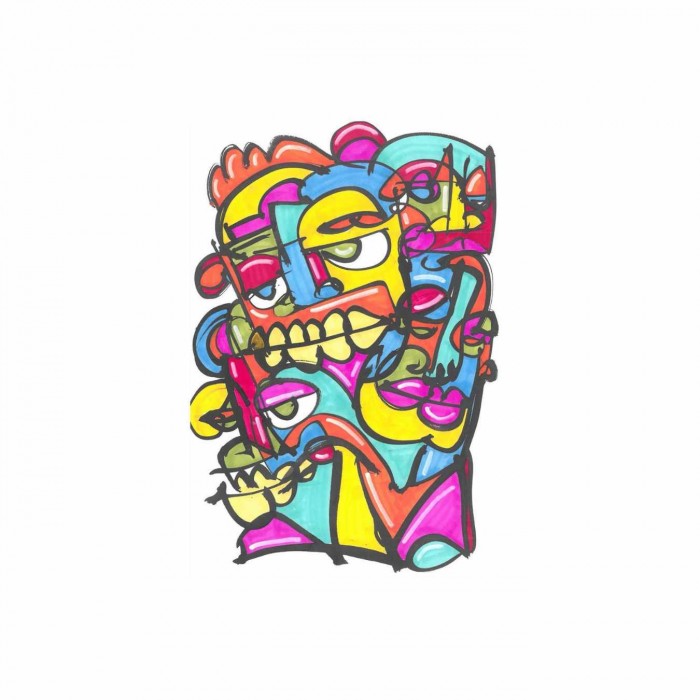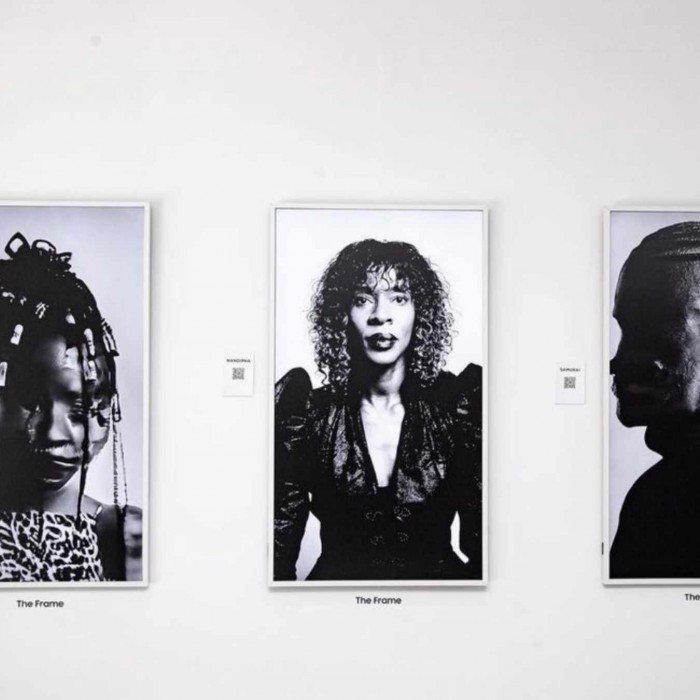 Read more
Photographs: USURPA Gallery.