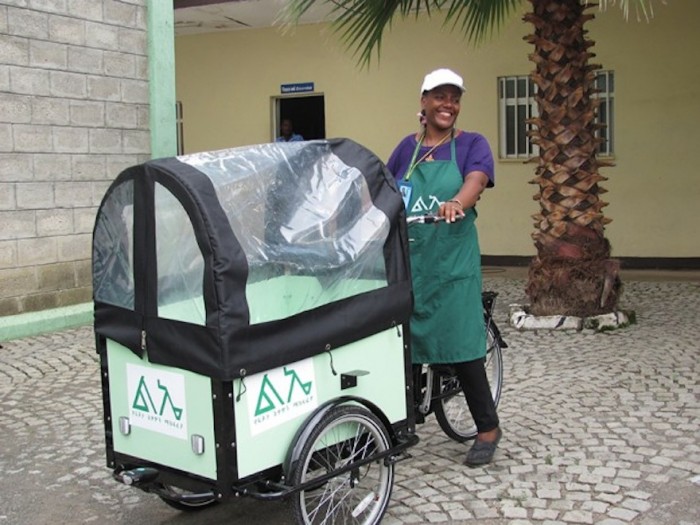 Supermom and Likie superfood plan
Supermom is a new superfood developed by GUTS Agro – an Ethiopian company established in 2005 to process nutritious food supplements for Ethiopia. The country has one of the highest recorded rates of malnutrition-related infant deaths in the world. Together with 2SCALE, the largest agribusiness incubator in Africa, GUTS has developed Likie – a low-cost, community-based distribution model to effectively distribute Supermom to low-income families in Ethiopia.
The maize and soya bean food, which is targeted at small children, and pregnant and nursing mothers is a porridge-like meal made up of 20 vitamins and minerals, as well as essential fats, carbohydrates and proteins. Likie's distribution model creates opportunities for jobless local women by employing them to sell the products door-to-door, on specially made tricycle wagons. The enterprising ladies pick up the food directly from the factory, and deliver them to consumers – this model cuts out the mark-ups of a supply chain middleman, subsequently reducing the cost of the product so that it is affordable for low-income families.
To increase awareness and educate communities about malnutrition, Likie entrepreneurs are trained to offer individuals nutrition advice and best practice guidelines.