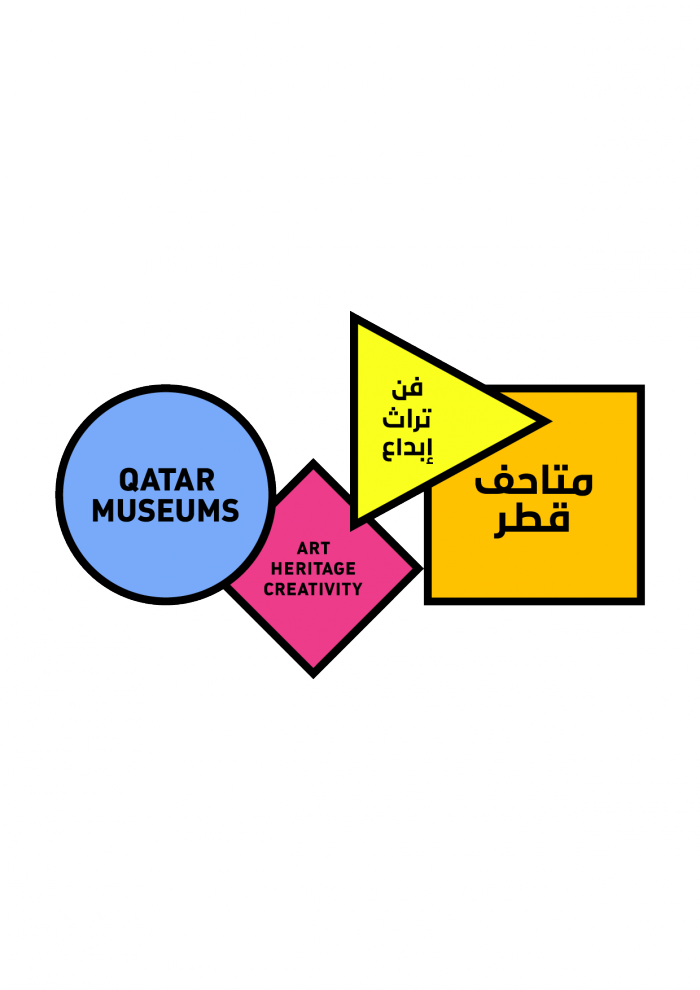 Qatar Museum logo and name by Wolff Olins.
The Qatar Museum Authority is known for its commitment to inspire and aid the country's next generation of cultural experts to thrive and flourish. With the objective to build the nation's creative life and talent, Qatar Museum Authority has partnered with global design consultancy Wolff Olins to develop the organisational brand strategy to place the Qatar Museums at the forefront of art and creative expression.
For the new brand strategy, Wolff Olins has developed a new delivery plan internally and externally, employee engagement activities and created a set of organisational values.
Furthermore, the new brand strategy went beyond instigating engagement between employees and visitors and also resulted in a rich, multi-dimensional creative expression, which gives the organisation a new voice and profile in the world that unites all museums and initiative under the Qatar Museums banner.
The new public name, Qatar Museums, accompanied by the descriptor Art, Heritage, Creativity captures the spirit and remit of the organisation. The new logo is built from geometric shapes used in arabesque art and architecture.
The new brand strategy, logo and name gives Qatar Museum a greater clarity and direction and reflects our long term objective to develop a powerful voice for Qatar. To achieve this, we will look to create a national spirit of participation and creativity to make a long term, lasting change and further contribute to the development of our country, says her Excellency Sheikha Al Mayassa Bint Hamad Bin Khalifa Al Thani.
Wolff Olins further extended the new brand strategy into Qatar Museums website, where visitors will be able to find information on Qatar's heritage sites and museums, plan their visit to temporary exhibitions and inspire visitors to get creative themselves with tools and resources such as Pattern Canvas app.
Wolff Olins and the Qatar Museum Authority hope the new brand strategy, name and logo will inspire the next generation of Qatar's designers and artists.
Watch the Talk with Ije Nwokorie