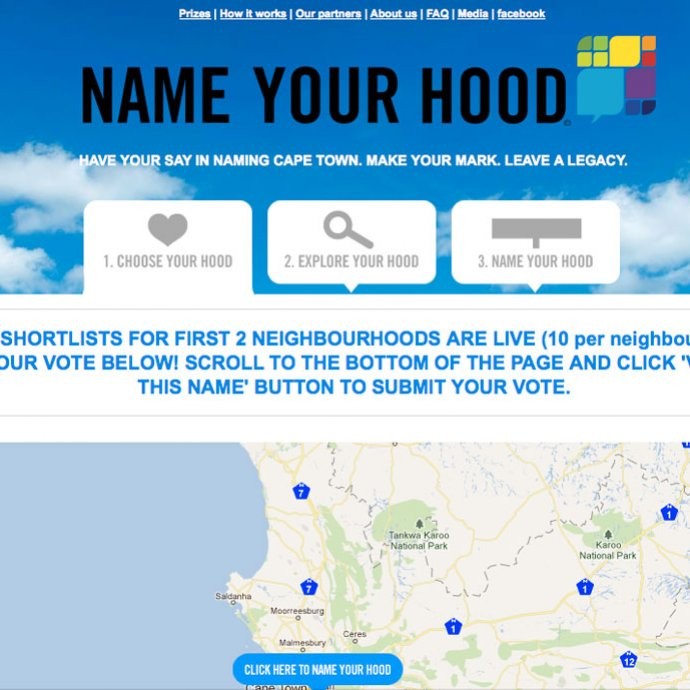 We all tend to name the things we love – pets, cars, lovers – so it only really makes sense to name your hood. That's right, a special name for your hood, your area, your place.
The recently launched Name Your Hood campaign in Cape Town encourages you to do just that. The project is about reclaiming your city and about igniting community pride.
Having a say in what the hood where you live, work or play is called is as easy as clicking onto the Name Your Hood website. Here you can take a look at which of the Cape Town hoods are available for naming and explore your hood with Google Maps or Google Street View. Of course, you can also go out and explore it physically. Next you register your creative name suggestion for hood, but you also need to motivate why your suggestion should be considered.
Be sure to browse what others in your community have come up with as a suggestion for naming your hood. Public vote will determine the final name of the hood.