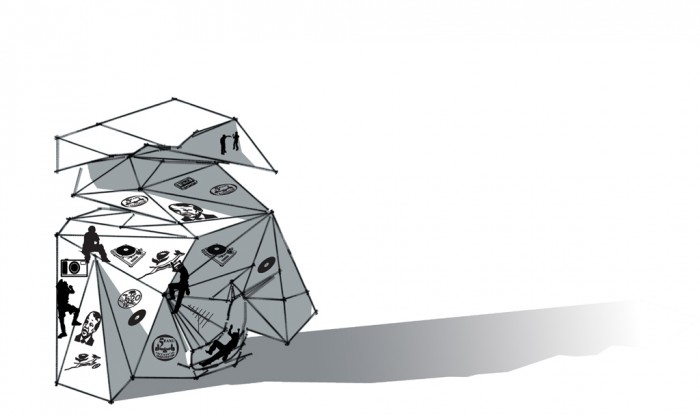 The OpenThinkBox: TimePod 2007 design competition captured the imagination of architects around the world, with professionals and students creating timepods about the essence of life in South Africa in 2007. Entrants had to design a structure; fill it with memorabilia, artefacts and other media that would give future generations a glimpse of modern-day South African life; identify sites for their projects; and use their timepods to communicate a cultural or social message.
Many entrants grappled with the weightier issues of contemporary South African life. "While we wanted to elicit very personal entries, we had also hoped to receive some fun concepts," says Johannesburg architect and competition judge, Henning Rasmuss. "On the whole, though, they were quite serious, which must be a sign of the times in which we live."
Cecilia Steinberg walked off with top honours in the professional category for her cube-shaped, mobile climbing wall, which doubles as an art installation. A small crack running from a life-size mugging scene etched into an exterior wall splits the cube open to create a cave. Contemporary iconic images, brand names and messages are etched into its cave walls to create a tactile storyboard as well as serve as handholds for the climbing wall. Hidden video equipment and lights embedded into the walls replay songs, news, recordings and interviews from 2007.
Watch the Talk with Henning Rasmuss