Two years ago, Saara Jappie-Adams attended a Palestinian charity event that encouraged guests to dress in the colours of the embattled country's flag - red, green, black and white. Avoiding the obvious interpretation of simply colour blocking, Saara turned to something else probably more synonymous with that country - the keffiyeh scarf or shemagh - to create a simple kaftan.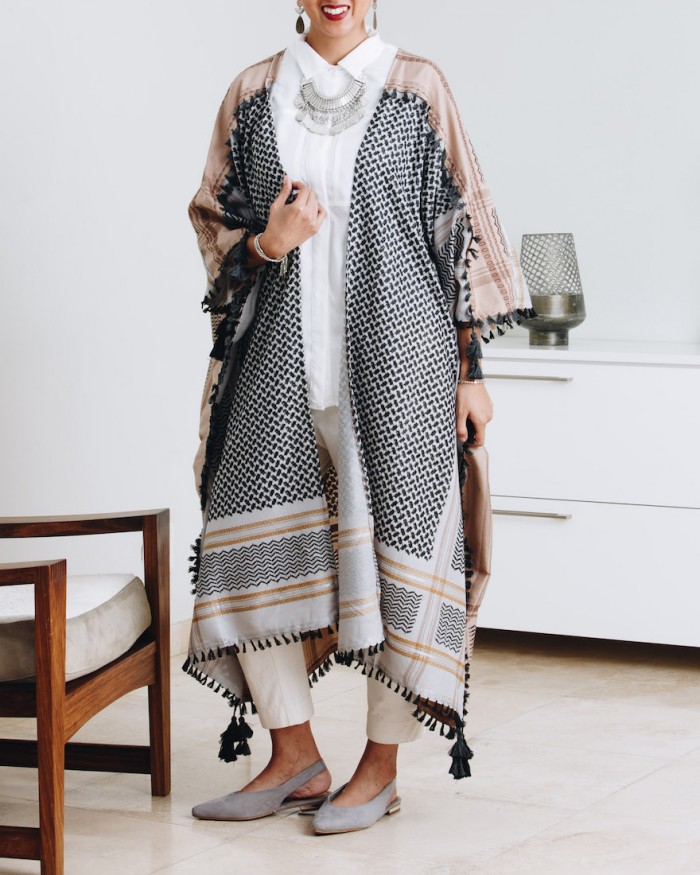 The keffiyeh print is historically associated with political movements in the Middle Eastern and Arab worlds.
But it was actually while she was still a surface design student that she started experimenting with the fabric, creating an apron and open-top backpack. It was then that she fell in love with the keffiyeh fabric, for its design and versatility. "There are so many ways to cut it up and you can create something entirely different with it each time."
Since starting her label called Minimal Exposure, two years ago, Saara has created a fashion range that has expanded to include a screenprinted collection. At the end of last year she opened her online store where most of the clothes are sold out due to high demand. But as someone who believes in giving back, 15 per cent of each purchase is donated to a different charity every month.
As I learn more about the label and its values, it's clear that the minimal aspect extends beyond dressing modestly, which she says was part of the inspiration for the kind of garments she makes.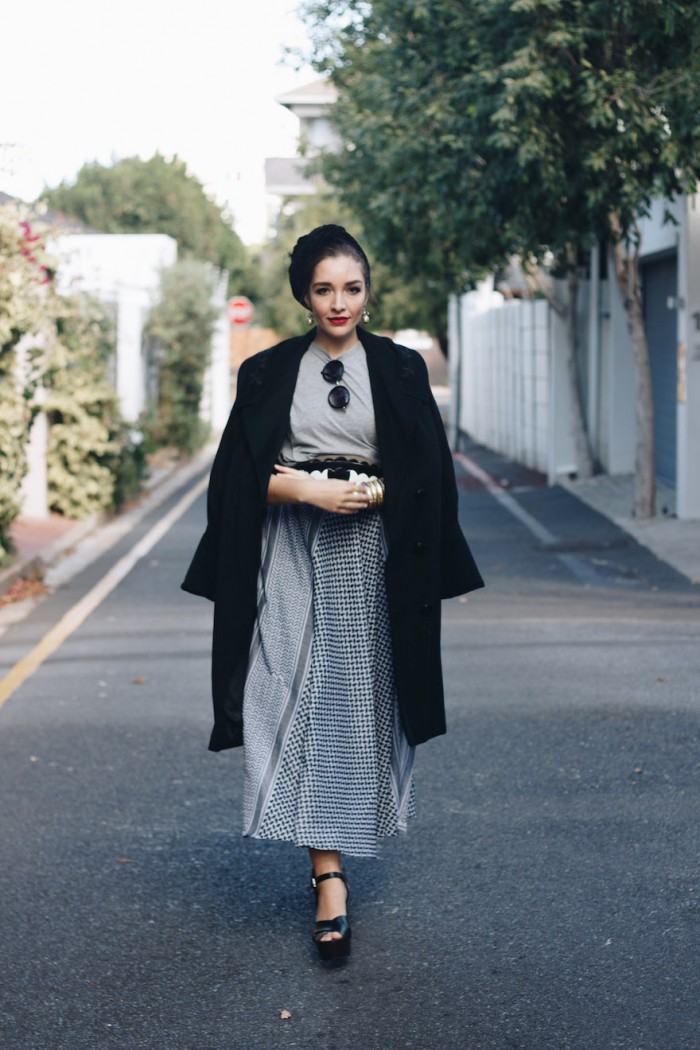 The minimal aspect also extends towards her production process. Minimal Exposure only does a small, handmade production run; most of the fabric is locally-sourced fabrics, and she makes use of all resources available to her including screenprinting at home.
"We really want to employ the lean manufacturing method of producing garments. It would mean less waste for the environment, a better work flow, a reduction of costs and maintaining high levels of quality to our garments and customer service level."
While the appeal of unique, one-of-a-kind garments is there, Saara says this attraction poses one of the biggest challenges too.
"One of the challenges is getting our customers to better understand our process and the thinking behind our business model. It is quite different to fast fashion because we place emphasis on certain processes and aspects that are often overlooked."
She's an advocate for slow fashion, "This is the way I want to make clothes and it makes sense to me to do it this way," says Saara. "I find it difficult to call ourselves a fashion brand because the term fashion to me implies fast and fleeting, where we are striving to be the opposite of that."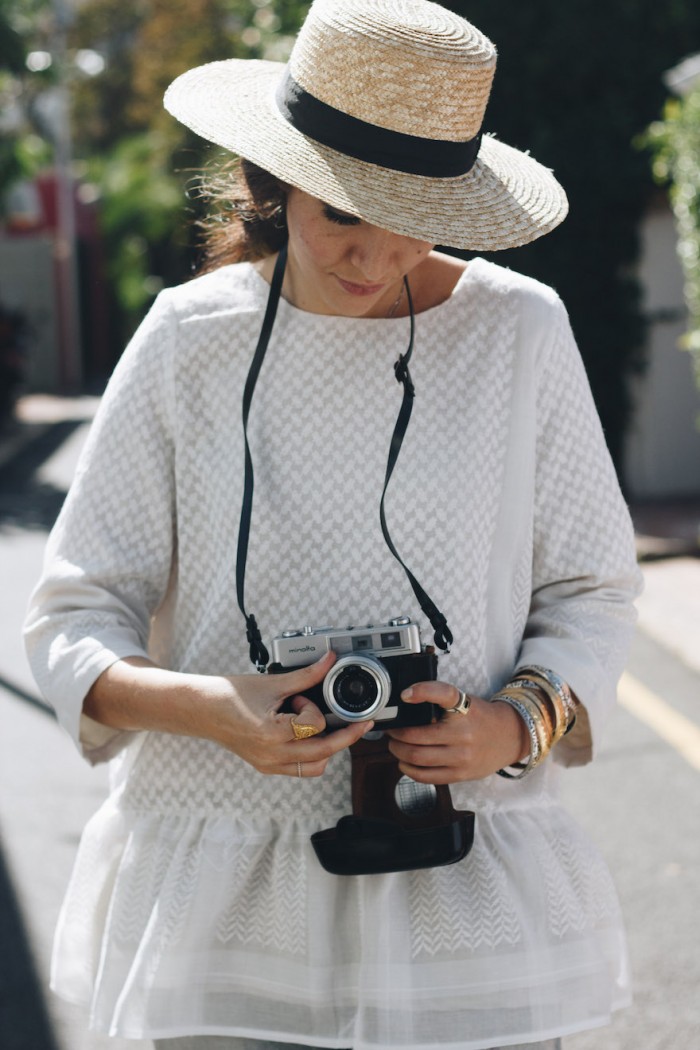 The Spring/Summer '18 collection, called Musafir - Arabic for traveller - is set to launch in September. It will see simpler versions of the keffiyeh fabric merged with silhouettes from the printed collections.
Further along the line, Saara hopes to ultimately create a studio space where the design, cutting, printing and photography can happen under one roof. This will also allow her to start sharing her skills in the form of screenprinting workshops.
You can see the collections here and follow Minimal Exposure's journey here.