Long-time doll collector Mala Bryan was all too familiar with the struggle to find dolls that looked like her. The St. Lucia-born, Cape Town-based model spent years hunting for dolls that reflected the realities of so many other doll collectors. Those she did find were steeped in stereotype. Cognisant of a clear gap in the market, Bryan took it upon herself to fill it with her own diverse range, aptly named Malaville.
Malaville's debut collection features four dolls: Mala, Maisha, Malina, and Mhina. Denoting a wide range of black and brown skin tones, the dolls also boast richly textured Afros and curls and come dressed in their own unique outfits – miniature couture designs made in an assortment of vibrant fabrics. They even have their own fully developed backstories and careers.
Bryan designed all four dolls from scratch. While they may still flaunt the homogenous body types doll aficionados have come to expect, everything else from their eye colour to nose shape was a considered decision. When designing their hair, she made sure to choose fibres that would convey both kinky and loose curls, suitably depicting the diversity of black women's natural hair.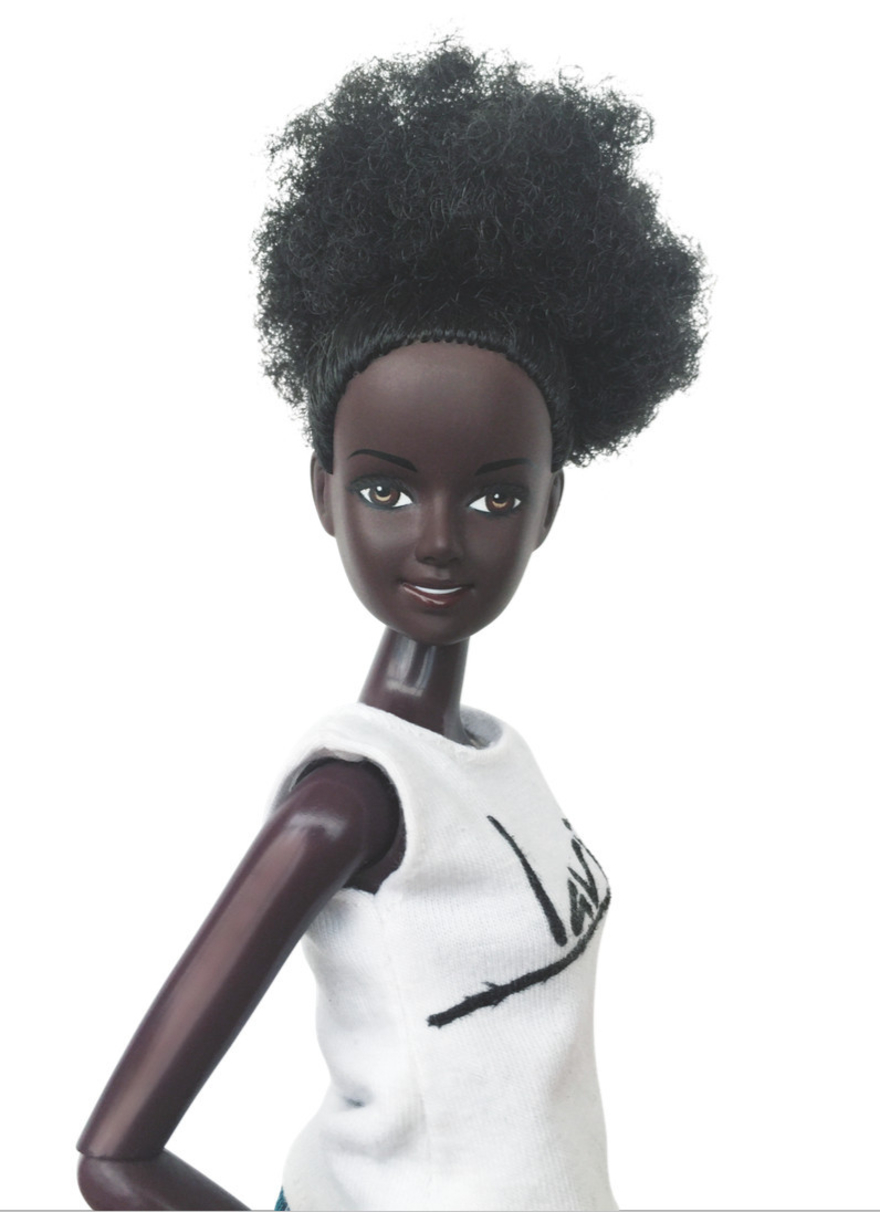 While the dolls of Malaville may have been born of the frustration that comes from a lack of representation, Bryan remains adamant that her dolls are for everybody. "I don't make black dolls for black children," she told the Mail & Guardian. "Every child needs a black doll in their collection regardless of their race."
"Children use dolls in play therapy to depict what is going on in their lives. If a child – regardless of their race – does not have a black doll, how are they going to be able to represent their black friends when they are playing with their dolls?"
Now available in Toy Kingdom stores across South Africa, the four original girls of Malaville – or The Malavites – will soon be joined by a new collection that promises to expand upon the first's diversity.