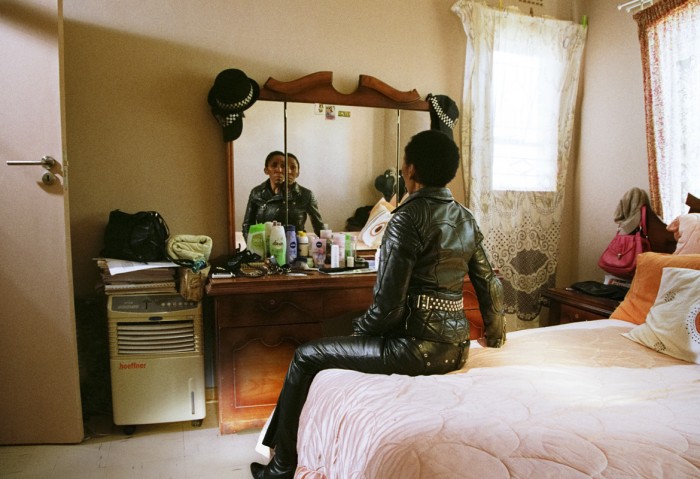 South African photographer Paul Shiakallis' latest body of work subverts the expectation of what people who listen to heavy metal and subscribe to the tenets of the subculture look like.
His body of work doesn't feature the stereotypical "I don't care" boys with long, obviously dyed, greasy black hair or heavily tattooed women with cigarettes loosely perched between their lips. It features a series of portraits capturing the leather-clad female members of "Marok", the Setswana translation for the word rockers.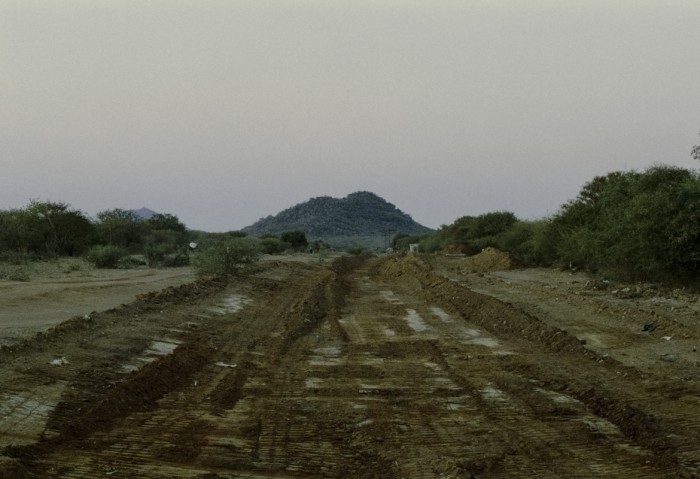 The heavy metal scene in Botswana emerged in the 70s and has been on the rise since the early 90s. "Irreverent and dissenting from all orthodox prescriptions of what it means to be black and African, evolved a subculture of black metal heads known as the Marok," says the artist statement written by Mlilo Mpondo.
Shiakallis first discovered the Marok in 2011, when documentaries and photographs about them emerged. When he was presented with the chance to meet them, the female Marok, or Queens as they like to be called, particularly struck him. Looking as regal as their autonym suggests, the women in the portraits don ornamental tassels and leather, polished spikes and belt buckles.
"Set among ordinary and familiar surroundings, extended farm lands, endless skies, white domestic walls, worn sofas and tired kitchen cupboards, these women, some mothers and others wives, are a blunt rebellion amidst the ordinary of their lives," says Mpondo.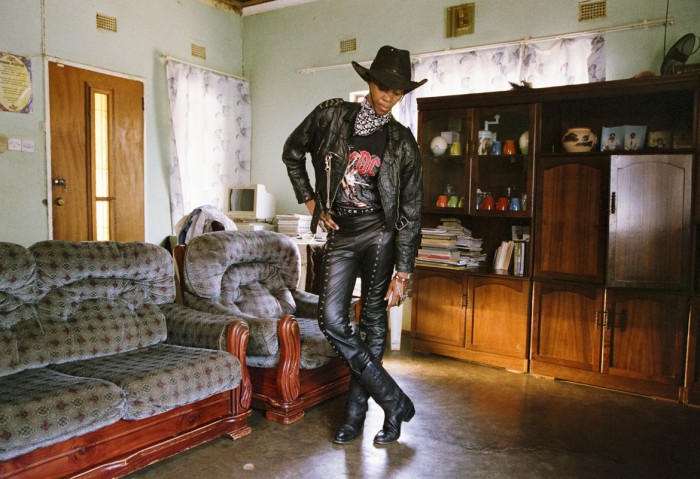 His series points out some important cleavages in heavy metal culture such as the lack of representation of people of colour and women. Queer people are marginally represented, if at all.
The series also includes landscape shots of rural milieus, dry lands and vast skies. The women of Marok represent colourful individualities and strong female identities.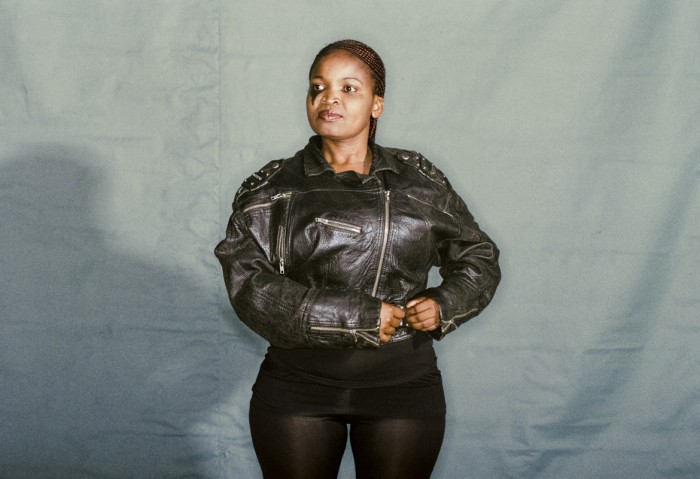 *All images curtesy of Paul Shiakallis.