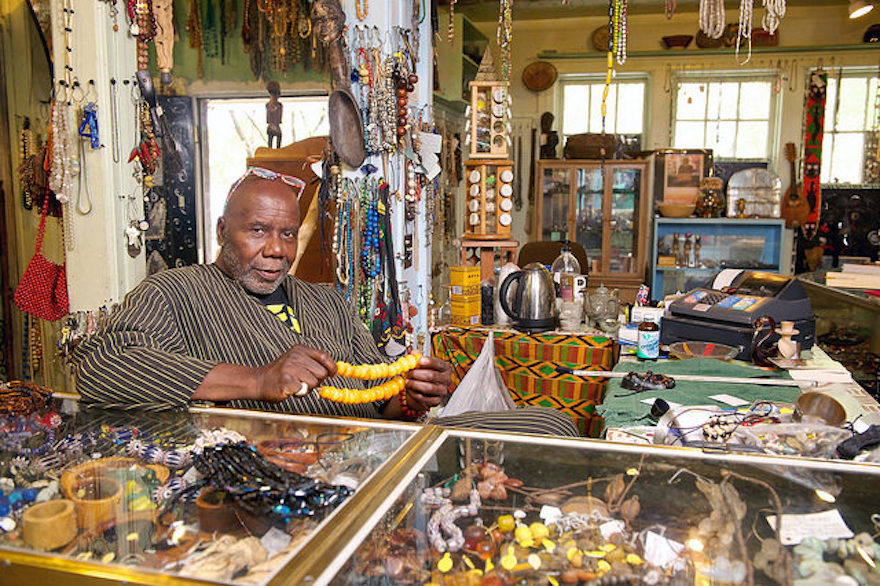 Having worked as a visual storyteller for over 45 years, Olayami Dabls has always been passionate about using his work to tell the stories of African people. The African-American artist and curator's MBAD African Bead Museum, which occupies nearly an entire city block, sees Dabls transform that passion into a tangible effort toward sparking vital conversation about the emotionally-charged topic of the African-American experience.
The first and only museum of its kind in the US, MBAD was established as a way for Dabls to enable residents to better understand the immense power of their African heritage. Located in Detroit, Michigan, a state facing unique challenges when compared to other parts of the United States (it claims the highest rate of concentrated poverty among the top 25 metro areas of the country) the museum's presence there represents a valuable contribution to the city's resilient art scene.
"Art has always been in the community long before it was put in museums," Dabls tells Vice. "So that's only a natural course of action to have the art available in the community, and the community to respond to it."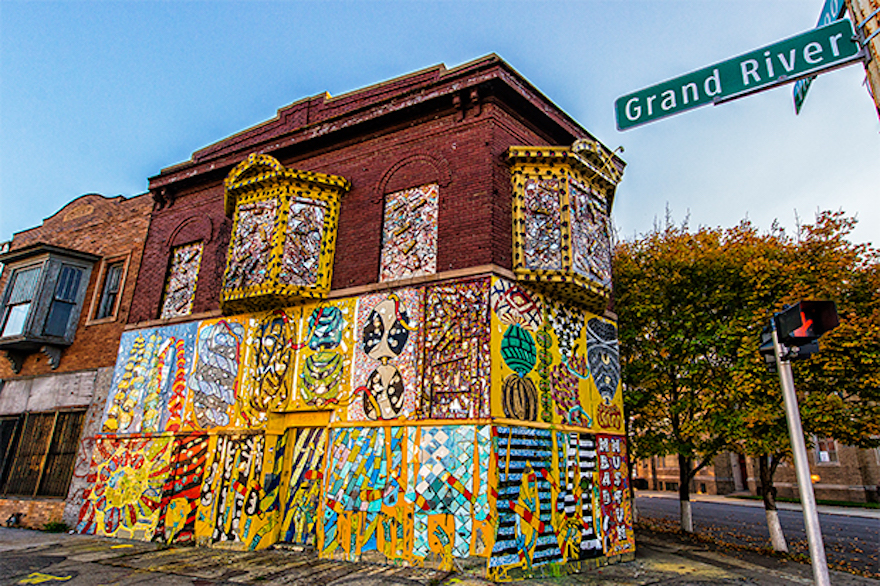 It was in 1985 that Dabls began collecting beads, mainly sourced from Mali. For Dabls, beads tell a story about black identity and history that connects communities across the world - like his in Detroit - to the African continent. Traditionally used to communicate specific information about a particular culture and its history, mark a rite of passage, or indicate the wearer's wealth, beads hold considerable weight amongst many African cultures.
Inside the museum, nearly every visible surface is strewn with beads in a dazzling variety of sizes, shapes, and colors. Some are catalogued within enormous glass jars, other hang in strands from strategically placed hooks. The unique, hand-crafted beads are also made available for purchase inside the gallery.
A former mechanical engineer, Dabls also trained as a painter at Wayne State University. He is responsible all of sculpture and artwork visible inside MBAD. His installations represent metaphors that deal with specific events that occurred between Africans and Europeans over the last 500 years. One of the major pieces on display is called Iron Teaching Rocks Table Manners.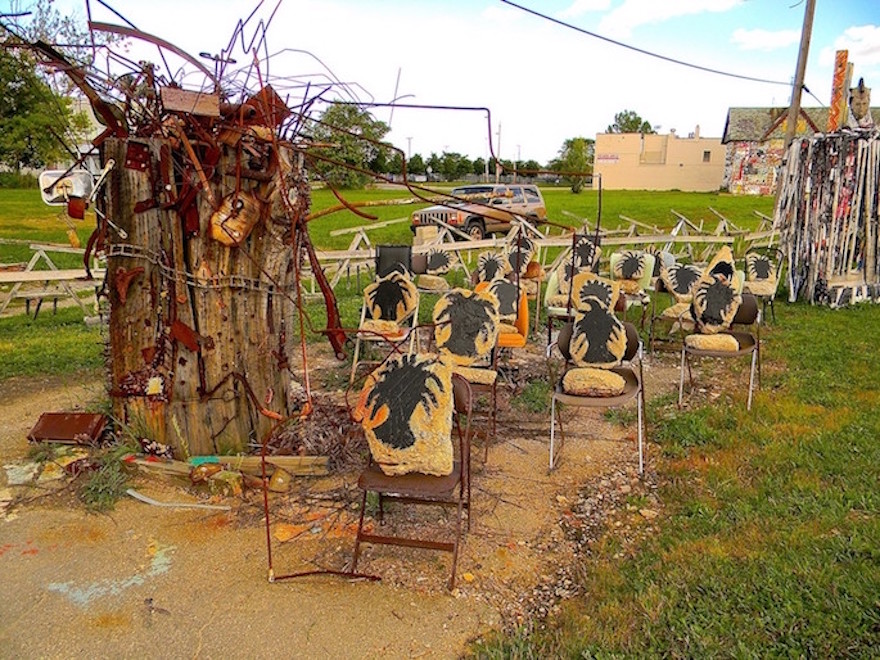 "I used Rocks and Iron as specific characters," Dabls explains. "Iron is teaching Rocks how to rust. Now, rust is a state of deterioration. So, if Iron is teaching Rock how to rust, what exactly is going on there? If you mimic or assimilate to someone else's culture, then your own culture deteriorates. And rust is a state of deterioration."
Featuring four rooms and many sprawling, outdoor installations, MBAD's facade is made up of eighteen elaborate mosaics and murals, creating a collage-like, mosaic appearance. Located inside a centuries-old row house that was donated to Dabls in 1998, the building has fallen into a state of relative disrepair over the years and its owner is working with architectural design firm Lorcan O'Herlihy Architects and Allied Media Projects on the renovation of the space.
Having already placed a new roof on the building and made repairs to structural damage incurred over the years, the museum is now looking to expand into a separate neighboring building thanks to a generous grant from the Knight Foundation. The expansion of the museum is set to provide an essential cultural anchor for Detroit and add to its ever growing art scene.