Habbi Habbi is a new start up company that wants to make learning new languages accessible to all children.
The company has their "magical Reading Wand" which holds a global library of bilingual books.
The languages vary from Spanish to English.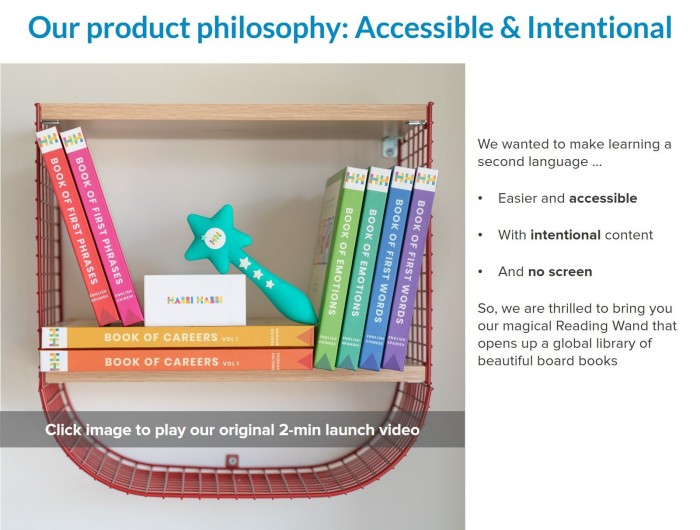 The books are tappable making every part of it explorative for the child. From tapping, to music elements and the opportunity to learn whole phrases or separate words.
Some themes in the books focus on diversity and inclusion, strong female leads and many more topics to do with real life issues.