You can literally reduce your carbon footprint when you step out in luxury fashion brand Louis Vuitton's limited-edition Charlie sneakers, which are made of a recyclable corn-based plastic. The high-end label is following in the footsteps of brands like Adidas, Nike and Puma, which have started making shoes out of eco-friendly materials like cork, rubber and eucalyptus.
With the footwear industry said to be responsible for 1.4% of global greenhouse gas emissions (the equivalent of 700 million metric tonnes of carbon emissions), something had to change. The rise of the vegan footwear industry is testament to the fact that consumers are willing to 'vote with their feet'. Around 62% of 'Zoomers' prefer to buy sustainable brands, according to Forbes's 2019 report 'The State of Consumer Spending: Gen Z Shoppers Demand Sustainable Retail'.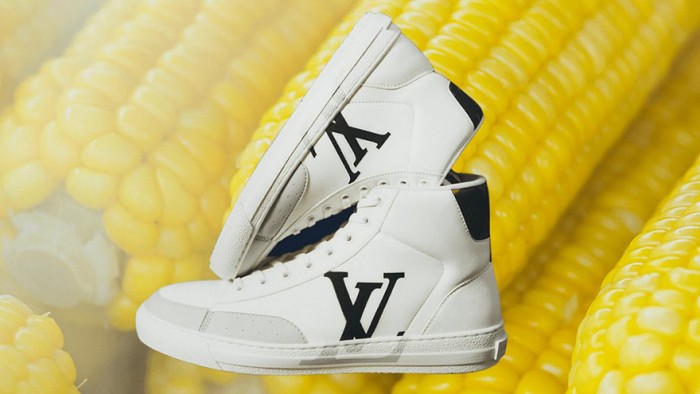 Consumers and activists encouraged Louis Vuitton to dip a toe into the vegan footwear industry, which was estimated to be worth around $25 billion at the end of 2020, according to a report by Future Market Insights. The industry is expected to grow by 7.2% between 2020 and 2030.
Louis Vuitton's trendy unisex sneakers have all the hallmarks of the brand's lovingly crafted footwear, but animal-friendly bio-based materials have taken the place of expensive leather. According to Louis Vuitton, the brand is increasingly demonstrating its commitment to circular creativity – a move that it articulates on its website:
"At every stage of the creative process, we analyse the environmental impact of our creations throughout their entire life cycle: we preserve biodiversity by using fewer raw resources, in particular recycled and biosourced materials, we contribute to the climate effort by consuming less energy in the production of our materials, and we integrate repairability from the first stages of the creation process."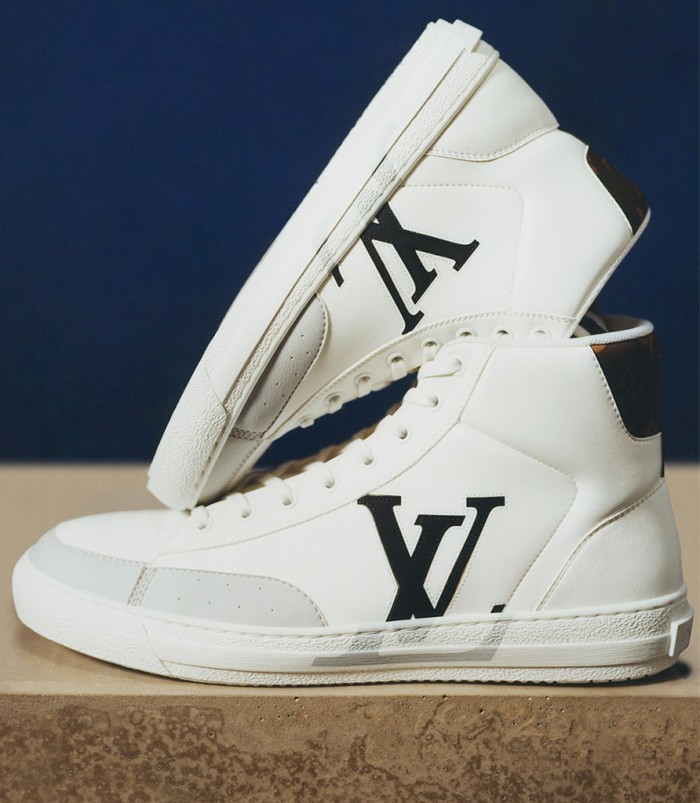 The corn-based plastic from which the Charlie sneakers are made is known as Biolpolioli. There are other bio-based features highlighted by Louis Vuitton. The tongue-patch of the sneaker is made of a recycled nylon fabric called ECONYL® and the designers have used 100% recycled fibre for the laces and 94% recycled rubber for the sole.
The sneakers, which are available in low-top and high-top styles, are packaged in recycled cardboard, ready for guilt-free consumption. The size run is US 3 to 13. Fresh from the Maison's shoe workshop in Fiesso d'Artico, Italy, Louis Vuitton's Charlie sneakers are aligned with eco-conscious fashion trends. They mark a refreshing departure for the world's most valuable luxury brand.
Credits: Totally Vegan Buzz, Vegconomist, Unsustainable Magazine
Read more:
How Re-roll Station is helping African fashion entrepreneurs launch their brands globally
No Waste Challenge winner, Clothing Loop swaps Fast Fashion for sustainability