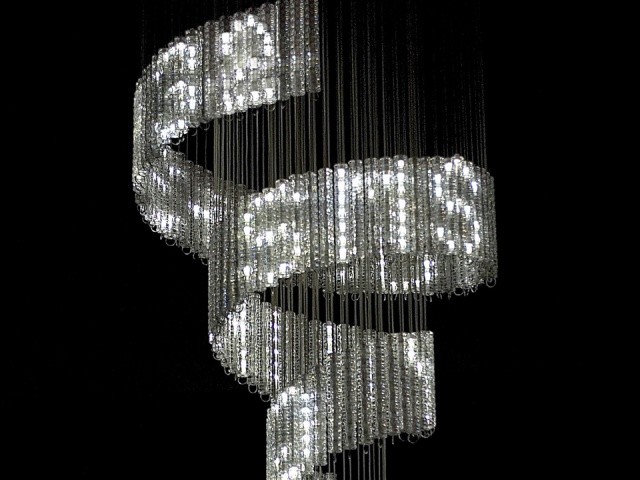 In the digital era it is often easy to take advantage of personal memory, as the cyber world records so much of what was once simply forgotten. As such, Ron Arad's "Lolita" installation explores the concept of digital memory sharing around the world.
Ron Arad's latest installation "Lolita" seeks to highlight how easy it has beome to share personal thoughts and memories, and similarly how easy it has become to simply delete it.
The project was commissioned by Swarovski for the Digital Crystal: Memory in the Digital Age exhibition running until 13 January 2013, at the Design Museum in London.
"Lolita" is effectively a giant pixel board with some 2 000 Swarovski crystals set with 1 050 LED lights. It exploits the traditional omni-directional spiral that resembles a highly sophisticated chandelier of a digital age. People around the world are encouraged to participate in the concept of recording a somewhat fleeting memory message by texting at "Lolita". She then displays the text messages in lights, which travel round and round her spiral until they reach the end.
"Lolita" was originally designed for Swarovski Crystal Palace in 2004. This year, Arad has redesigned his earlier experiment with digital technology to not only accept text messages, but tweets too.