Inspired by questions about natural architecture and whether buildings can be designed to grow, New Delhi-based designer and architect Manas Bhatia undertook a conceptual project imagining 'Symbiotic Architecture' – buildings that live and breathe as nature does. The result is a cluster of surreal apartment buildings embedded in giant redwoods, with apartments facing inward and outward, natural light flooding in, creating a bio-atrium.
For the 'Symbiotic Architecture' concept, Bhatia was visually inspired by Hyperion, the 380-foot-tall redwood in California considered to be the world's tallest living tree, and its dwelling potential. The architect and designer, who works day-to-day at Indian architecture firm Ant Studio, was also inspired by the work of the firm to retrofit buildings with new facades to encourage natural ventilation and reduce energy consumption.
To aid his concept, Bhatia employed an artificial intelligence (AI) tool called Midjourney to generate images which he then developed into architectural renderings. In order to generate the images, Bhatia used a variety of words and phrases, like 'giant', 'hollowed', 'tree', 'stairs', 'facade' and 'plants', as prompts for the AI tool. Each iteration was then altered with different prompts to achieve Bhatia's desired results, which he then used to create the final renders.
"The project began as an AI-based investigation into the interactions we have all had with nature, such as appreciating a tree's shade on a hot day, reading a newspaper in a courtyard under a tree, or simply hanging out in a park to take in the changing hues of the leaves," says Bhatia about the initial inspiration behind the project. "I have always been fascinated by how small insects and creatures create their dwellings in nature. Ants for example create their dwellings with intricate networks in the soil. If humans could create buildings that grow and breathe like plants do, what an amazing world would that be to live in!"
The 'Symbiotic Architecture' project is part of Bhatia's "utopian future" in which buildings are not machines made of steel or concrete. Instead, structures are alive and have the ability to grow and breathe – creating a network of living spaces that exist in symbiosis with nature. Bhatia believes that with access to growing technological advances and artificial intelligence, architects can create more biologically integrated designs that use knowledge of natural systems.
Find out more about the 'Symbiotic Architecture' project and Manas Bhatia's other projects on his Instagram page: @manasbhatiadesign.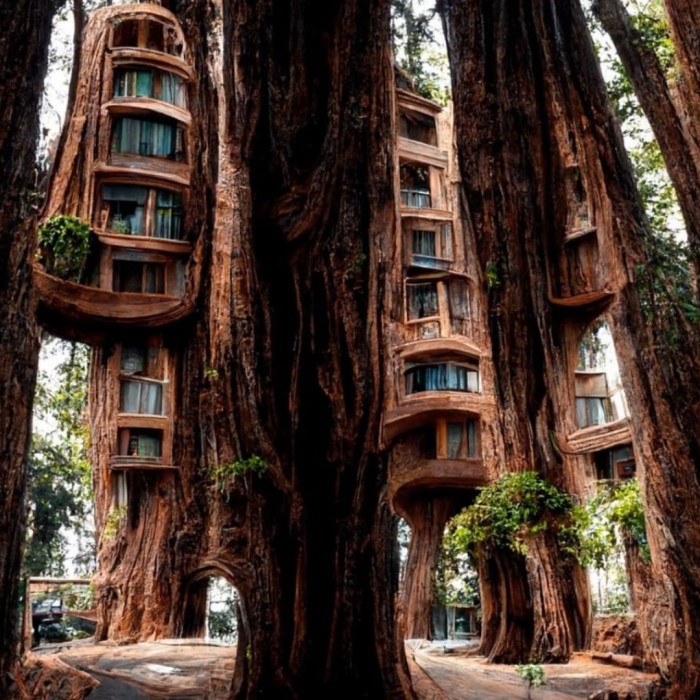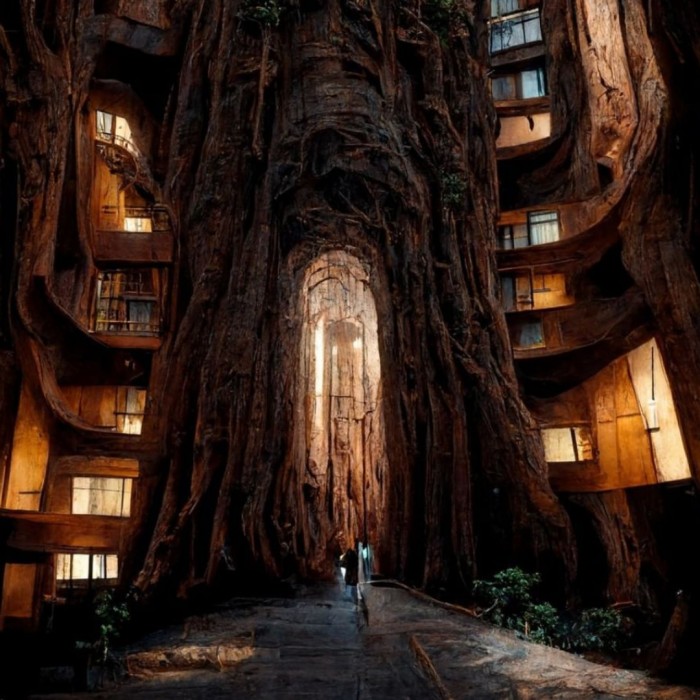 Read more:
Credits: Manas Bhatia