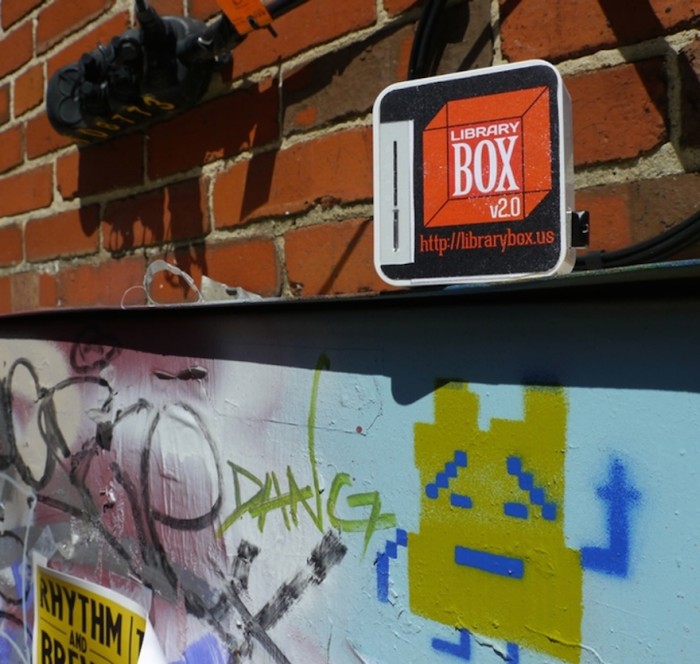 LibraryBox is an open source, file sharing device.
The internet has made open source technology possible. This global sharing of information has led to advancements of existing tech and the birth of solutions to complex problems. But in developing countries where internet access is intermittent or non-existent, makers and innovators are not given the opportunity to take advantage of this bank of information. To address this problem, tech consultant Jason Griffey created LibraryBox, an anonymous file server based on cheap hardware that runs on little power and serves files to any wifi-enabled device with a browser.
While traditional internet access is not always available in developing regions, a vast number of people in these areas have access to a smartphone or other smart devices with WiFi capability. LibraryBox acts as a WiFi hub and creates a network for anyone with a smart device to connect to, making it east to share information. The device is small, portable, and is able to run on solar power, USB or a bicycle battery.
Griffey created the device to function much like a public library, making encyclopaedias, classroom material and research papers available to those with a connection. The owner on the LibraryBox loads the media they want to share using a flash drive. Everyone on the network is then able to see and download the files. The owner still maintains control over the media hosted, however, the LibraryBox can also host a chat portal for everyone connected.
Following a successful Kickstarter campaign last year, the device is available for purchase but the hardware module and the software are both open source – allowing anybody, anywhere to build a box with clear instructions.