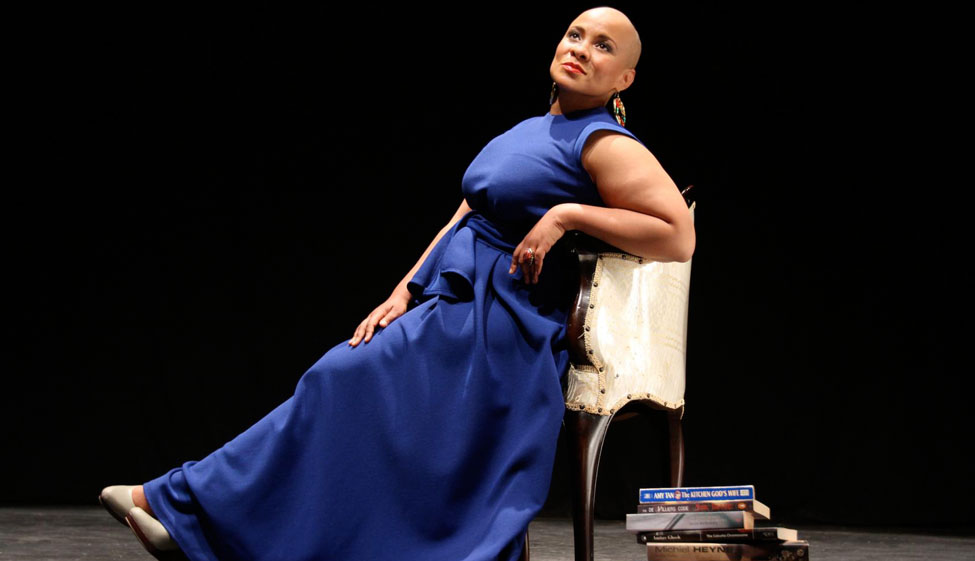 One of our star speakers for 2018, multi-talented performer Lebo Mashile brought her infectious personality and sharp creative insight to the Design Indaba stage for the first time. In addition to her hotly anticipated slot at conference where she spoke about her background and recited a few poems for the audience, she also premiered an extract from a theatrical piece that explores the life of one of the most famous and controversial figures to ever emerge from South Africa.
Developed specifically for Design Indaba by Mashile and vocalist, Anne Masina, the piece explores the life of a woman whose painful yet fascinating story has become ingrained within Mashile's consciousness: Saartjie Baartman.
Famous for being exhibited as a freak on the circuits of Europe two hundred years ago, Baartman's body became a reference point for satirists, political cartoonists, fashion designers, and the medical fraternity. Despite the harrowing circumstances she was forced to endure, within these confines, she exercised autonomy and made profound choices over her life.
Directed by Pamela Nomvete (who joined the performers on stage for a Q&A following the performance) and featuring musical direction by Nhlanhla Mahlangu, Mashile's piece - titled Saartjie vs Venus - boldly interrogates aspects of black feminine identity.
First conceived of by Mashile and Masina at the collaborative space spearheaded by acclaimed South African artist William Kentridge, The Centre for the Less Good Idea, it explored issues of body image, representation, performance, agency and autonomy using theatre, spoken word and music.
Watch the Talk with Lebo Mashile
Talks
• Duration: 00:28:41
•
9 May 18