Nigerian architect Tosin Oshinowo, who heads up the collaborative practice cmDesign Atelier, recently completed a striking, minimalist beach pavilion in the island of Ilashe, Lagos – a remote destination on a peninsula accessible only by boat. An easy day trip from Lagos, Ilashe is generally visited by wealthy city dwellers who want to get away from it all but still enjoy comfort and sophistication – and the Coral Pavilion offers just that.
Oshinowo's dream-like structure employs clean, elegant lines that do not detract from the dramatic views of the crystalline pool and the Atlantic Ocean. Designed for a private client, the Coral Pavilion's subtle hues are easy on the eye – the floating coral-pink pool deck contrasts with the golden-yellow beach sand, and the olive-green accents in the furniture pick up the shades of surrounding palm trees. Cooled by a constant breeze, the pavilion's tasteful living room is also an open space that invites the elements in.
Oshinowo, who graduated from Kingston College London and received a master's degree in urban design from Bartlett School of Architecture, University College London, is a proudly Lagos-based architect who has spoken of her love for private beaches like Ilashe and Ikaare, where one can have "a get out of Lagos experience without getting out of Lagos". Her aesthetic can best be described in terms of Afro-minimalism – she prioritises poise and sustainability, which are hallmarks of the Coral Pavilion. But the award-winning architect, who was recently appointed to curate the second edition of the Sharjah Architecture Triennial, also designs vibrant, luxurious furniture, which brings another side of her to the fore.
In 2017, she started Ilé Ilà, a lifestyle furniture line designed and handmade in Lagos, which celebrates her native Yoruba culture (Ilé Ilà means 'House of Lines' in Yoruba). Oshinowo's statement chairs combine modern minimalism and Yoruba tradition – their frames are made from Nigerian teak wood and they are upholstered in two styles of the indigenous Yoruba textile Asò-oké, which is hand-loomed in Nigeria.
The popular reading armchair collection was influenced by the Victorian armchair but features flamboyant fabric and down-wrapped cushions. The line chair collection draws on post-war modern design and is made from local treated teak and mahogany woods, with cushion fabrics made from locally sourced Asò-oké and Adiré cottons. Ilé Ilà also sells bespoke tables and cushions.
Oshinowo's unique aesthetic has not gone unnoticed – 'Architectural Digest' recently named her one of the seven Lagos-based talents leading the charge in new-wave design, and Netflix's documentary 'Made by Design' features some of her best-known beach home properties.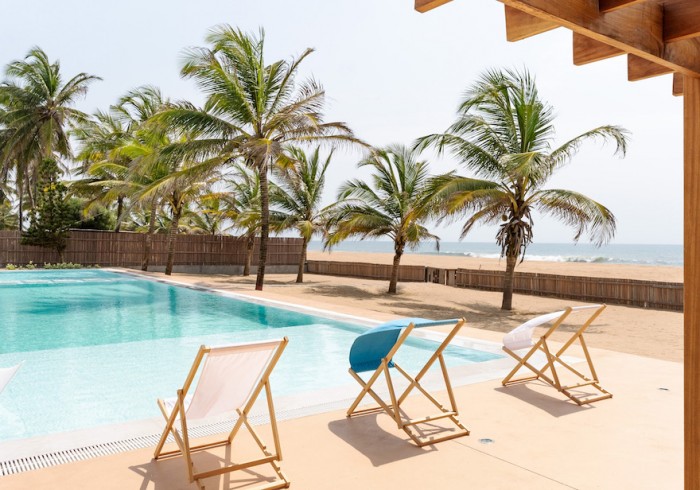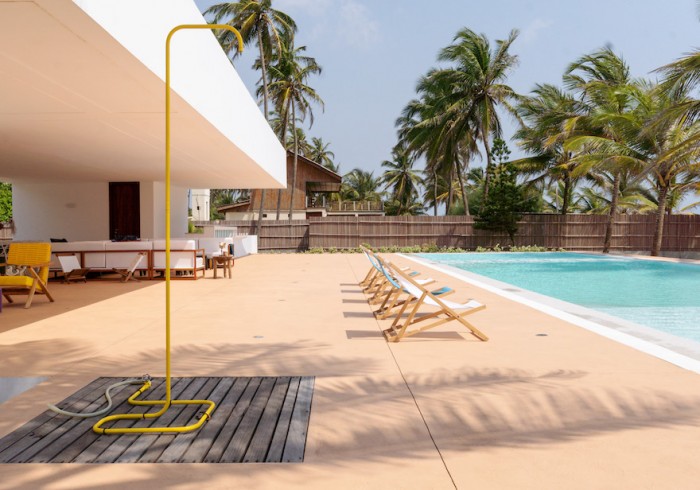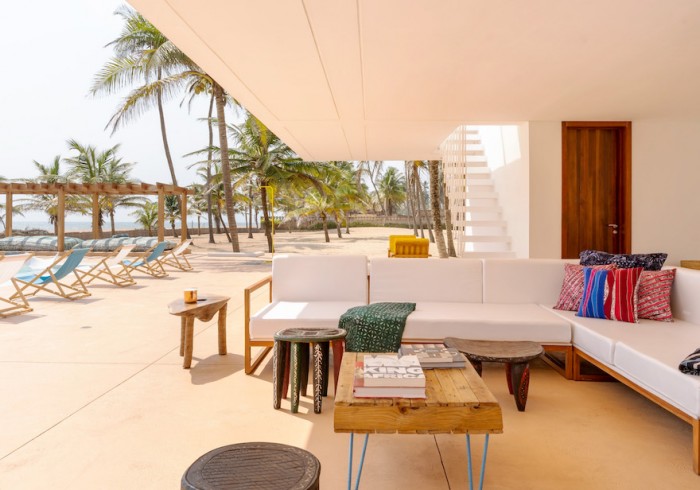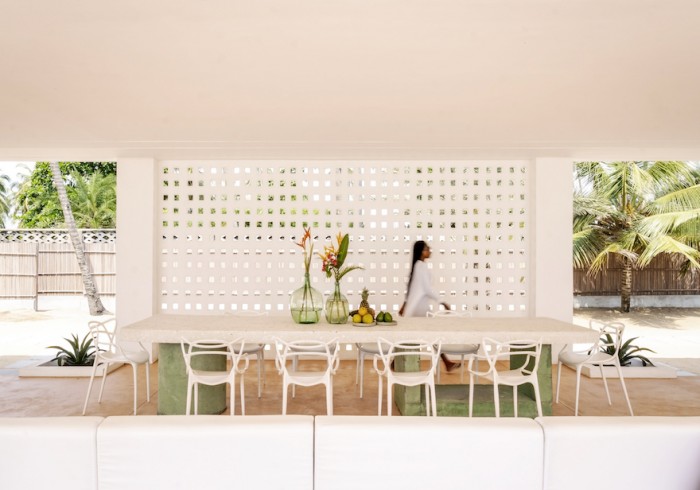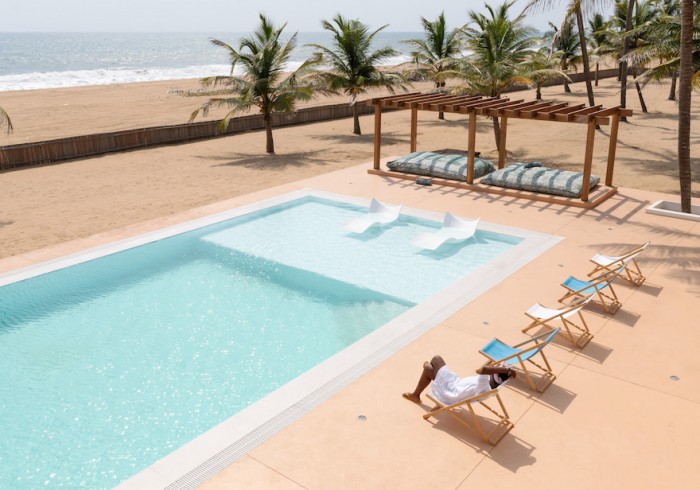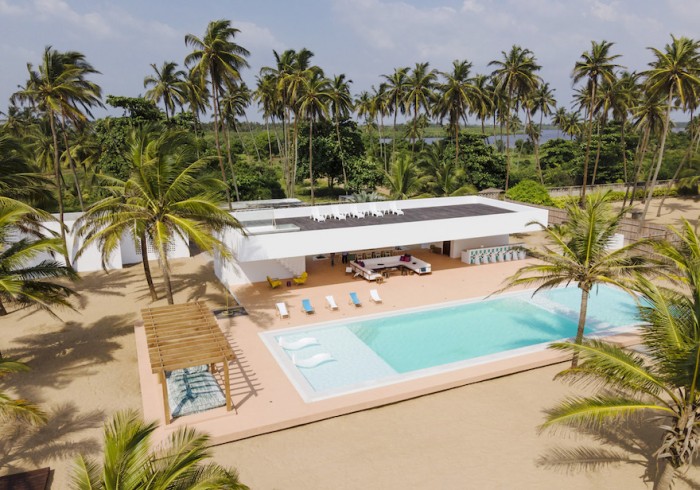 Read more:
Credits: Tolu Sanusi.