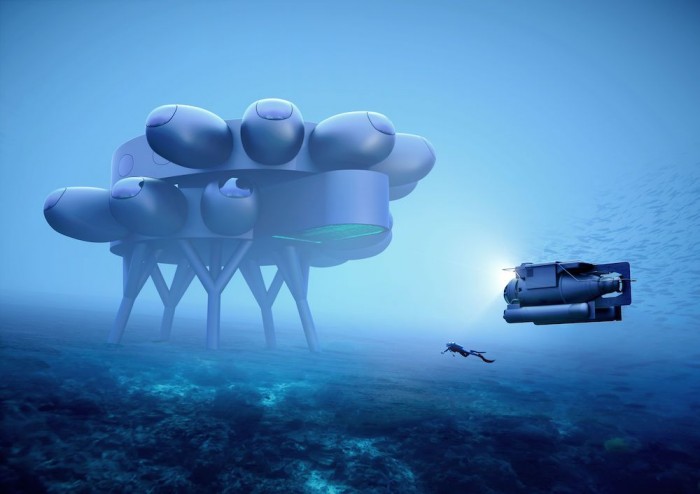 A pressurized underwater equivalent of the ISS with greenhouse features has been unveiled by Design Indaba alumnus Yves Behar.
The futuristic research hub, dubbed Proteus, was commissioned by ocean conservationist Fabien Cousteau (yes, the grandson of famed aquatic adventurer Jacques-Yves Cousteau) for the Fabien Cousteau Ocean Learning Center.
"The research station will enable the discovery of new species of marine life, create a better understanding of how climate change affects the ocean, and allow for the testing of advanced technologies for green power, aquaculture, and robotic exploration," explained Behar in an interview with Dezeen.