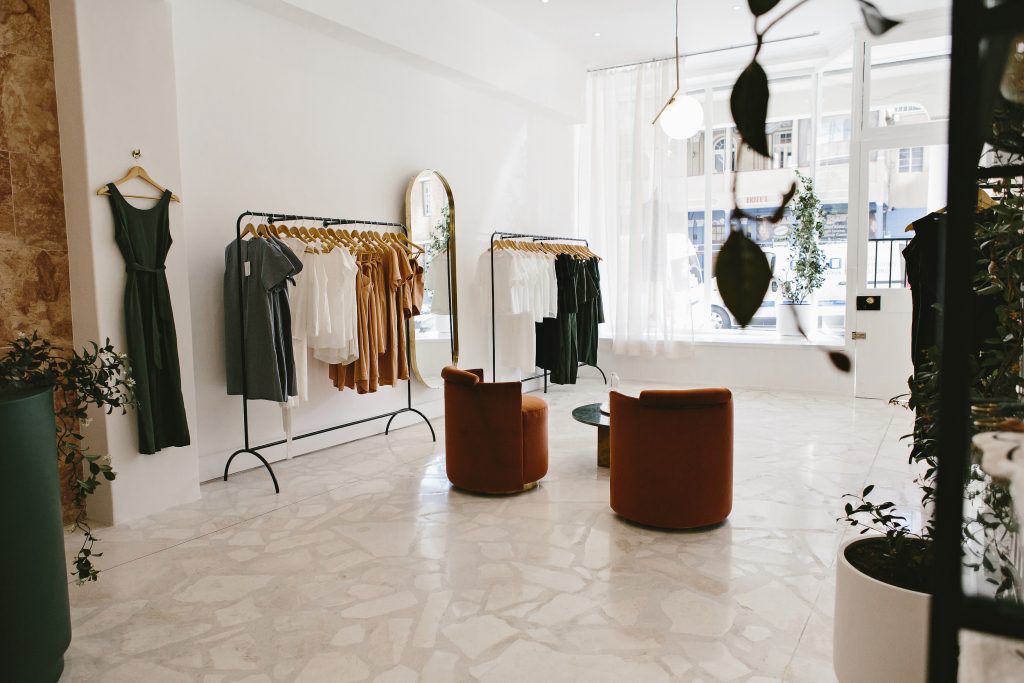 South African designer Margot Molyneux's eponymous brand is an exercise in minimalism. Producing women's clothing collections since 2009, she's developed a loyal customer base who fervently consume her decidedly feminine, yet easy to wear pieces. With a good few years of carting her goods to and from markets around Cape Town under her belt, she finally opened her first boutique at the end of 2016, just before celebrating the brand's sixth birthday.
"Sometimes you need to pull your focus away from certain things in order to focus on others," Molyneux reasoned when I caught up with her at her stand-alone store in Cape Town's Roeland street. It's an approach that worked. Featuring clean, recycled marble floors and a wall of Iranian-sourced pink travertine, the space is a reflection of the brand's aesthetic. Brass accents abound, while plenty of natural light streams in through the store-front's large windows, effectively illuminating the minimal-chic garments arranged according to colour along delicate black clothing rails.
"I've always wanted to have a stand alone space," says Molyneux. "Clothes can get kind of caught up when they're on rails and in other spaces and perhaps they don't end up reflected quite the way you want them to be."
Featuring rich colours and clean, simple lines, Molyneux's latest collection fits comfortably inside the art-deco inspired space. Called Mara, it was named for the Moroccan city of Marrakech, and includes elements directly inspired by the city's famed, fluid architecture. But the talented designer has a vision for the store that goes beyond simply being a place to house her wares.
Since opening, the Roeland Street space has hosted a series of workshops that Molyneux calls the "Study Sessions". The first was an overwhelmingly popular pattern-making course (Molyneux says she receives messages requesting a spot on the waiting list to this day); the second, a gin-tasting course with artisanal distillery Hope on Hopkins. "The idea with the store that I really want to encourage is that it becomes a space that can be used for multiple purposes," she explains. "I want it to feel like it can move and morph into different things; I don't want this setup to feel like it's the way it always has to be."
"We'd like it to be a rotation of all different kinds of people from within the community, sharing their skills and discovering what they can teach each other."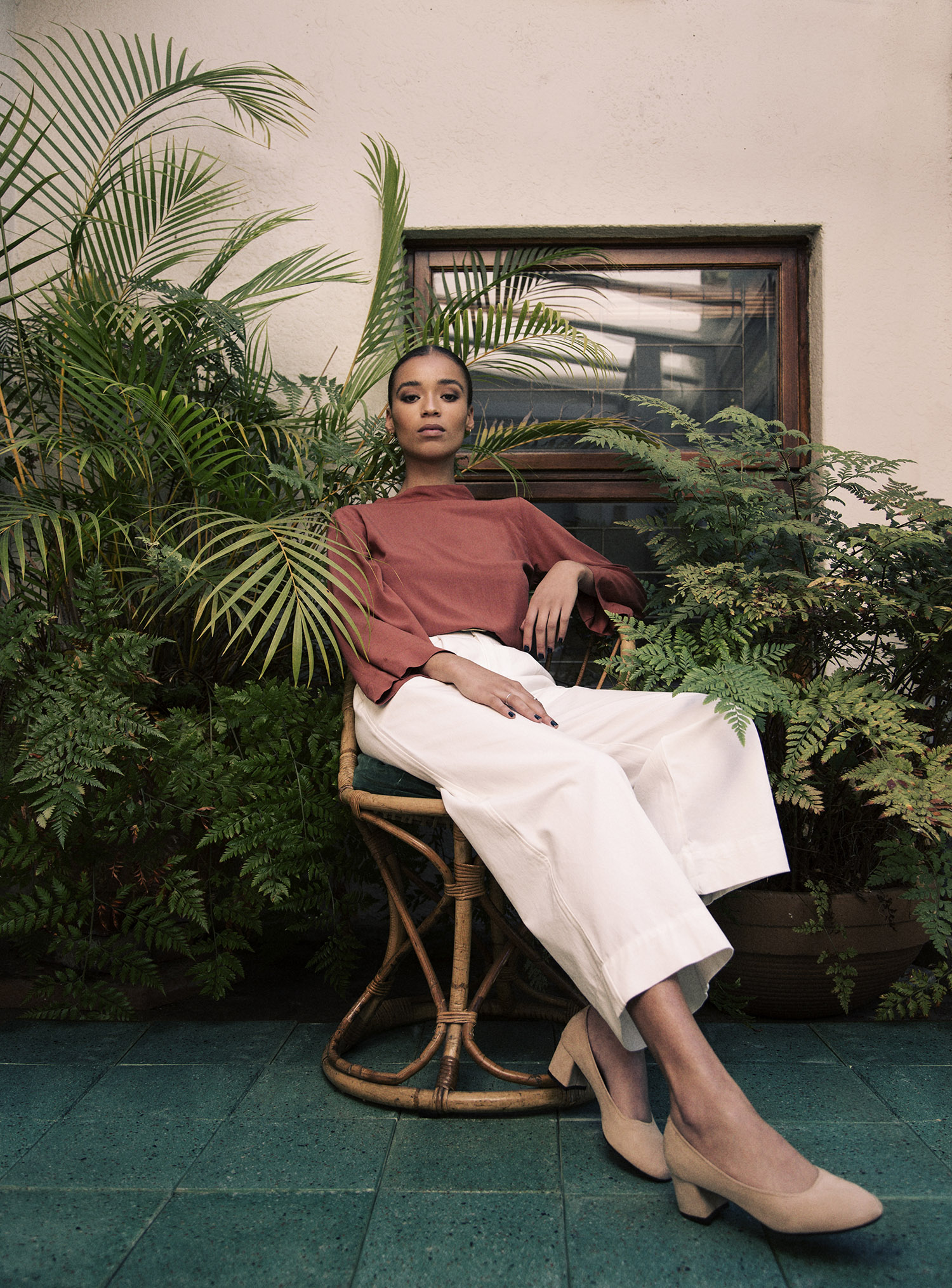 This sense of community has long been important to Molyneux who in 2013, began producing and donating warm fleece ponchos to some of the city's homeless. While it began as way for her to keep the seamstresses who worked for her employed throughout the year, it evolved into an ongoing non-profit venture called The Poncho Project. She hopes to continue this project after the teething phase of opening her new store subsides.
With a recent foray into knitwear and future plans for a homeware collaboration alongside jewellery designer Gisèle Human (whose WAIF collection is stocked in her store), Margot Molyneux seems all set to evolve into the strong, consistent lifestyle brand it aspires to be. Until then, Molyneux is content with what her little space brings to what's being called the "Roeland Street Revival".
"I love Cape Town," she says earnestly, "and I love that we can now add something little to the city. There's a really nice little community here and it's exciting to be part of another part of town that's not yet established as 'cool'. Hopefully we can be here for long time and become a staple that people can really rely on."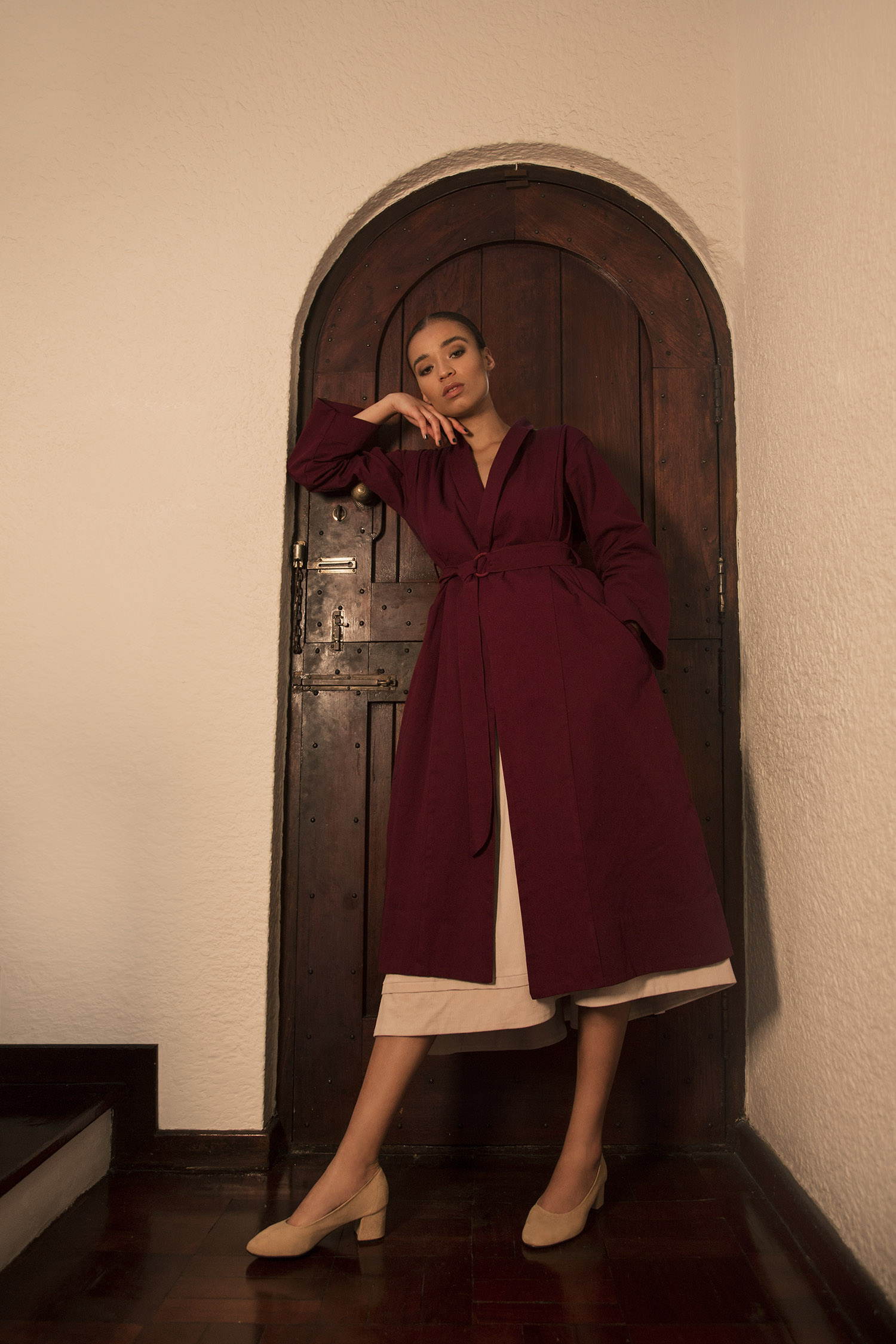 Visit the Margot Molyneux website to see the full Mara Collection look book.