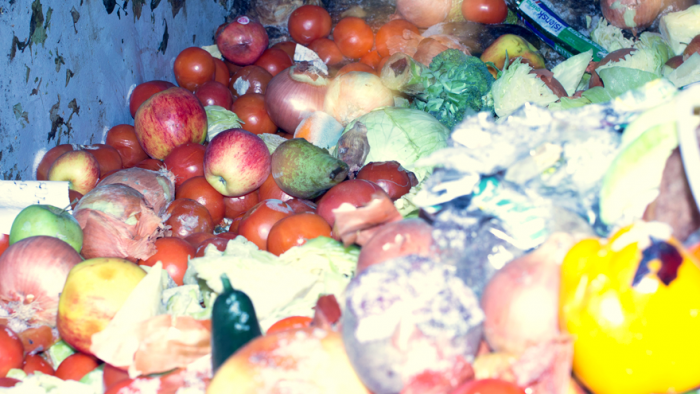 It's no secret that food waste is a huge problem, especially in the major cities of the world. While some people struggle due to dire shortage or malnutrition, others throw out day-old bread to make room for the freshly baked batch the following morning.
In the abundance of food production generally, some 40 per cent of it will end up in the garbage. Icelandic designer Björn Steinar Blumenstein wants to start a widespread conversation about this imbalance, having recently exhibited his Catch of the Day project at the Iceland Design Festival.
This project is a continuation of his work examining food waste. He previously collaborated with Johanna Seelemann on Cargo, a project that they presented at the inagural #Antenna2017, a collaboration between Design Indaba and Dutch Design Week.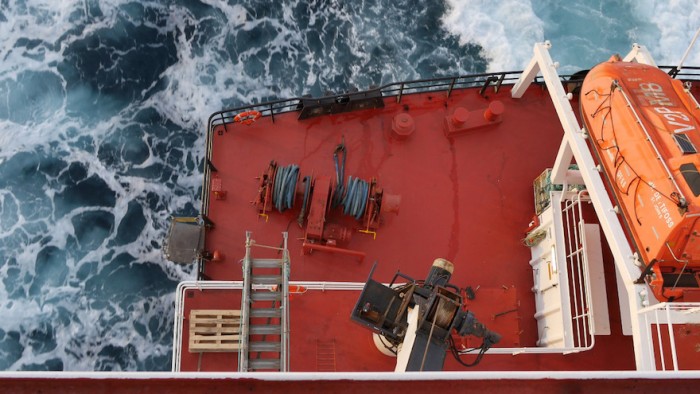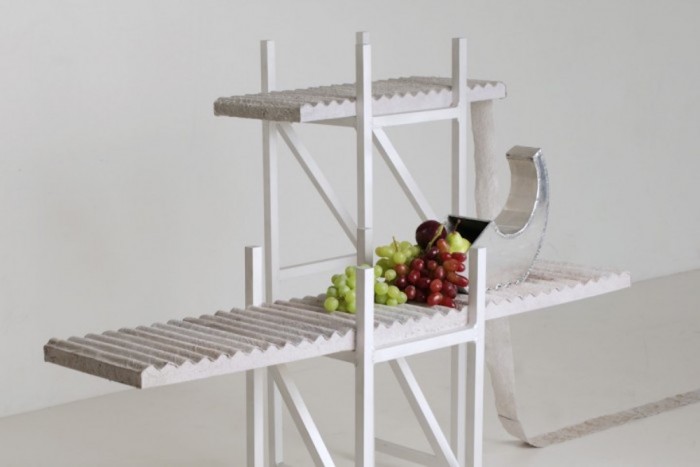 Catch of the Day is Steinar's attempt to find alternative uses for the food that would normally end up in the trash can right after it reaches the expiry date. It involves the process of fermentation and distillation of leftover fruits and vegetables, nullifying the "best before" date to infinity. In doing so, he demonstrates a simple way to create value (a batch of pristine vodka) from waste which is both environmentally and economically beneficial.
"Catch of the Day is the start of a solution-oriented dialogue about food waste. It's bad for the environment and a waste of our resources, and still, we throw away 40% of all the food we produce – that's a ridiculous amount of perfectly fine food," says Steinar. "I want to see the action required to fix that problem. This project serves as a meeting point for people that agree and are willing to take action."
The project started as an offshoot of Steinar's hobby to dumpster dive, which he's been doing for a number of years. Unafraid to get his hands dirty and fascinated by the quality of things people often throw away without a second thought, the designer set about researching how to give a second life to the fruits and vegetables that are laid to waste in dumpsters around the globe. As food supply and demand fluctuate endlessly, Steinar would return with a bounty of different kinds of discarded produce after each dumpster dive, hence Catch of the Day.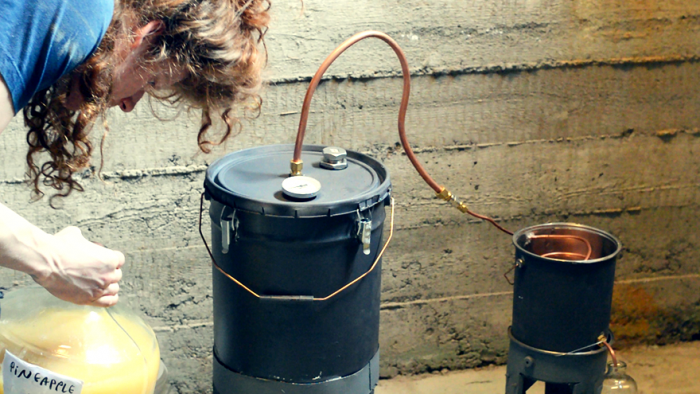 "I became fed up with seeing perfectly fine things in the trash and started wondering what I could do with this material. I found out that anything with over 20% alcohol doesn't require a "best before" date. That struck me as a way to give food materials an endless storage time by virtue of never going bad, so that's why I started producing vodka from the discarded fruits."
Steinar designed a rudimentary distilling machine, which was on display at Iceland Design Festival. According to him, it's no use being a designer who identifies problems in theory without providing a real solution that can exact change.
"I shared the distilling machine open-source on my website so more people could join the fight and help preserve valuable resources. Every time someone downloads the machine and reaches out, I get reassured that change is around the corner."
Catch of the Day takes direct action against serious problem using fermentation methods that have been around for centuries. Barring a surplus of homemade vodka all around the world, this design creates profit where there was none before. As Steinar points out, anything containing sugar can be transformed into alcohol – Catch of the Day, therefore, offers a simple production method to transform waste into a valuable product. It offers individual consumers a way to protest the current food wastage situation on their own.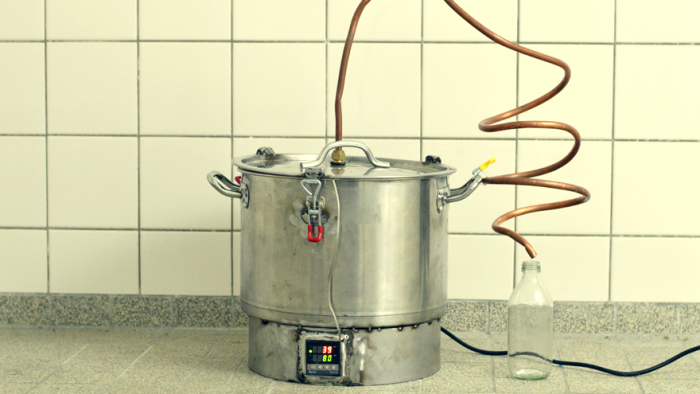 The process Steinar followed to create delicious alcohol from food waste is a simple one. To start, the slightly worn fruit needs to be cleaned and juiced before yeast is added to ferment the juice. After a waiting period of 2-5 days, the yeast will have transformed the sugar content of the juice into murky alcohol. After fermentation is complete, the juice is transferred to a distilling machine and the concoction raised to 80 degrees. At that point, pure alcohol flows out which is then diluted into drink-ready 40% alcohol.
"Vodka from food waste is quite an intriguing thing, and people are always surprised that it tastes good," explains Steinar. "But food waste is one of the problems that society is screaming for solutions to, and therefore reception is mostly positive, even though parts of it are not quite legal in Iceland."
Now that the initial design has proven to be successful, Steinar aims to connect the dots on a grand scale between food importers and local distilleries around the world, so that Catch of the Day can have an effect on an industry-level.
"The next chapter is to continue work in my local context to prove that it can work in a global one. I have connected a local distillery with a local food importer to prove that Catch of the Day can work on a commercial scale since this has to be a collaboration in order to bring around real change."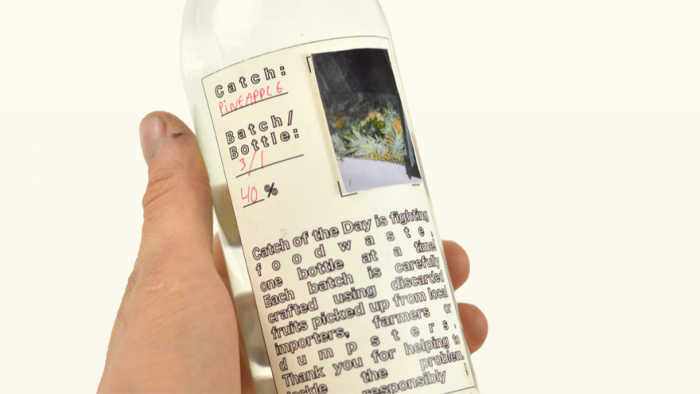 More designers who are turning waste into useful products:
How discarded bananas led these two designers into looking at consumerism
On the future of food, fashion and eating our environmental problems away
Food designer Chloé Rutzerveld turns waste into healthy treats