Billie van Katwijk, our Antenna super-sub, probably had the most difficult job of all our speakers. The Design Indaba and Dutch Design Foundation team needed 20 speakers for the inaugural Antenna conference.
But as anyone who has had to organise an event can tell you: emergencies come up, the world changes (look at Brexit for example) and people who are committed to a project suddenly cannot make it anymore.
This is why Billie, like the other Antenna designers, found herself doing weeks and weeks of preparation with us in case one of the participants could not make it.
So although she never got to participate on the night, the Design Academy Eindhoven conceptual design graduate got to have the full Antenna experience.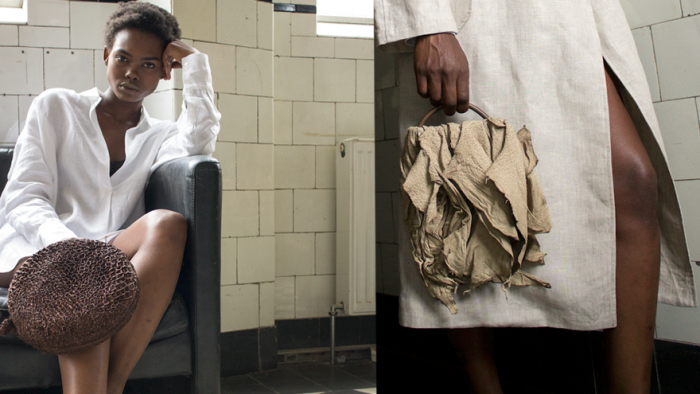 Her project was fascinating to me personally because tripe is considered to be a delicacy in South Africa. Yet with the Ventri project, Billie had managed to turn the insides of animals into beautiful unique bags and accessories.
She says that she has always had a fascination with animals and their skins and she wanted to find an unconventional way to make beautiful objects. The inerds of animals are considered to be a waste product, in her country, and she wanted to find a way to give them new life.
But it was not just Billie who dealt with the reimagining of our food or what we consider to be waste. Fernando Laposse made use of the husks of mealies to create a veneer that can be used in architecture and design with his project Totomoxtle.
For Bjorn Steinar and Johanna Sleeman, finding a bunch of bananas in the dustbin in their home country of Iceland (which does not produce any bananas) let them to exploring how far food travels. This led to their project Cargo, and a presentation of the Antenna stage, that looked to engage with the shipping trade based on aluminium and fish production in Iceland.
While Alexandra Fruhstorfer used her experience as a product designer to create a range of cutlery and cookery that took you on a journey and told you more about the food you are eating. For Alexandra, Menu From The New Wild is a way for people to contribute directly to clearing our water resources of alien vegetation as well as plants.
So instead of worrying about alien fish or racoons in the water, she simply suggests: eat them. But the cookery actually gives you the story explaining, in graphics on the plates, that by taking certain species out of the environment, you help to bring back another native specie.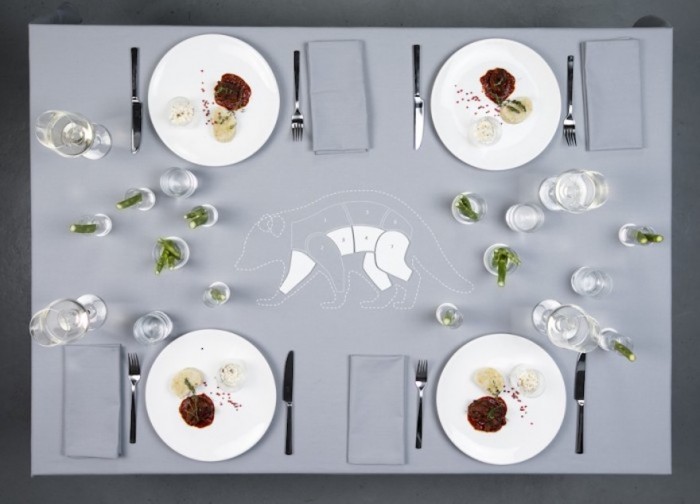 In her talk, she helped to demonstrate that something as simple as eating could become a form of environmental activism, in the right designer's hands. While on the other end of the spectrum, Marie Caye presented her project called SAM (Symbiotic Autonomous Machine).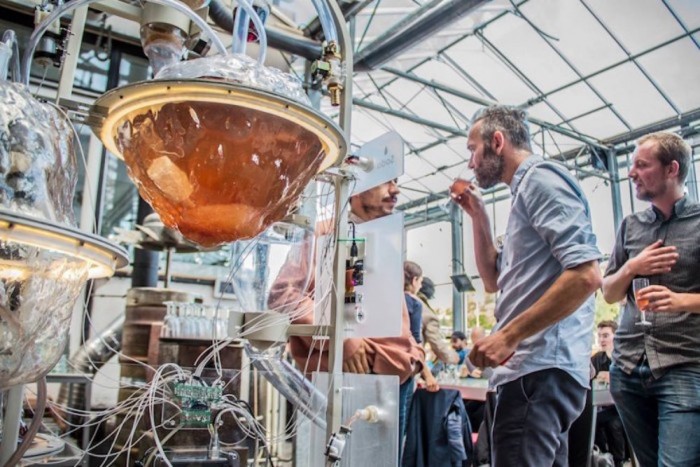 Through SAM, she explored post-human theories focusing on design for the non-human. SAM is a machine that makes its own money through selling kombucha with little human interference. SAM also runs its own Twitter account and has a bank account. The project was one of the winners in the Future Food Design Award at Dutch Design Week.