Within the next five years, everyday objects and devices will be embedded with the world's smallest computer, says IBM's head of research Arvind Krishna. The announcement was made at the tech giant's flagship conference, IBM Think 2018.
Smaller than a grain of salt, the tiny computer is part of a family of cryptographic anchors which includes edible ink dots and mobile sensors.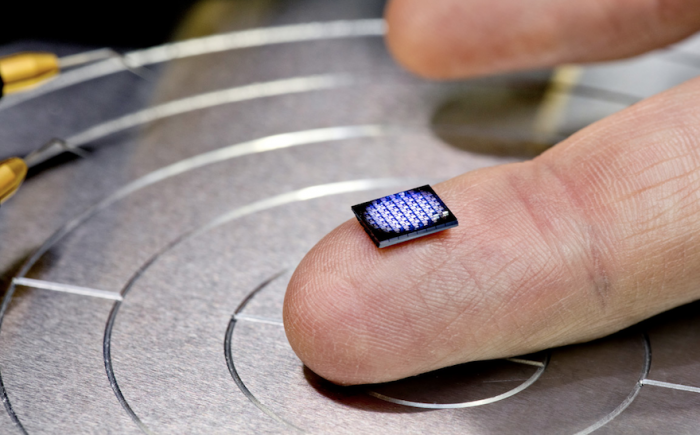 The crypto-anchors will act as a digital fingerprint, identifying the product, device or even food and drink in a blockchain ledger.
Blockchain is the distributed ledger technology that manages digital assets like Bitcoin. But it's ledger, or decentralised tracking abilities, is what IBM is most interested in.
Globally, fraud costs the economy more than $600 billion a year and counterfeit medication is rampant in nearly 70 per cent of life-saving drugs. IBM says crypto-anchors will half these losses.
From edible ink on a Malaria pill to identify counterfeit medication, to mobile sensors that will allow consumers to check whether a device has authentic parts, IBM hopes crypto-anchors will help distributors track goods and identify counterfeiters.
It's tiny computer, which it says will take about 10 cents to manufacture, comes with several hundred thousand transistors that will help it monitor, analyse, communicate, and even act on data, the company says.
"These technologies pave the way for new solutions that tackle food safety, authenticity of manufactured components, genetically modified products, identification of counterfeit objects and provenance of luxury goods," adds Krishna.
According to Mashable, IBM researchers are testing the first prototype. As a data source for blockchain applications, the tiny computer will track goods as they're shipped as well as detect theft and non-compliance.
Watch IBM researcher Andres Kind explain the technology: