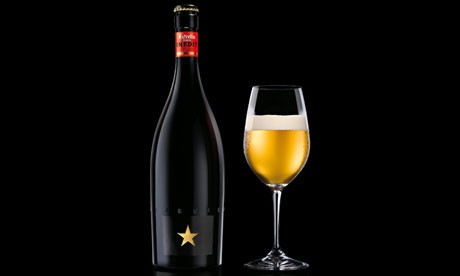 Inedit beer.
It's always good to expand one's creative repertoire and that's exactly what the molecular gastronomy master, Ferran Adrià, has done.
The famous El Bulli chef recently launched the Inedit beer. Brewed for the 100 year-old brewery Estrella Damm in Barcelona, Adrià  spent two years perfecting the recipe that evolved over some 400 versions.
"The idea was to make a beer to drink with food, from a wineglass," Adrià told the New York Times. Inedit is the combination of a lager and a German-style weissbier, with hints of coriander, liquorice and orange peel.
Watch the Talk with Ferran Adrià