The closing of a space in Peckham, South London that Hannah Barry and her collaborators had been using to host exhibitions for nearly a year prompted her to open her own art gallery.
The Hannah Barry Gallery was started in 2008 just a few months before the global economic crash.
When asked by Dazed whether the recession had helped or hindered her creativity at the time, she said: "Our world is cyclical and we must learn through times of plenty and times of frugality. I think it is important to experience these things, to enter them, and in time to leave them behind and begin a new period."
Through her gallery and the non-profit, Bold Tendencies Community Interest Company, Barry, a Cambridge art history graduate, has helped to put Peckham on the global map when it comes to art.
In 2013, the gallery was invited to the Venice Biennale where she presented Palazzo Peckham. It was a live space that welcomed the audience as guests and participants. In this part of South London, the Hannah Barry Gallery remains a space to discover talented emerging artists who are given exposure both in the UK and internationally.
Through Bold Tendencies, Barry hosts a summer art programme on the roof of a ten storey parking lot. The event has spearheaded the transformation of Peckham.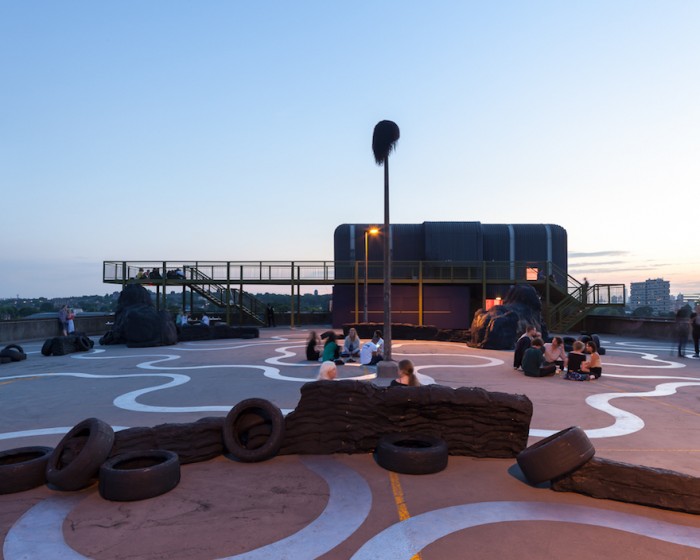 The parking is transformed through commissioned site-specific artwork, into a space where the public can come and enjoy art. Bold Tendencies, which takes place between May and September, also features a rooftop cafe and music from the Multi-Story Orchestra.
This year's art was commissioned under the theme of Ecology and featured the work of artists including Sian Lyn Hutchings, Irina Kirchuk, Arjuna Neuman, João Vasco Paiva, Sterling Ruby, Emilija Škarnulytė, among others.
The event has been hosted in the space since 2007 and it was only last year when the Southwark Council ended years of uncertainty by offering Bold Tendencies a long-term lease of the space.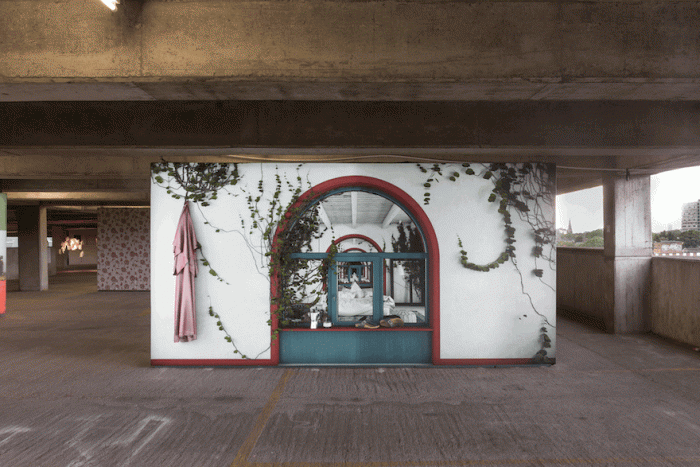 Barry is on the board of Artangel and is also part of the Serpentine Future Contemporaries Committee as well as a member of the Mayor of London's Night Time Commission.
Barry joins design heavyweights like David Droga and Annabelle Selldorf on the speaker roster for Design Indaba Conference 2019.
The Conference, our annual flagship project, brings creatives from all over the globe to share ideas, usher in new fields of innovation and make their dream projects a reality – all under the banner A Better World Through Creativity.
More from Design Indaba Conference 2019 speakers:
Filmmaker Wanuri Kahiu on her latest film Rafiki and being a reluctant activist
David Droga on why the changing advertising landscape has not scared him
Watch the Talk with Hannah Barry