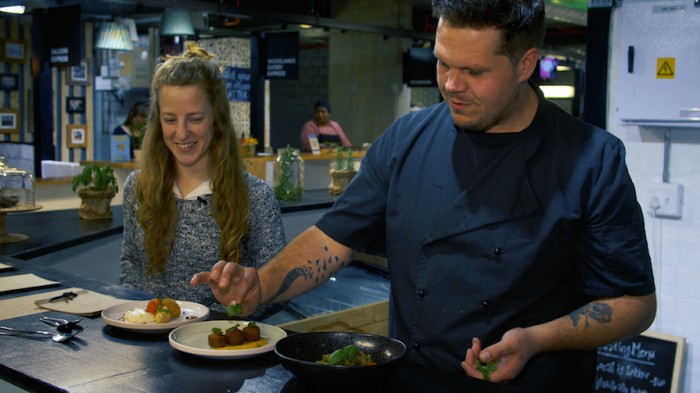 We caught up with food designer Leah Bessa and her head chef Mario Barnard, at her Insect Experience pop-up store at The Good Spaces in Woodstock.
The food designer has become an expert in creating a sustainable substitute for dairy as she incorporates insects into popular foods.
"The reason I thought about using insects was to look at sustainable, environmentally friendly foods," says Bessa.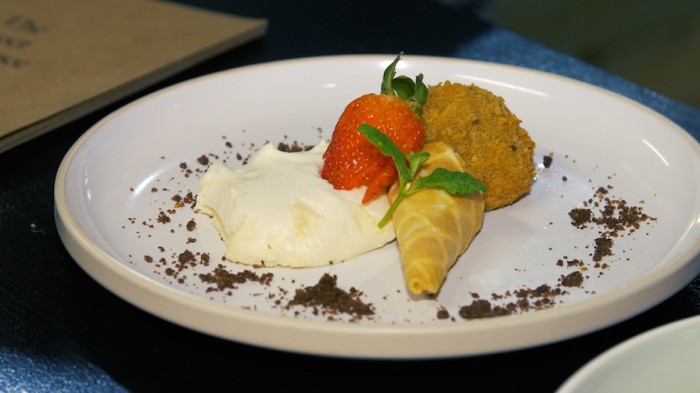 She added: "In my research, I found that insects have massive potential. It's also under-researched and underutilised and I really wanted to investigate it and bring it to life in a way that could introduce it and show people its potential and the fact that they are delicious."
Bessa co-founded Gourmet Grubb alongside partners, Jean Louwrens and Llewellyn de Beer after studying Food Science at Stellenbosch University. Currently, she's working towards her PhD in the same course.
Gourmet Grubb started out as a platform to make South Africans aware of what they are consuming. It has fully developed into showcasing how insect-infused foods can look more appealing to the western consumer, by helping them overcome their initial fear of eating the crawling creatures.
Bessa, in particular, wants to change people's mindset surrounding consuming insects. Gourmet Grubb's main dish is a tasty naturally made ice-cream made with entomilk, which is the insect dietary addition.
During our interview with Bessa, head chef Barnard prepared some delicacies for a taste test. From a deep-fried take on their original entomilk ice-cream to croquettes, which were made of potato and insects. The menu also included a pasta dish consisting of insect flour and worms.
Design Indaba first met Bessa when she exhibited at the 2018 Conference as part of the Emerging Creatives Programme. The programme is a collaboration with the Department of Arts and Culture that provides support, education and mentoring for South Africa's young creatives.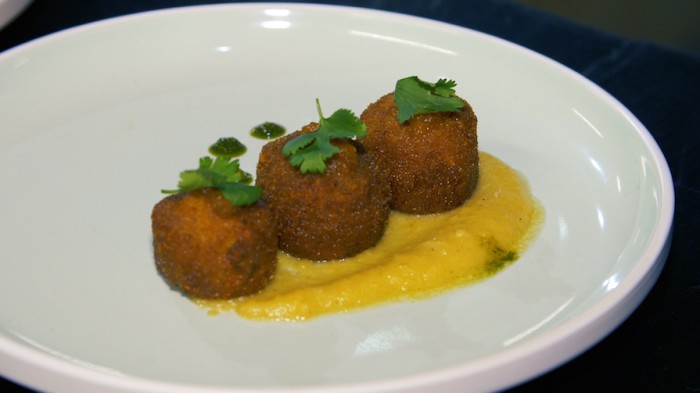 The food designer exhibited her insect-infused ice-cream at the Conference. "I thought people would be a lot more apprehensive but there were just crowds of people coming from outside looking for the bug ice-cream," she says.
On the Emerging Creatives programme as a whole, Bessa reveals that it was an eye-opener for her. " The programme really opened up my mind to the possibilities of food being a design element and not just science based which was really cool for me," she explains.
"I think the biggest step for me was being part of the Emerging Creatives programme. It really launched the concept to a wide range audience," adds Bessa.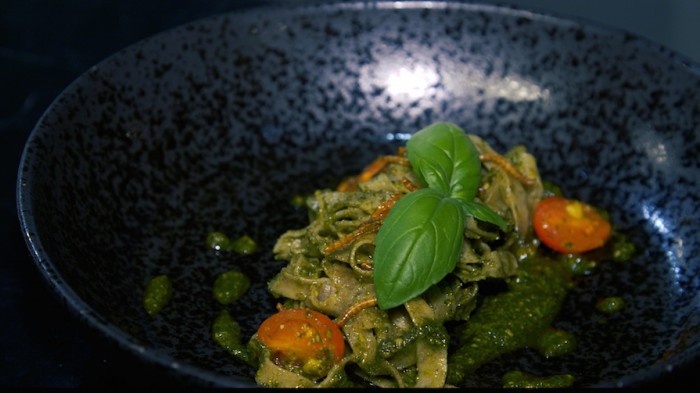 Since exhibiting at the Design Indaba Conference, Bessa has gone on to speak at the Forbes Africa 30 under 30 summit and in 2019 she was on Forbes Woman Africa's list for the Top 20 New Wealth Creators on the African Continent.
Her Insect Experience is expected to launch 11 July at The Good Spaces in Woodstock.
Applications for the 2020 Design Indaba Emerging Creatives programme are now open! APPLY NOW!
Read more:
Crystal Birch invites us into her hat wonderland
Mzukisi Mbane's imprint on African fashion
Thaakierah Abdul is using graphic design to push for Cape Malay recognition