Girls in school would beg Polly Nor to embellish their homework diaries with her illustrations. Today, she's out of school and her illustrations might be deemed too adult for school homework diaries. Her illustrations are bold, candid and cheeky in their depiction of young women.
Nor's work is an alternative to the unattainable ideal of femininity. Her illustrations are strange and uncomfortable because it's hard to reconcile them with what you see on magazine covers and screens. She teases out ideas around what it means to be a woman by incorporating elements of the underworld and the grotesque.
Nor studied illustration at Loughborough University, and before that she studied the foundation of graphic design at London College of Communication. Nor's work speaks for itself, but we caught up with her because her perspective could only enrich our understanding of her illustrations.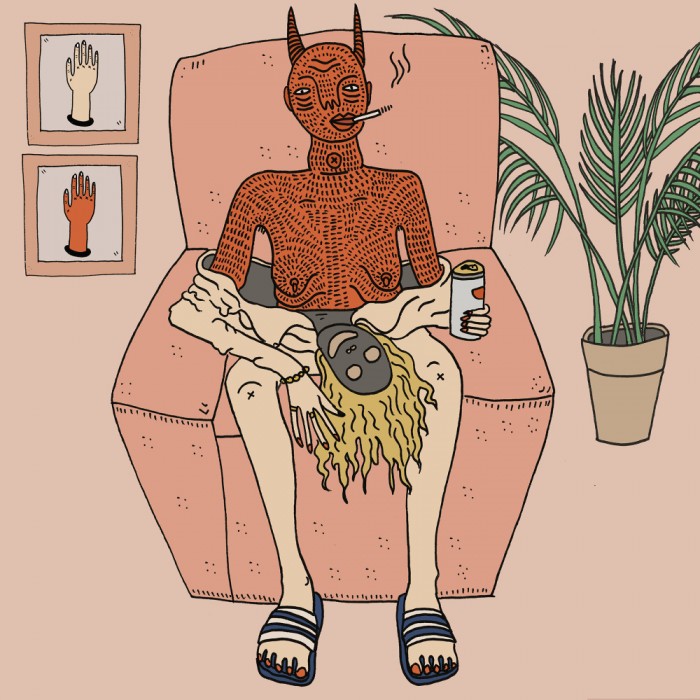 What is the inspiration behind your illustrations?
I'm particularly interested in creating cultural and erotic satire for women. I tend to focus on female emotion, desire and frustrations. My subject matter generally comes from girl chat, usually talking about sex and gender issues. But then I also take inspiration from lots of different things. Internet culture plays a large part in my work. I screenshot anything that I want to remember. My phone is full of screenshots of selfies, funny texts, angry tweets and memes.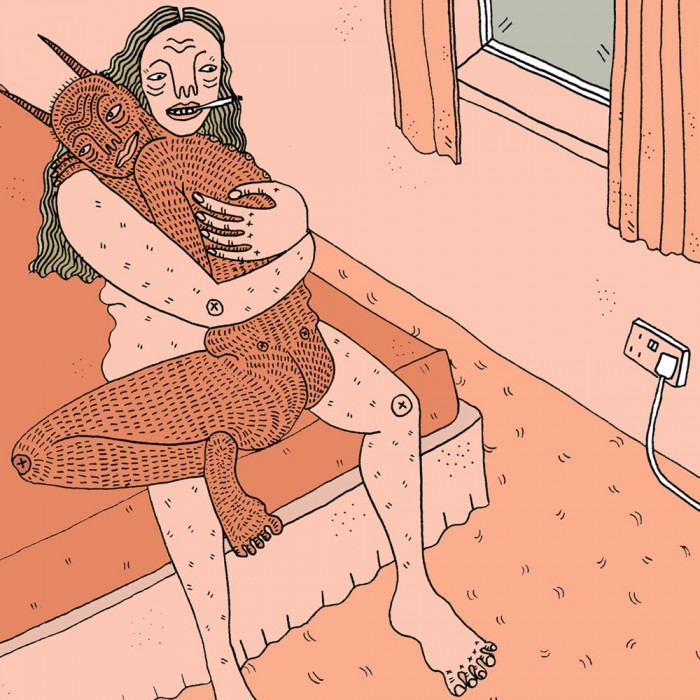 How would you describe your aesthetic?
A few people have compared my work to Aubrey Beardsley's because I enjoy creating creepy dream-like scenes and use a lot of black lines and pattern. I add block colour, which adds quite a child-like cartoon feel to the image. Often, in the household scenes, I use very sickly sweet 'girly' colours and set them to a dull shade to suggest a dark, stagnant atmosphere. I like to give the impression that the female character has outgrown her childhood bedroom. I then often use the tropical green plants and the more surreal backgrounds to represent a hunger for adventure and escapism from the pressures of her mundane and claustrophobic environment.
Tell us about the characters that you illustrate? Do they resemble you or anyone you know?
Although I rarely draw them as specific people, I am keen to create characters that reflect both myself and other girls that I know. I often take inspiration from the situations that we find ourselves in, the stuff we keep in our rooms, and the clothes that we wear. Almost every time I upload an illustration to Instagram I get a text from a friend being like, "Okay, I know that one is about me." And then I take a look and then I totally see why they would think that.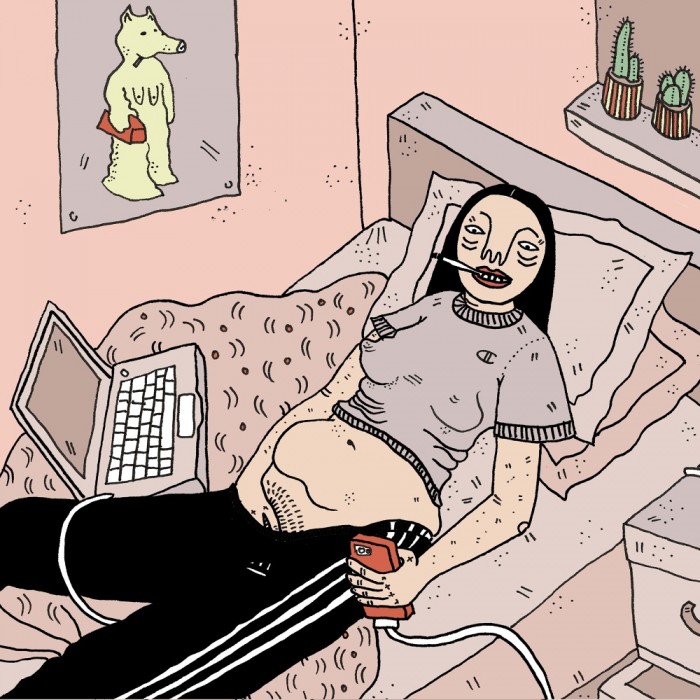 Tell us about your use of the devil as a recurring character?
I use the devil characters to represent different ideas and stories each time. Generally I see them as a figment of the female's imagination, a manifestation of her frustrations, emotions and desires. But people often read into the relationships differently than I intended. I like that. I want people to take what they want from my drawings.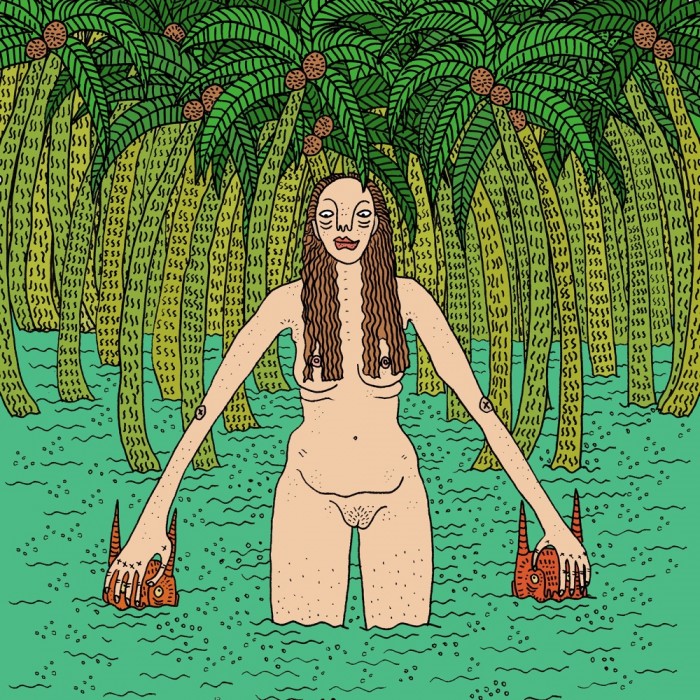 Is female sexuality something you feel is important to talk about? How do you navigate that in your illustrations?
Yes, it's definitely something I like to explore within my work. I want to question the ubiquitous male vision of women and sex that we have become accustomed to through most male dominated media, and offer a satirical and alternative view on female sexuality, relationships and emotions from a modern-day female perspective for young women.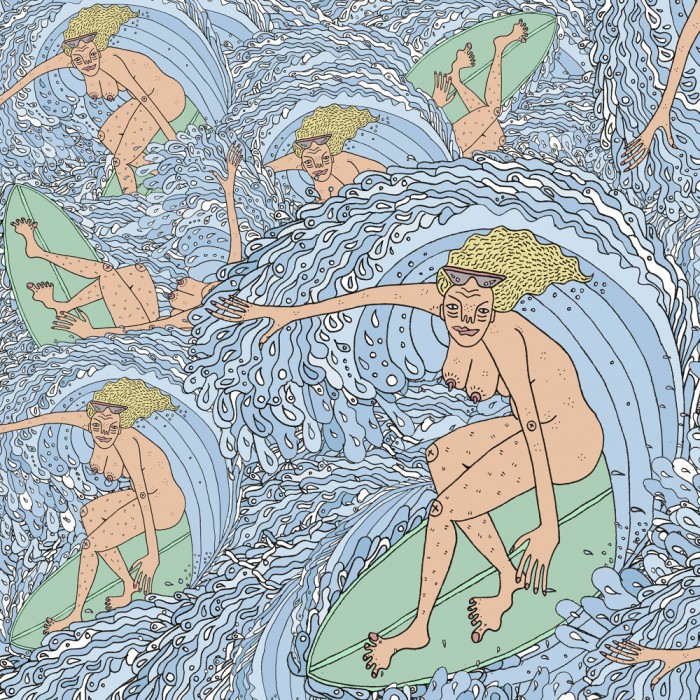 What would you like audiences to take away from the illustrations?
Well, I hope they can relate to it, or at least find it entertaining or interesting in some way. I keep on getting a lot of girls messaging me on Instagram saying: "It's like you are in my brain." I love that. It makes me feel like I might be doing something right.