A dynamic fusion of style and technology from designers and researchers across the globe is transforming the textiles and garments we wear into functional pieces that tackle everyday problems in a fashionable – and futuristic – way.
From self-heating jackets and fitness-tracking activewear to soothing garments and sustainable textiles, remarkable innovations are reshaping the fashion industry and, potentially, our lives. Let's take a look at a few.
Nadi X Smart Yoga Pants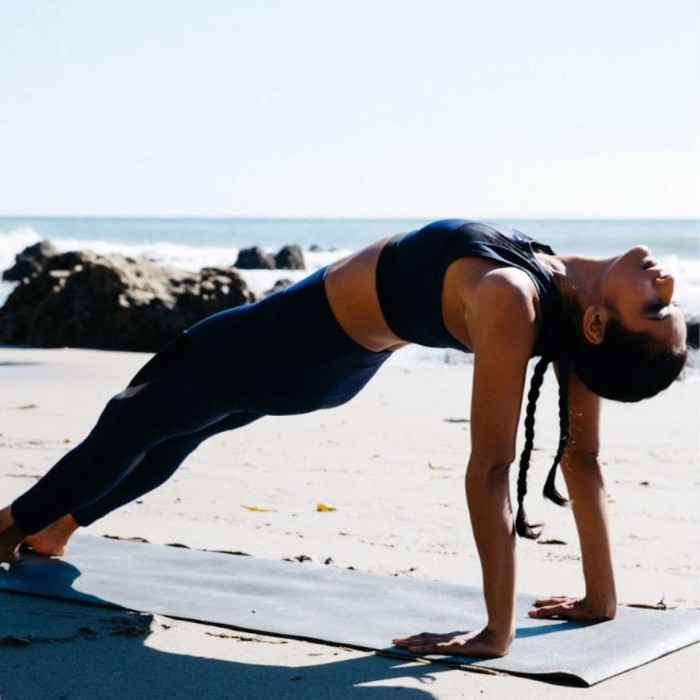 Wearable X, an activewear technology brand, has introduced the Nadi X responsive leggings, which use gentle pulses to provide feedback on the wearer's yoga posture. The five sensors embedded in the fabric connect via Bluetooth to an app that displays the pose the wearer is in and how to improve it, paired with vibration in specific spots on the body.
Sun-Powered Textiles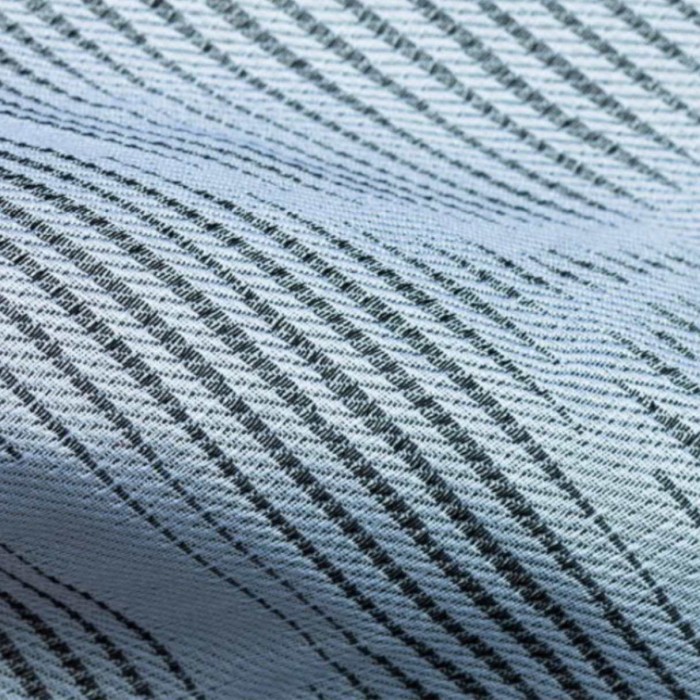 Researchers and designers at Aalto University in Finland have created clothing with concealed solar panels. Sun Powered Textiles, with their hidden solar cells, create energy-autonomous garments capable of powering wearable devices. And they're machine washable!
Sensoria Fitness Smart Socks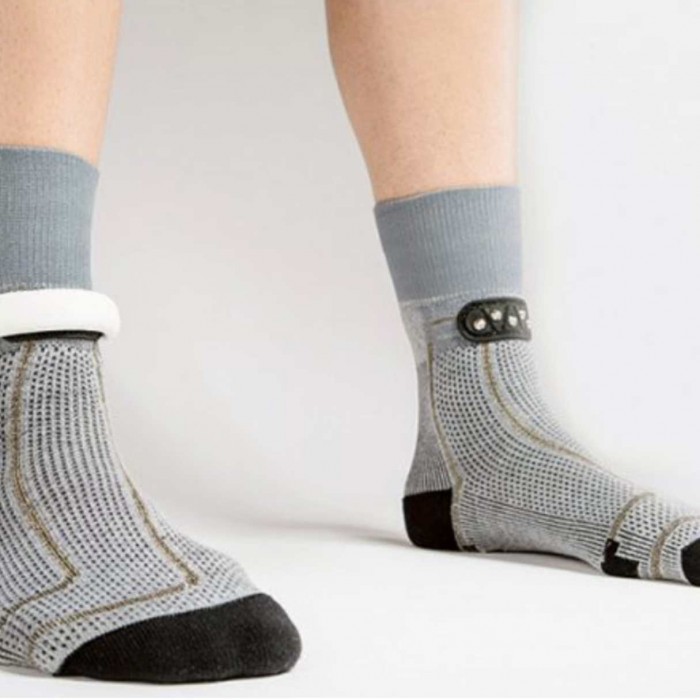 Sensoria Fitness Smart Socks are fitted with undetectable textile sensors that run across the top and bottom, measuring pace, distance covered and calories burned, as well as data on foot strike – how and where the foot lands on surfaces – and how to improve running form.
Ministry of Supply Mercury Jacket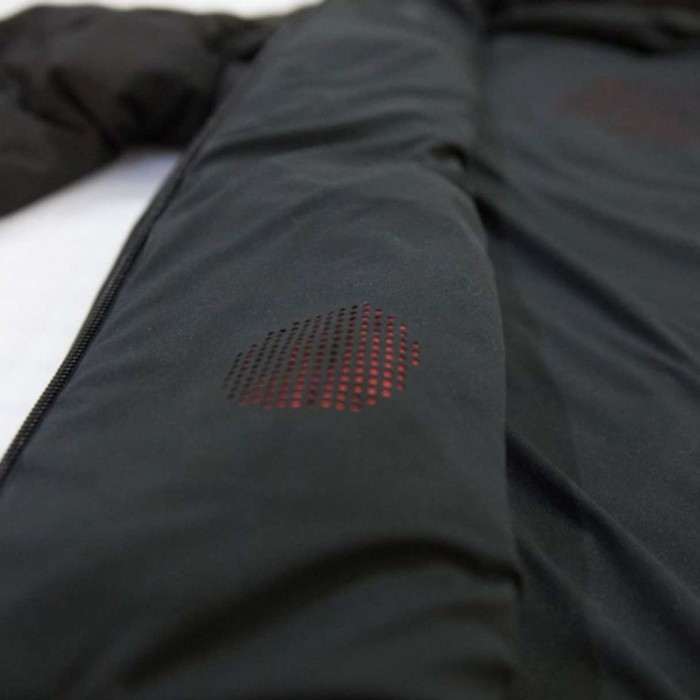 Boston-based start-up Ministry of Supply has designed a self-heating smart jacket that creates a 'microclimate' in response to changes in temperature in the wearer. The tech-powered jacket uses three carbon-fibre heating pads and various thermometers to measure temperature and movement, and automatically heats up or cools down.
Under Armour Recover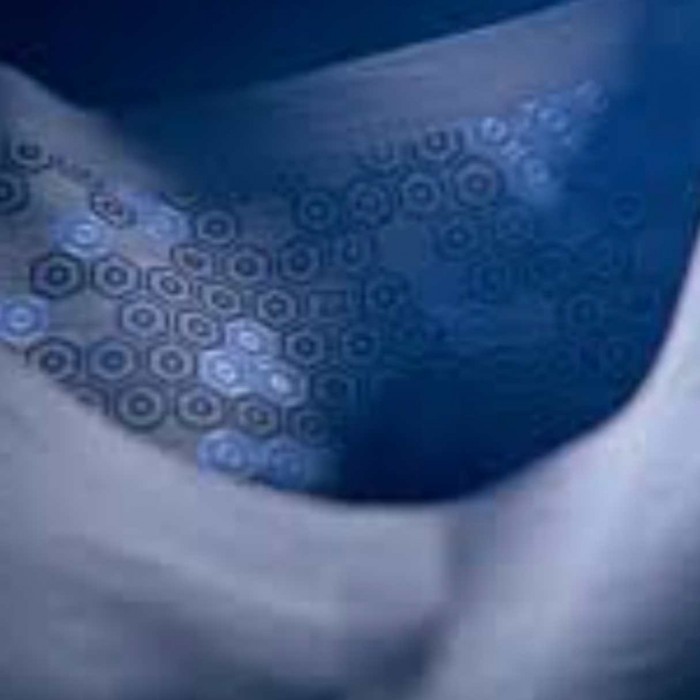 Popular sportswear brand Under Armour has created UA Recover, a range of clothing that absorbs heat from the body and reflects it back onto the wearer's skin as infrared light, which encourages muscle recovery and enhances relaxation. The range includes Athlete Recovery Sleepwear, which targets muscle recovery during sleep.
The Healing Imprint
Social designer Laura Deschl has created The Healing Imprint, a range of wearables that has the potential to improve mental health. The custom-knit therapeutic garments allow small massage balls to be inserted and moved onto specific acupressure points on the body, such as feet, hands and head.
Levi's Commuter Jacket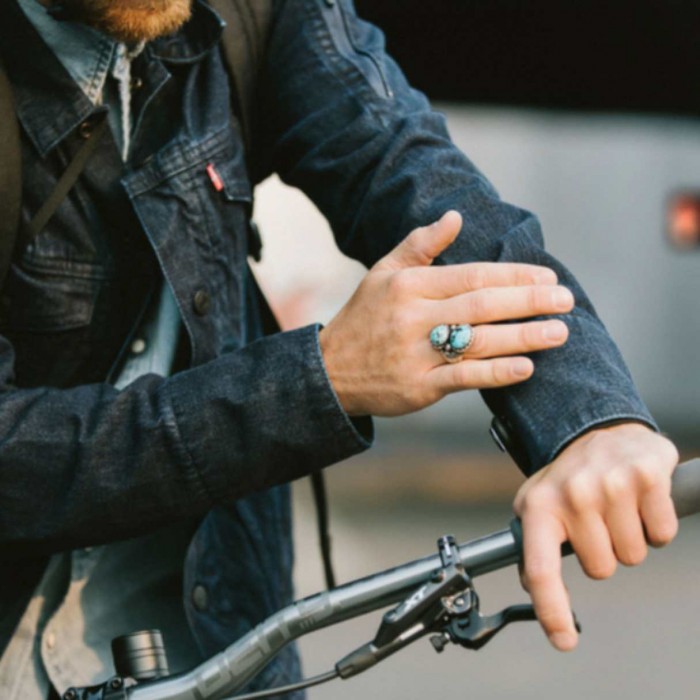 The digitally connected Levi's® Commuter™ Trucker Jacket is made with touch-sensitive threads. Wearers can control music, screen phonecalls or get directions with a simple tap of the cuff – when the jacket detects the wearer's gesture, it sends a wireless signal to an app on their phone.
Read more
Photographs: Nadi X, Sun-Powered Textiles, Sensoria, Ministry of Supply, The Healing Imprint, Under Armour, Levi's.