Freedom Day is an emotional day for many South Africans. It's a national holiday that marks the first post-apartheid elections held in 1994. The world watched as a previously oppressed majority voted to reclaim their power. Now, as we look back at the wars won, it goes without saying that we also reflect on the battles still to come.
From economic transformation, a housing crisis exacerbated by gentrification, a national drought, and the fight for free education, meet the country through the eyes of its creatives: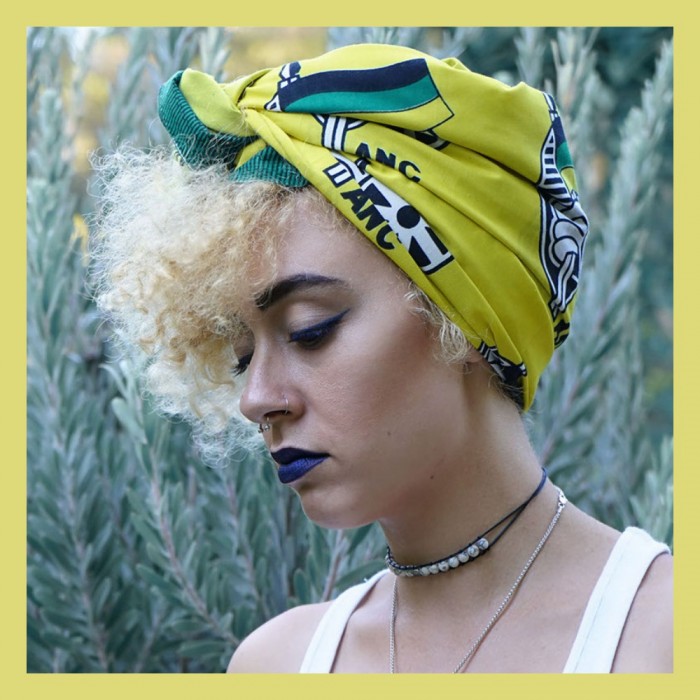 Originally from Durban, photographer Cole Ndelu battled to become comfortable in the small, university town and found herself facing limitations that many of her classmates didn't share such as having the wrong camera equipment and having to work two jobs.
Her time there coincided with the #FeesMustFall movement and she says that as a black woman, her second year was marked by a growing anger toward the status quo.
Uploaded by Design Indaba on 2018-02-28.
On the final day of the Design Indaba Conference 2018, multi-talented performer and Design Indaba 2018 speaker Lebo Mashile announced that the second floor of equally iconic Zeitz Museum of Contemporary Art Africa (MOCAA) will be named the Hugh Masekela Gallery.
The venerable Design Indaba Conference alumnus and South African jazz legend, the late, great Hugh Masekela sadly passed away at his Johannesburg home on 23 January 2018.
A globally renowned musician, Masekela was lauded as the "father of South African jazz" and during his lifetime touched the lives of millions of fans across the globe.
Sethembile Msezane's performance art piece in which she embodied a Zimbabwean artifact stolen by the late colonialist Cecil John Rhodes framed the student movement at the University of the Western Cape. For her work, she uses her body, her craft and various materials to subvert colonial ideologies
Thandiwe Msebenzi talks about her photography work as well as an upcoming VR public performance. Read the article: http://inda.ba/2B8MV2q Design Indaba is an online publication with an annual Festival and social impact, Do Tank.
Thandiwe Msebenzi, a student at the UCT Michaelis School of Fine Art, explores the concept of rape culture in her walk. In her moving talk at antenna, a conference of young creatives at Dutch Design Week curated by Design Indaba, Msebenzi takes us through photographs that feature the different weapons that women like her mom and grandmother keep under their beds.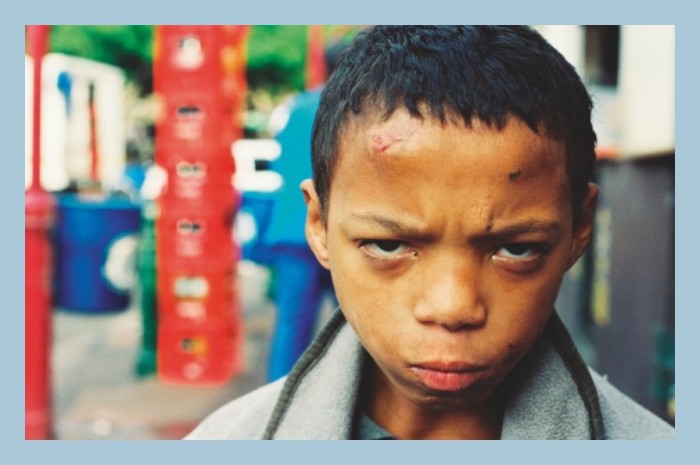 South African photographer Yasser Booley highlights unusual stories, exposing the everyday life of vulnerable and disadvantaged people, engaged in a basic struggle for survival on the margins of Cape Town.
Uploaded by Design Indaba on 2018-02-28.
Arch for Arch celebrates the free South Africa that Archbishop Desmond Tutu and his peers fought to build and plays on his country's affectionate nickname for him – 'The Arch' – as well as on the architectural attributes of an arch structure. Just as an arch relies on a keystone to avoid collapse, so too does a free South Africa rely on its constitution.
Made from 14 arching strands of wood, each bearing a quote from one of the 14 lines in the South African Constitution's preamble, the Arch for Arch stands next to St George's Cathedral in Cape Town.
Fishing communities in South Africa have lived off the seas for generations. But times are changing. A new quota system coupled with climate change is threatening their way of life and sparking protest.
A new mobile app called ABALOBI (isiXhosa for small-scale fisher) is being introduced to make the small-scale fisher's life a little easier.
In October 2015, 16 universities across South Africa coordinated a national shutdown to protest the rising cost of tertiary education. In the midst of this revolutionary spirit, there are a number of students who have struggled to find their place. It's this duality that South African musician and visual artist Umlilo explores in his music video, Umzabalazo.
While South Africa battles to overcome the inequality inherited from the Apartheid regime, many see education as their only way out of poverty. But, faced with unaffordable fees and little outside help, students have been left with nowhere to turn.
The coverage of the subsequent chaos made international headlines and at the forefront of the mayhem, photojournalist Imraan Christian captured the events in a photo series, which he says, begs the question: "Who protects us from you?"
When Jabu Nadia Newman walked onto the Design Indaba conference stage, she asked the audience a question: "Have any of you heard of the Bechdel Test?" If you're not a movie buff or majoring in film at university, there's a good chance you're unfamiliar with the term, but Newman quickly caught the audience up.
Each episode of the Foxy Five follows one of the women as she navigates her own unique struggle. From catcalling and sexual harassment, to mental illness and anger, the women of the Foxy Five confront it all, offering each other advice, protection, love and support at every turn.