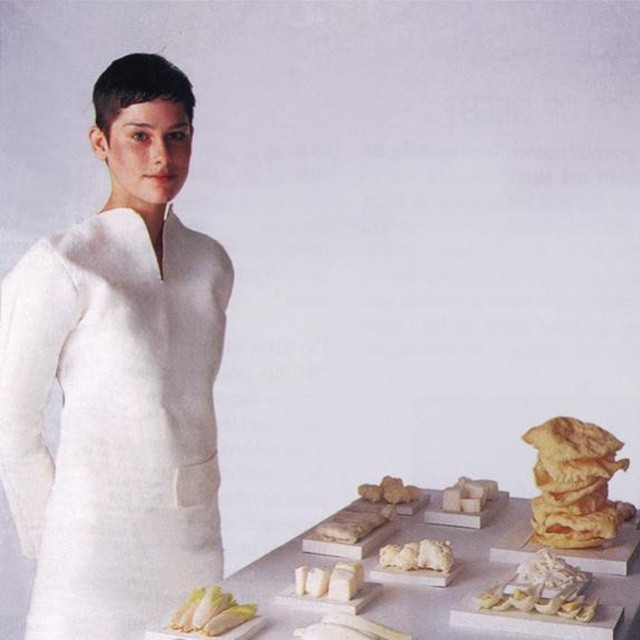 Anne Mieke Eggenkamp is executive chairwoman of Design Academy Eindhoven, which has educated many of the European eating designers.
What's the biggest problem with the current food system?
It is not about sharing and collaborating, but about taking and individualism.
Why do we eat shrimps but not insects?
We do not like the sound of eating them.
How can designers feed the world?
Our challenge today is to build bridges with those we identify as having ideas we want to share. In this complex, uncertain world it is increasingly difficult for people and organisations to find their own way. Designers create products, services, systems and environments that are now part of the ongoing dialogue about human life and design. They help us understand the world we are living in and how they will shape the future. Nurturing design students to be conscious and responsive, and to have empathy with what is going on around them and with the people whom they are designing for.